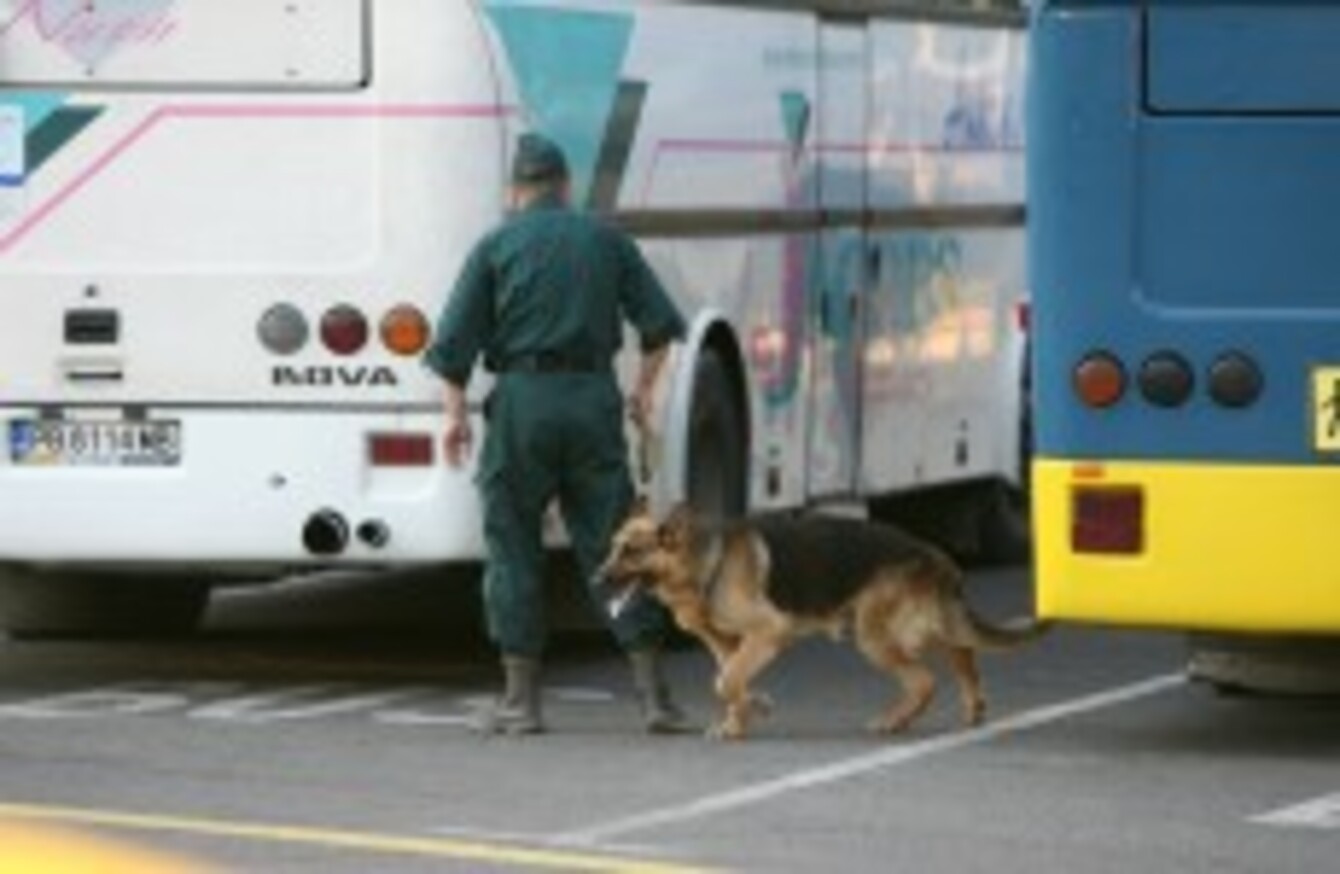 A Bulgarian policeman with a sniffer dog checks for explosives by parked buses at Burgas airport
Image: AP Photo/ Impact press Group
A Bulgarian policeman with a sniffer dog checks for explosives by parked buses at Burgas airport
Image: AP Photo/ Impact press Group
BULGARIAN PRIME MINISTER Boiko Borisov says that a Michigan license carried by the suspected suicide attacker in the bombing of a bus carrying Israeli tourists was a fake.
Borisov said today:
We worked on this with colleagues from the FBI and CIA. They said that there is no such person in their database.
Borisov says he has asked for the release of a photo of the suspect taken from a security camera from the area before the attack, which gutted the bus at the airport in the Black Sea resort city of Burgas yesterday.
The death toll stands at seven, including the suspected bomber.
Iran's state TV is rejecting accusations of Tehran's involvement in the apparent suicide attack against Israeli tourists in Bulgaria.
A commentary today on the TV website calls the claims by Israeli Prime Minister Benjamin Netanyahu and others "ridiculous" and "sensational."
The website described the Israeli charges as attempts to discredit Iran and its allies such as Syria.
There have been no official statements by Iranian authorities since the Wednesday attack in the Black Sea city of Burgas.
The bombing is the latest in a string of attacks and plots around the world that Israel has blamed on Iran.
Iran has denied involvement.