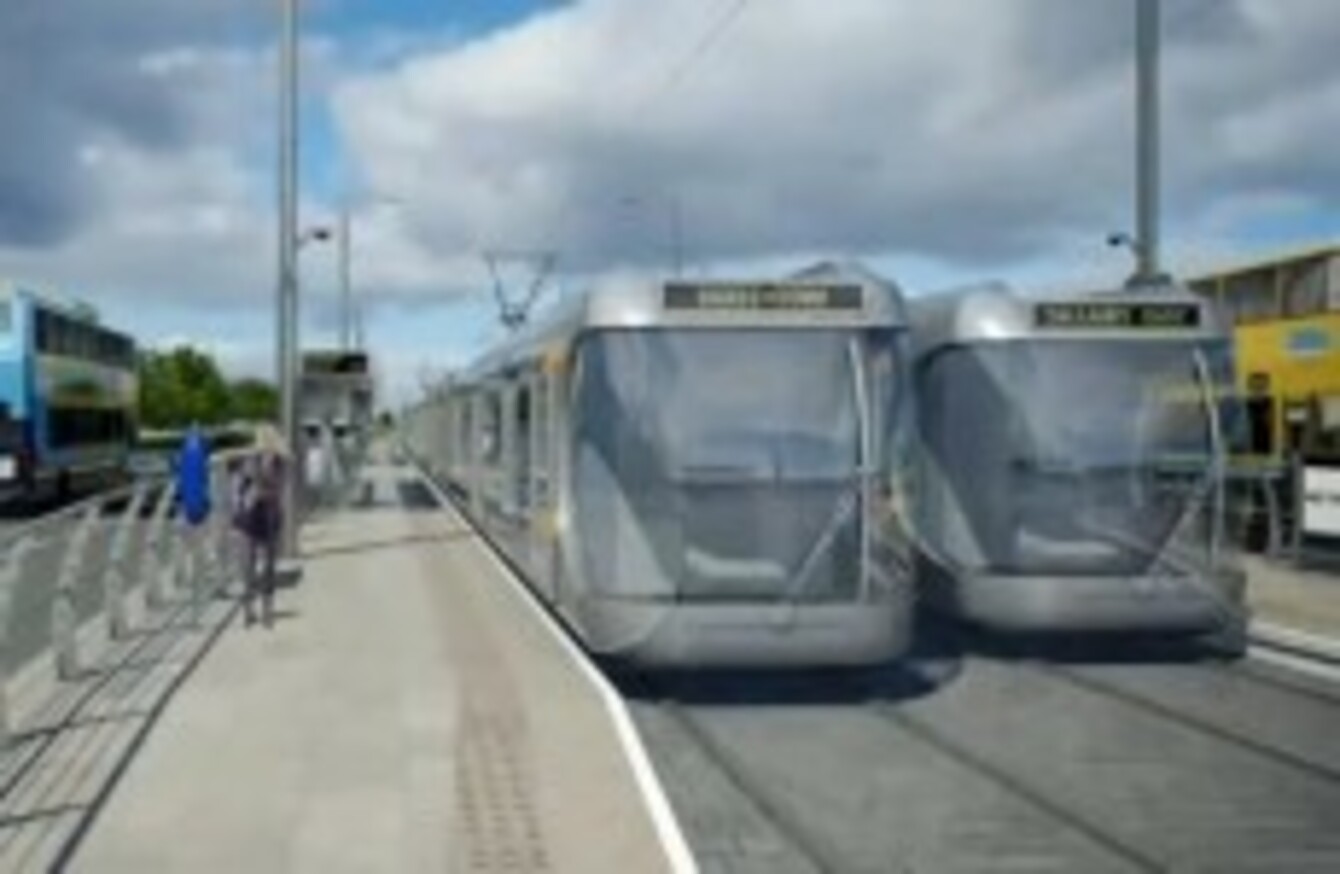 A still from a Metro West video presentation.
A still from a Metro West video presentation.
THE MINISTER FOR Transport has suspended the planning process for the proposed Metro West development, citing the lack of funding as the main reason for the suspension.
The light rail line was pitched as an alternative commuter run to the M50 and would run from Tallaght to Dardistown (near Dublin Airport) with the capacity to carry 36 million passengers a year.
In a statement today, the minister said that although the Metro West project was to be procured as a Public Private Partnership, "a significant Exchequer contribution would also have been required."
Varadkar said that he did not consider the cost of the project's planning process a good use of taxpayer funding at this time:
No major PPP project has secured funding since the financial crisis began three years ago.  Until financial credibility is restored, the international debt funding market will be reluctant to lend funds to finance projects in Ireland, the repayment of which is ultimately dependant on the state.
"Moreover, the Exchequer will not be able to make its contribution to the cost in the foreseeable future," he said.
An oral hearing that An Bord Pleanála was due to hold on the Metro West plan next month has been cancelled.
The minister said that the government is still looking into which, if any, rail projects will now go ahead.
An Taisce today welcomed the minister's announcement as an "act of sanity". It called on the government to find and deliver a cost effective transport solution for Dublin "that is fit for people's needs".