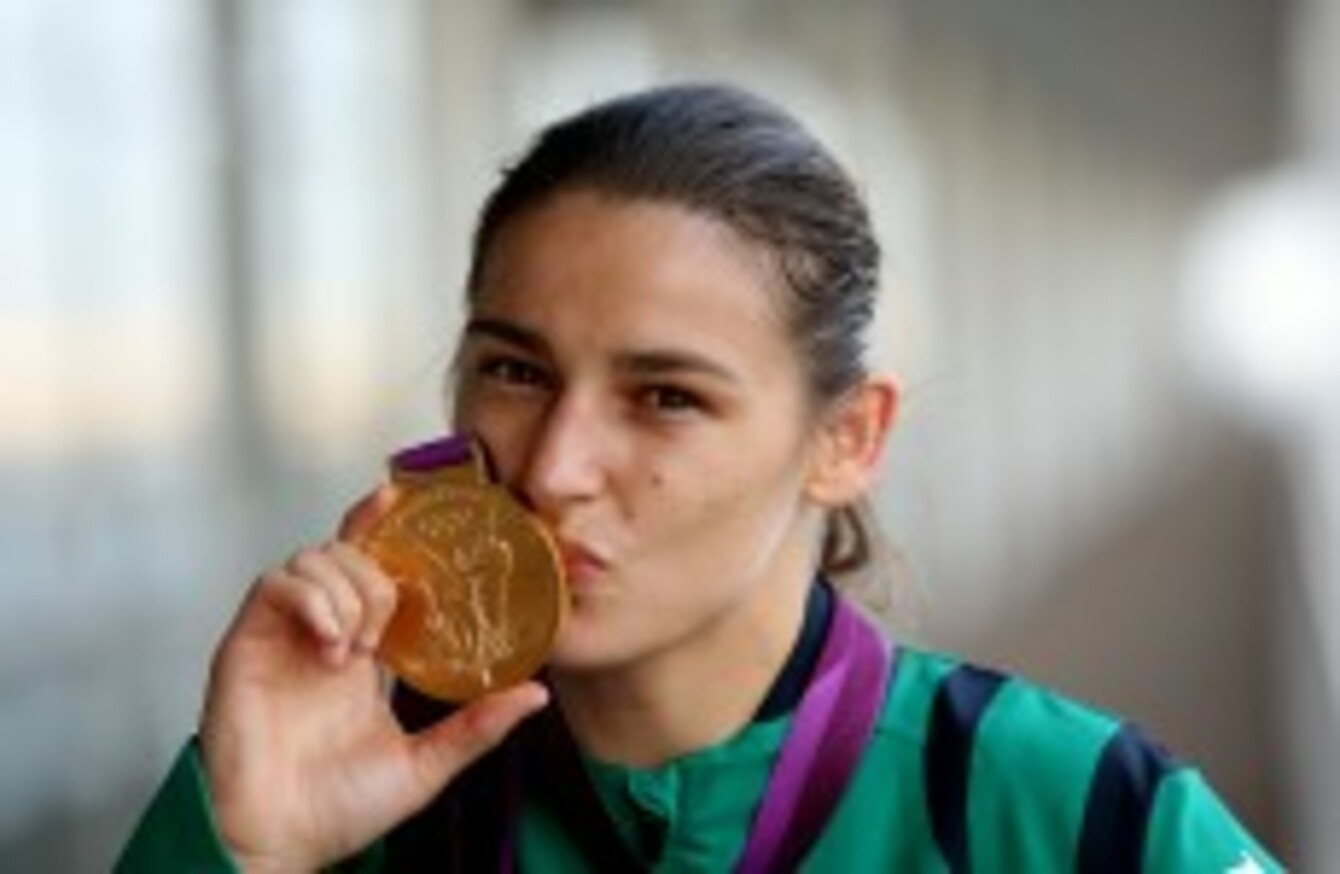 Julien Behal/PA Wire/Press Association Images
Julien Behal/PA Wire/Press Association Images
THE NATIONAL WAX Museum Plus says it hopes to "get the wheels in motion" in constructing a waxwork of Ireland's Olympic gold-winning boxing champion, Katie Taylor.
The success of the 26-year-old from Bray has been celebrated across Ireland since her 8-10 win against Russia's Sofya Ochigava in London earlier this week.
President Michael D Higgins was among the first to congratulate Taylor on taking the gold, saying she had "lifted the spirits of the nation" with her spectacular performance – and judging by the reaction of the crowd gathered to see her fight in her hometown, he was absolutely right.
"We hope to get set the wheels in motion to have a Katie Taylor Waxwork made to celebrate her fantastic achievement at the Olympic games (Thursday) evening," spokesperson Lisa Jameson told TheJournal.ie.
If the plans go ahead, Katie's likeness will be in good sporting company – rubbing shoulders with fellow-Dublin boxer Steve Collins.
Waxwork of Steve Collins. The Museum says it hopes to organise a Katie Taylor waxwork following her gold medal win on Thursday. Pic: National Wax Museum Plus
The National Wax Museum has over waxworks housed over four floors – each representing different areas of Irish cultural heritage, including science, politics, sports, arts and entertainment. And the newest upcoming residents, some will be excited to hear, will be Jedward: yes, the Grimes twins' waxworks will be unveiled this coming November.
A Jedward shows concern during the casting process… Pic: National Wax Museum Plus
Other favourites include writer Samuel Beckett and the late Michael Jackson: "Samuel Beckett is very popular. He has a very weathered face with lots of lines, which people like to see," said Jameson.
However some waxworks are not quite so popular – with the figure of former Taoiseach Bertie Ahern in particular, provoking some negative feeling among visitors. "People often say 'what's he doing here?' But he's part of history, like it or not," she said.
Luckily, the old waxwork of Adolf Hitler didn't make the cut when the museum moved to it's new location in Dublin's Temple Bar Jameson said- as its counterpart hasn't fared well in other wax museums.
The figure made by London's Madame Tussads in 1933 had to be removed from the museum's main hall until 2002 because visitors kept spitting or throwing eggs at it. Likewise, in Berlin in 2008, the dictator's waxwork was decapitated by a man who brushed past security.