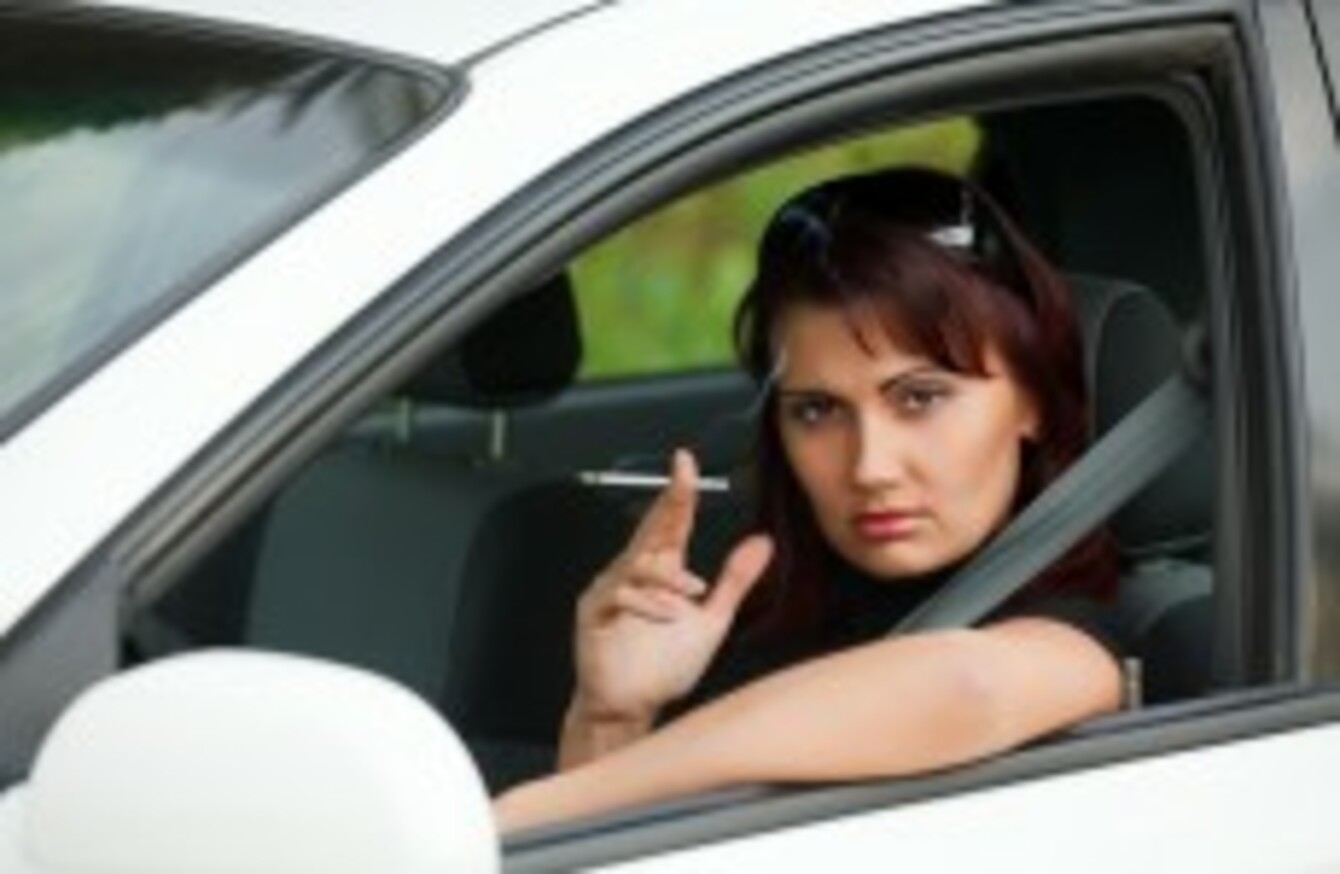 Smoking in cars when children are present will be discussed in the Seanad today (Stock photo)
Smoking in cars when children are present will be discussed in the Seanad today (Stock photo)
WHAT'S GOING ON in Leinster House?
Every day the Dáil and Seanad are sitting, TheJournal.ie brings you the most comprehensive guide to what our lawmakers are getting up to in the Houses of the Oireachtas.
So, here is what we can expect to be happening in the Dáil, Seanad and Committee rooms today…
3 things we'll be keeping an eye on
Committees: Top-ups – After the box office hearings with the CRC last week, the Public Accounts Committee continues its investigation into the top-ups controversy by meeting with officials from the Departments of Health and Public Expenditure and Reform, and the HSE from 10am in Room 1.
Dáil: Leaders' Questions – It is Tánaiste Eamon Gilmore's turn to face questions from the opposition on the matters of the day from midday.
Seanad: Smoking in cars – A bill sponsored by senators John Crown, Mark Daly and Jillian van Turnhout to ban smoking in cars with children reaches committee stage in the Seanad with the Minister for Health due to speak at around 12.15pm.
Everything else that's happening in the Dáil
Leo Varadkar takes questions on his transport portfolio at 9.30am.
As part of its ongoing task of getting through a heap of legislation this week, all stages of the Water Services Bill are up for debate 10.45am and debate, which will resume in the afternoon, must conclude at 3.40pm if not before that.
After Leaders' Questions at midday it's the Order of Business at 12.21 pm.
Then come the remaining stages of the Pyrite Resolution Bill, the aforementioned Water Services Bill, and the Adoption Amendment Bill – which aims to resolve the recent problems for Irish couples affected by a change to Russian adoption laws – with debate on all that to conclude by 6.10pm.
At that point we'll have Topical Issues.
The Dáil adjourns for Christmas at 6.58pm.
Everything else that's happening in the Seanad
Senators get down to the Order of Business at 10.30am.
Then its the Appropriations Bill – which concerns all government spending this year including any supplementary budgets – that will be passed along with a motion for an early signature of the bill, before the year is out from 11.45am.
Changes to health insurance, as outlined in the Health Insurance Amendment Bill, reach report and final stages at 11.46am.
At 1.15pm, the committee stage of the bill to reform local government is taken before it's Matters on the Adjournment.
Everything else that's happening in the Committees
The Health and Children Committee will be discussing, with Minister Frances Fitzgerald, an update on children and youth issues from 9.30am.
The Jobs Committee meets with the new chair of the IDA Frank Ryan at 12.30pm in Room 3.
Here's how to watch what's going on in Leinster House today