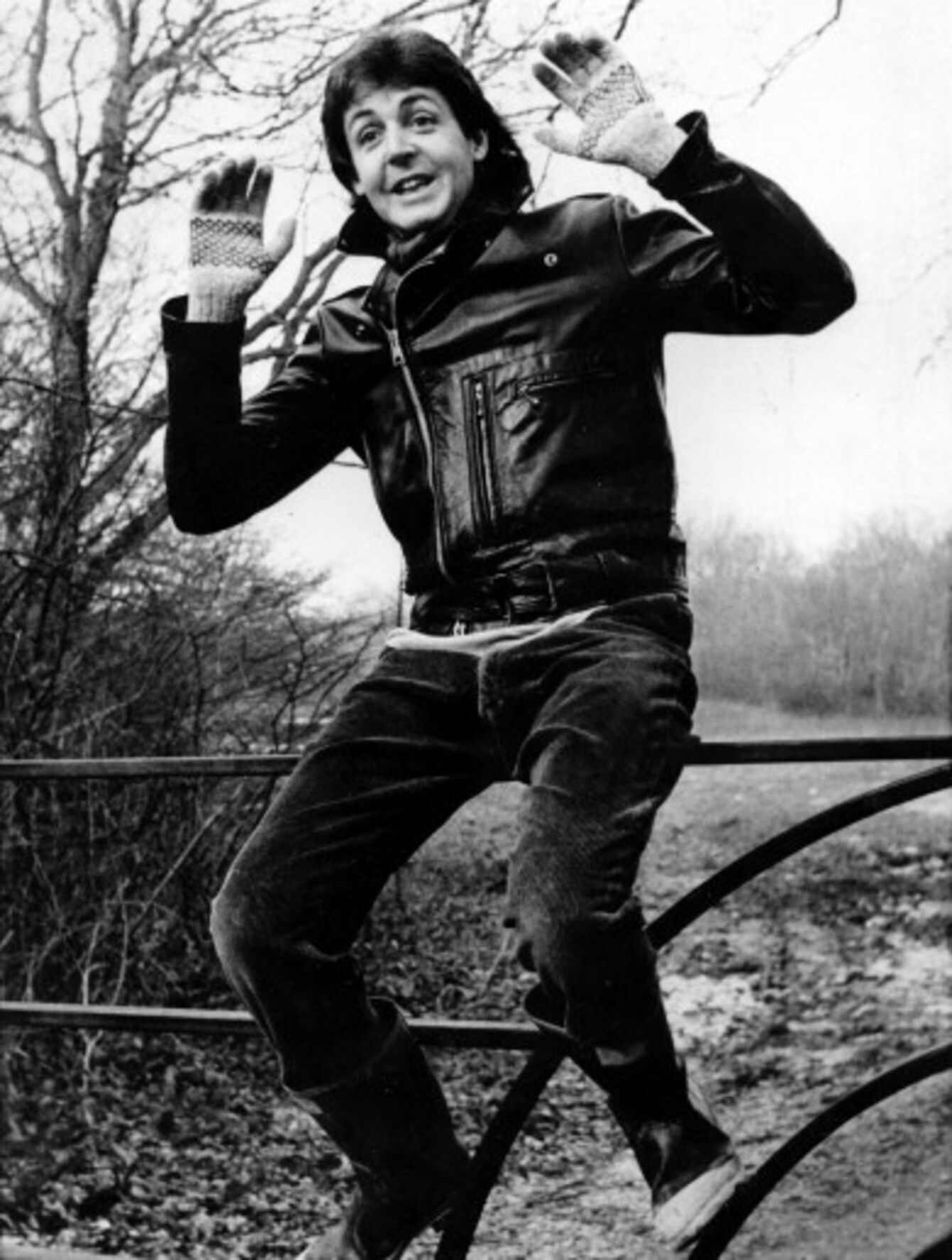 Image: AP Photo
Image: AP Photo
PAUL McCARTNEY CELEBRATES his 70th birthday today, though he doesn't look a day over 64 if you ask us. So here are seven things you may or may not already know about the Beatles star.
Paul McCartney is in the Guinness Book of Records with 60 gold discs and sales of over 100 million singles.
He wrote his first song, "I've Lost My Little Girl" when he was just 14.
As a boy, he was an amateur bird-watcher and owned a beloved bird field guide. This would later inspire him to write the song "Blackbird".
Since 1966, many die-hard Beatles fans believe Paul died and was replaced by a lookalike. The rumour is still alive today, as is Paul.
On occasion he jokingly uses the pseudonym of 'Apollo C Vermouth'. This was first used because his record contract prevented him from using his real name when producing an album for novelty music group The Bonzos.
In 1980 he was arrested and briefly jailed in Japan for carrying marijuana. He was also fined in the 1970s for possession and for growing marijuana on his Scotland farm.
Paul was made an honorary detective by the New York City Police Department for the benefit concert he gave for 9/11 victims, April 2002.
Here's a few images of Paul through the years. Happy Birthday Macca!
70 Years of Macca.

Paul McCartney at the age of 37 at his Sussex farmhouse near Rye, England, 27 January, 1980. (AP Photo)

70 Years of Macca.

Paul McCartney with fellow Beatles on 25 June 1967. (PA Wire)

70 Years of Macca.

The Beatles arrive at New York's Kennedy Airport, 7 February, 1964 for their first US appearance. From left are: John Lennon, Paul McCartney, Ringo Starr and George Harrison. (AP Photo)

70 Years of Macca.

The Beatles at ABC Television Studios in Middlesex after their return from the US. (PA/PA Archive/Press Association Images)

70 Years of Macca.

Paul McCartney and his wife, American photographer Linda, pose with their newborn daughter, Stella, at Kings College Hospital in London, England, in September 1971. (AP Photo)

70 Years of Macca.

Paul McCartney with wife Linda and children Stella (being carried), Mary (centre) and Heather at Heathrow Airport, London before leaving for a holiday in Jamaica in December 1973. (PA/PA Archive/Press Association Images)

70 Years of Macca.

Paul McCartney with 1989 Life Achievement award presented to him at the 32nd annual Grammy Awards in Los Angeles, 22 February, 1990. (AP Photo/Douglas Pizac)

70 Years of Macca.

Paul McCartney and his wife Heather, prior to his concert at the Sheffield Arena in June 2001. (Phil Noble/PA Archive/Press Association Images)

70 Years of Macca.

Paul McCartney and current wife Nancy Shevell attend a 'celebration of the arts' event at the Royal Academy of Arts in London in May 2012. (Anwar Hussein/EMPICS Entertainment)

70 Years of Macca.

Paul McCartney performs at the Queen's Jubilee Concert in front of Buckingham Palace, London, 4 June, 2012. (AP Photo/Joel Ryan)