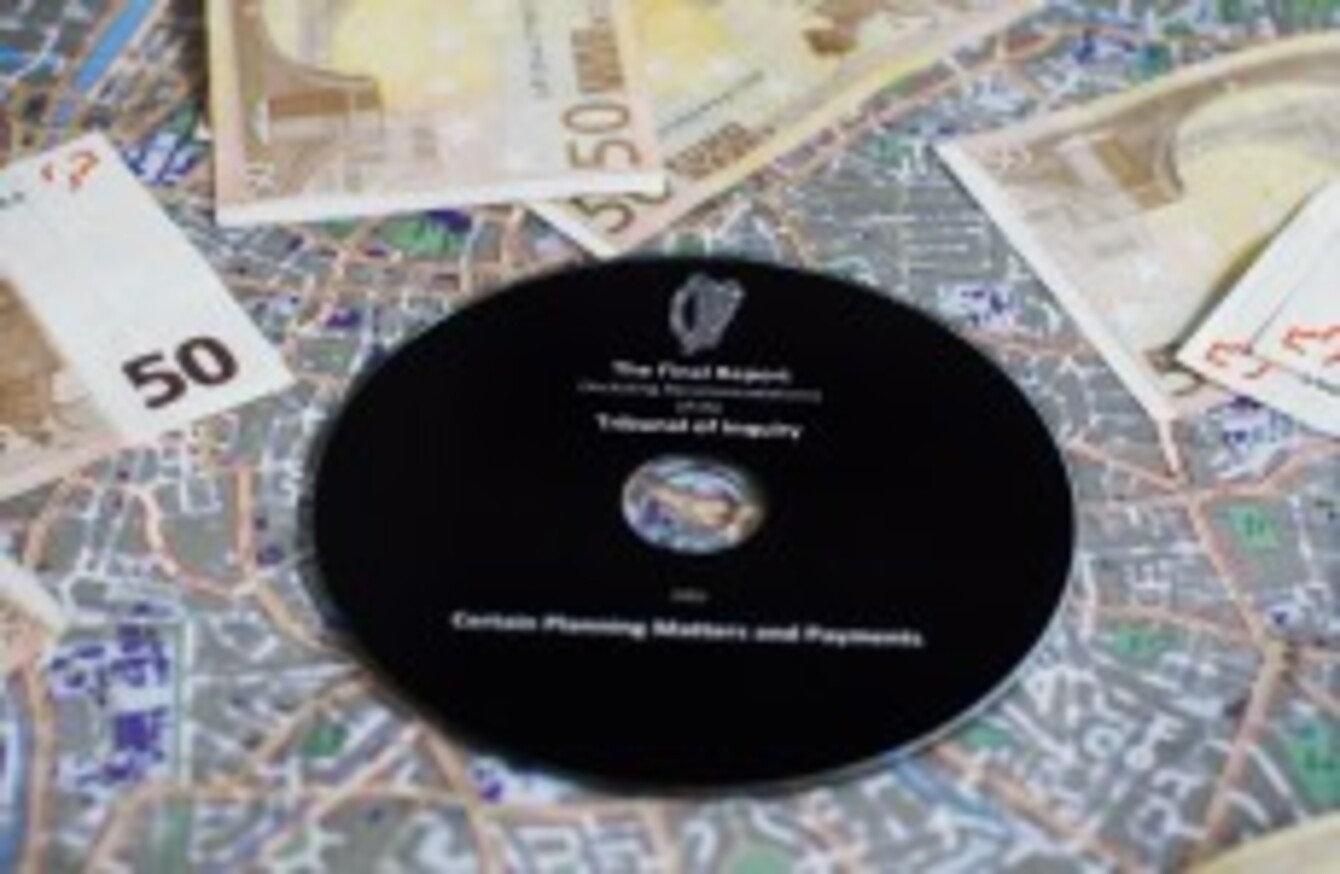 The final Mahon Tribunal report was published last week.
Image: Leon Farrell/Photocall Ireland
The final Mahon Tribunal report was published last week.
Image: Leon Farrell/Photocall Ireland
IN IRELAND TODAY, there is a culture which lets certain powerful people do whatever they want. This was shown most recently by the findings of the Mahon Tribunal, but it is something the ordinary folk have known about for decades.
The chance of this kind of abuse occurring will be cut by introducing "direct democracy" into our Constitution.
What is 'direct democracy'?
Among other things, direct democracy will let the people call their own referendums whenever they choose – about matters of genuine importance to them, instead of the type of nonsense debate currently taking place at the moment around abolishing the Seanad. Abolishing the Seanad, which has some of Ireland's most outspoken independent politicians, is nothing to do with real reform, but is instead a cynical power grab by Enda Kenny, Pat Rabbitte and Alan Shatter to concentrate power into a politburo of their own choosing. Direct democracy would eliminate or seriously reduce the possibility of this kind of fiasco happening.
Direct democracy works from the ground up in order to engage local people in every area that effects their lives, and gives them a say in how their resources, environment, and finances are utilised for the benefit of the community as a whole. Deals behind closed doors and over the heads of the people cannot happen. Everything has to be open and transparent as the community are part of the political process on an on-going basis.
Fundamental flaw in representative democracy
A fundamental flaw in the current system of representative democracy is that, once a person has voted, they have given away the power to have a say in decisions that could impact hugely on the rest of their lives — and in our case our lives of our children and grandchildren — which at the end of the day isn't very democratic.
We can see the tragic consequences all around us, and the misery and cost it has brought on our population over and over again. To most people it does not seem very 'representative'.
With direct democracy, there is great efficiency. One only has to look at Switzerland, which spends almost half of what the Irish government spends on services. While we have little to show it, Switzerland have some of the best in the world. The figures are around 70 per cent of Gross Domestic Product for Ireland and 36 per cent for Switzerland.
We would not be in the position we are in today, with great financial loss and record suicide statistics, if the kind of openness, transparency, accountability, and efficiency that comes with direct democracy were in operation. Representative democracy engenders a helplessness by transferring power into the hands of someone else to make your decisions for you.
Direct democracy engages, informs, empowers and energizes people – and with that makes sure that whoever we vote for to do a job of representing us does exactly that. The real power is in the hands of the people , where it should always be.
Power in the hands of the people
The present system of representative democracy is broken because, once a person has voted, they surrender their right to have a say in decisions that can have a big effect upon their lives. Remember, Brian Cowen became Taoiseach without a general election and, once he was in power, there was no way to remove him until the next election?
During his spell as Taoiseach, Cowen surrounded himself with cronies who wouldn't disobey him. Cowen showed his contempt for the people by refusing to hold not just one but two by-elections. All the time there was nothing the people could do to remove this failed Taoiseach who would not budge, but at the same time would not govern.
That was neither representative nor democratic.
On the other hand, direct democracy will allow recall votes for failing politicians – this will enable voters to force a by-election against the politician's choice.
It is time to change our broken political system before it hurts anyone else, and we call on anyone who is shut out of the system and excluded from the loop to support Direct Democracy Ireland at the next local, national and European elections. Come along, join in and get involved.
Let's put an end to tribunals with Direct Democracy.
Raymond Whitehead is a founding member of Direct Democracy Ireland and a photographer.