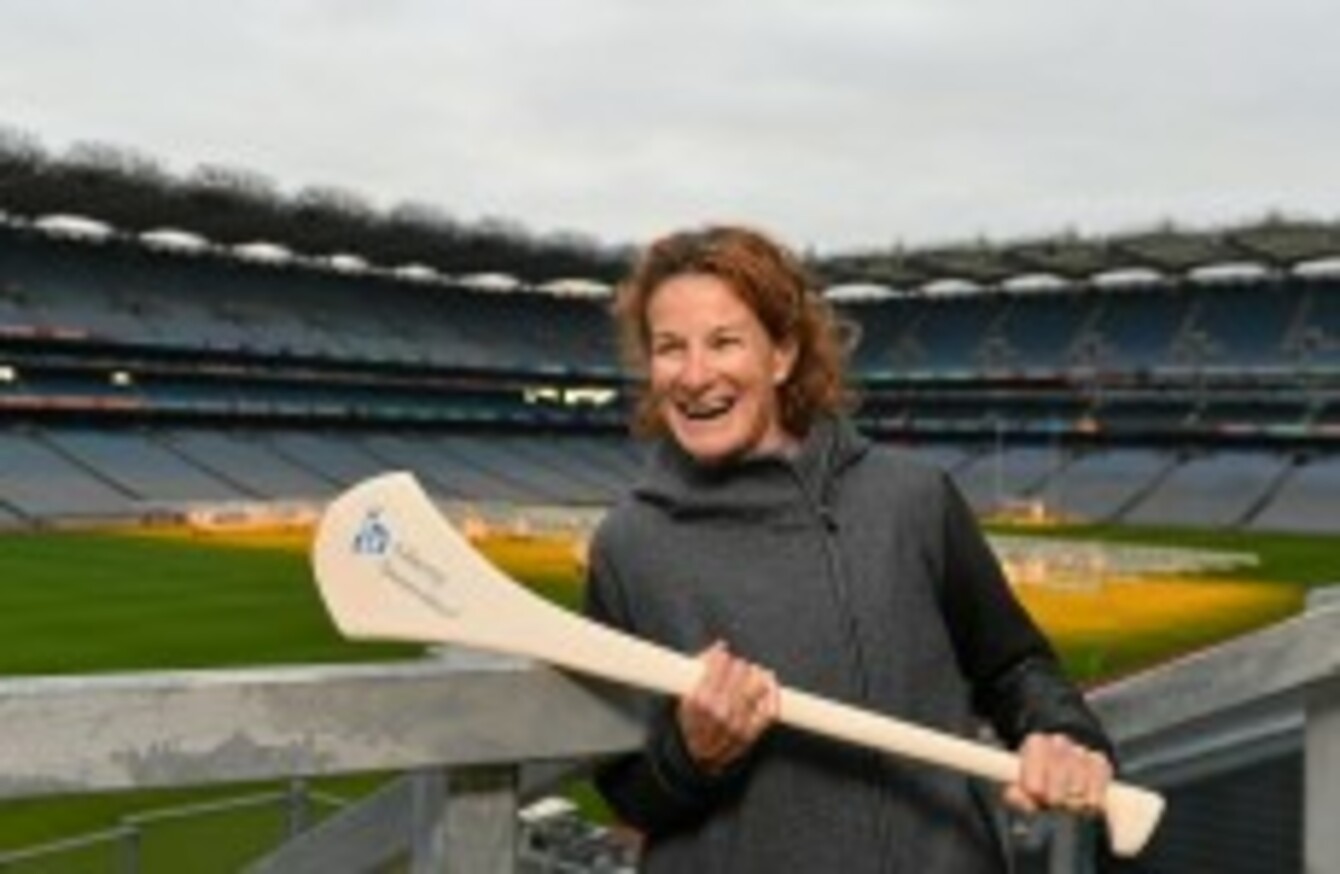 Image: Ramsey Cardy/SPORTSFILE
Image: Ramsey Cardy/SPORTSFILE
KEEPING POTENTIALLY BRILLIANT athletes training and working hard as they pass through their teenage years is a tall task for parents and coaches around the world.
For Sonia O'Sullivan, it's all a fine balancing act – especially when it comes to girls.
"Once girls decide to not be involved anymore, it's very hard to get them back again until they are much older. Women come back in their late 20s or 30s. So first, we have the kids training and working really hard to be athletes but then there is a drop off.
"Studies come into play and students doing exams question the time away from the books for training and competing. But I believe that it's great to have a break – especially between school and going home to do more study. [Training] is a reason to have to go out."
Looking back at her own start in sport, the Cork woman says there wasn't many choices put in front of her.
"There wasn't really any other sports at the time – there was a school camogie team. A couple of times I joined in with them as I did laps of the field when they were training in. I always thought it looked like much more fun because they were part of a team. But, I mean, it was to a point.
"I didn't get the same measure of success from it. If you run a fast race, and you can see the time, you can measure it. It's much harder to measure your performance in a team. That is the type of person that I am.
I'm always curious about how teams are picked – how do you choose one person over the other? Some people never get the chance to score a goal – and that seems to be the fun part of going out there.
In some ways, as a coach, she has learned from those experiences. She knows the importance of having a good atmosphere at training. The coach, she says, is important for this but what is more vital is the individual athletes – and how they work together.
"The thing is you have to look after both groups – the ones who are in it to become athletes and the girls who are less competitive, more participating. If you have one training group, everyone can't be the best.
To keep the better girls there, you have to have more fun girls there too. Otherwise, they'll drag the better ones away. So, it is to try and get the right mix.
"You have to have the joker, the pretty serious one, the timekeeper. Everyone has a role. If that role is seen as important by everyone, they will continue to come along. Not necessarily a focus on the sport, but on the personalities. If we do it properly, everyone will want to stay there and won't leave."
By choosing athletics over the camogie team, O'Sullivan was taking one issue out of the equation that many other female athletes battle.
"The thing with athletics – and tennis, but not many other sports – is that men and women are treated equally," she explains.
"I never really experienced a lack of promotion.  Men and women are treated equally even though they compete separately. They are on at the same time, at the same meets. Because of that, I still got the same amount of attention as the Irish men if they won.
We both would deserve to be on the front page – and we'd both get there. One wouldn't be hidden away in a corner. It was treated as the same thing.
O'Sullivan is slow to point the finger of blame for this though, suggesting a historical reason for the disparities.
"The quality of the sport… if you talk about a woman and a man running 800 metres, you don't say, 'Yeah, well she's running so much slower than him'. But if people watch a hurling game and a camogie game, for example, they will then compare it. They say it's not the same level. Even if the skills on display are really good in camogie, they'll say the speed might not be there. And it is a different game, but they try and compare them and then they don't value the women as much as the men. I think that is a historical thing which means the sports haven't captured the imagination of the public yet."
O'Sullivan spoke to TheJournal.ie during the launch of the 2015 Liberty Insurance GAA National Games Development Conference, which takes place in January.
Her focus is not on the coverage of women's sport, but getting the coaching right.
"Coaching to a high standard is key in developing and maintaining participation levels in sport, and especially among youths."
For her, the coach is even more important than the parent.
"I think there is a tricky balance with the parents – you want them to be supportive but not acting like they are in charge or too over the top.
"They need to be supportive, interested in what they are doing and take them to the races – without being overly obsessive and analysing the whole thing. Just being there for them, whatever the result. Parents yelling and screaming, you can see that all over the world."
Her own daughters are a mixed bag – they have both been encouraged to play as much sport as possible, but only one has got the competitive spirit her mother possesses.
"It's good we're not all very competitive in the house. The younger one did get [my competitiveness]. She'll try win the basketball by herself. She does everything – basketball, soccer and running."
But when it comes to coaching, the champion runner leaves her daughters in other people's capable hands.
"I find it very difficult to coach my own children. They act differently, they don't have the same respect as a coach for you as other kids would. I used to try and bring my daughter along but she would disturb what I was trying to do.
"I would have to send her off to someone else. They turn up to training, the coach doesn't say much, but they all listen. I think it's better to have someone who doesn't say too much but creates a good atmosphere."
Her high standards led her to question the commitment of other Irish athletes in the past but London 2012 shifted her opinion.
"I was really impressed with how professional everyone was," she says. "Everyone was working really hard. The support from the Institute of Sport and the Olympic Council, at the moment is great. They go out of their way to set things up so everything is perfect for the athletes. The camp in London was a perfect setup. A home away from home."
However, her praise comes with a warning.
"Now they have to match it, actually the standards are always increasing so they have to up it."
Asked if she would like to become more involved with the organisations – she was the Chef de Mission for Team Ireland at London – she appeared physically stuck between two schools of thought.
"It is hard to make changes and I like to make changes. There are too many people willing to work to keep things the same."