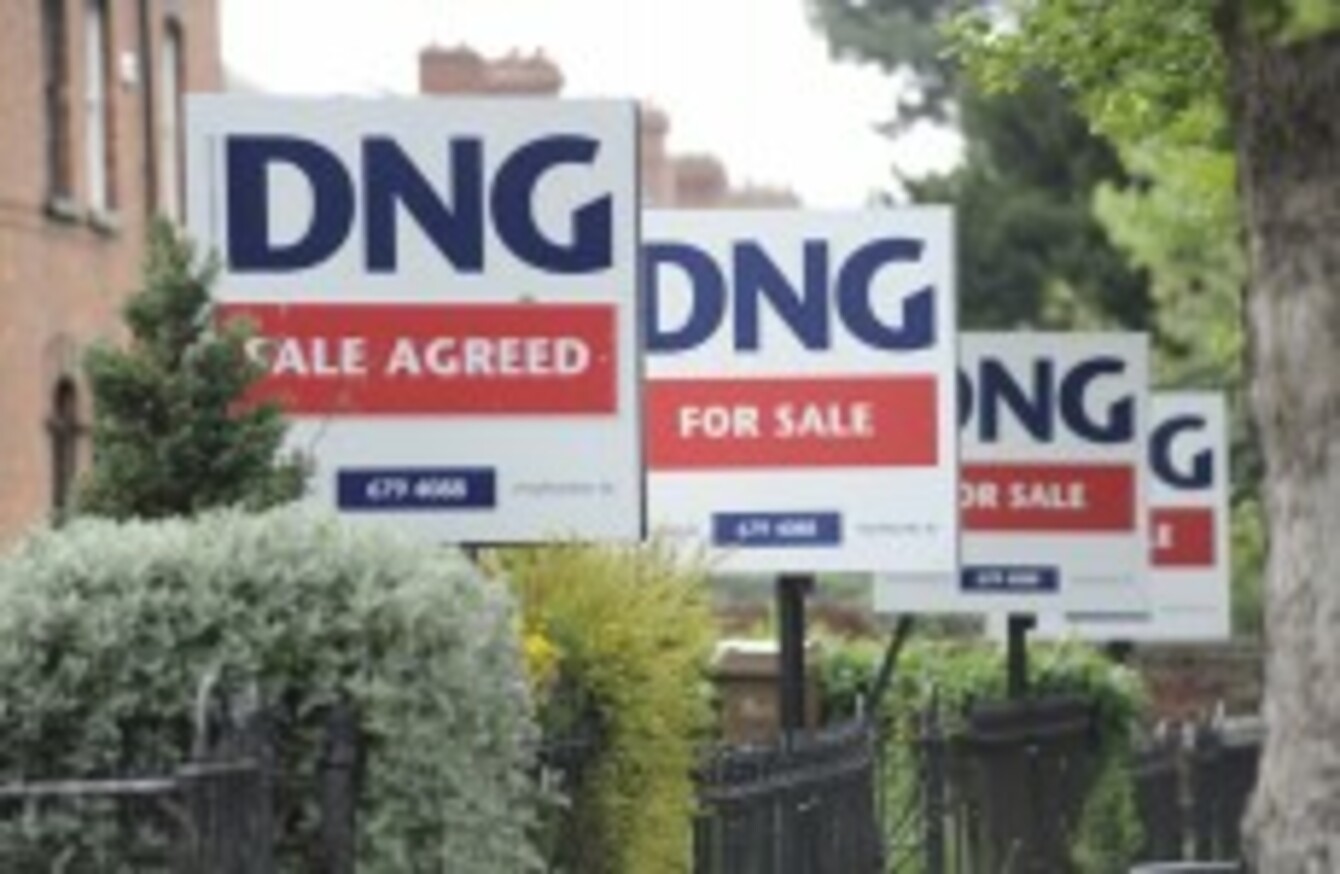 Image: Sasko Lazarov/Photocall Ireland
Image: Sasko Lazarov/Photocall Ireland
MORE THAN 1 in 10 Irish mortgages are in arrears as people struggle to make repayments, new figures have shown.
At the same time, one-fifth of all mortgage holders are believed to be having difficulties in meeting repayments.
The figures highlight the immense strain many mortgage holders face – particularly first-time buyers who bought their homes at the peak of the property boom in 2006 and 2007.
The number of people who are more than 90 days behind with mortgage payments has risen steeply in the past three months alone. 10.14 per cent or home loans are in arrears – up from 8.85 per cent in July.
The figures also show that the amount of people who are more than one year behind on mortgage payments has also risen, up to 3.42 per cent from 2.9 per cent in July.
The figures, which are a new peak in mortgage arrears in Ireland, were revealed by credit ratings agency Moody's.
The agency notes that "elevated unemployment levels" are pushing borrowers into arrears.
At the same time, the latest IMF report on Ireland (PDF)  looked at the number of people who had already restructured their mortgage or were behind by less than 90 days – and suggested that "about 20 per cent of borrowers" are in difficulties with paying back their mortgage.
The IMF report suggests that negative equity is "extensive" – reporting that 36 per cent of households with mortgages from the four main banks are in negative equity.
Moody's note that house prices have already fallen by 45 per cent since their 2007 peak – and say that they expect prices to fall further during 2012.