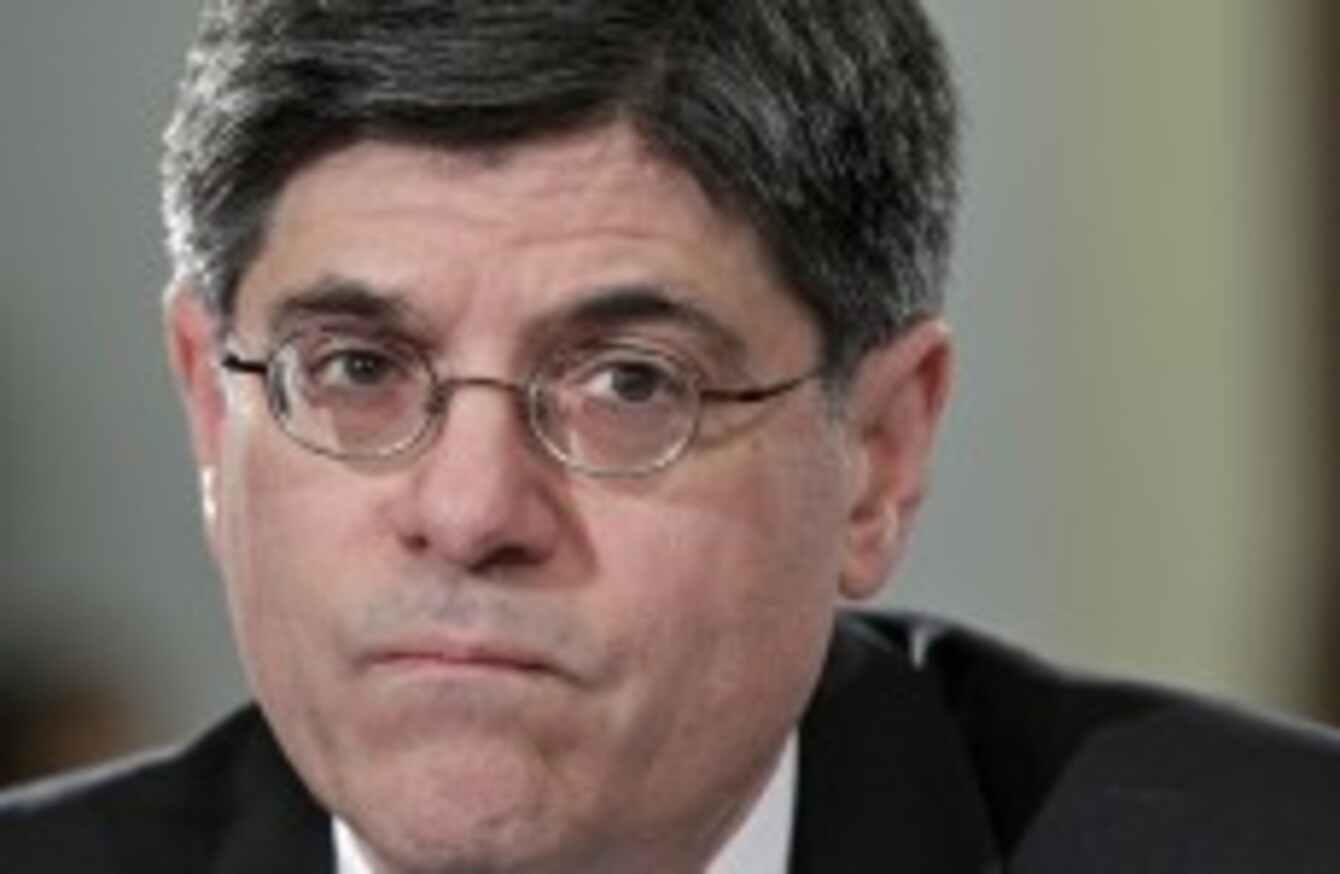 Image: J. Scott Applewhite/AP/Press Association Images
Image: J. Scott Applewhite/AP/Press Association Images
THE SURPRISE RESIGNATION of Barack Obama's Chief of Staff Bill Daley was not so much of a surprise that there was no one lined up to step into the role. It has been promptly filled by Jacob Lew who will takeover the office at the end of the month.
The role of White House Chief of Staff was made famous in popular culture by the West Wing character Leo McGarry – played by the late John Spencer – who was the workaholic and playful yet authoritarian whose role was key in the fictitious presidency of Jed Bartlet (Martin Sheen).
In reality the role of Chief of Staff can alternate depending on the character of person who holds the office. Lew will serve as Obama's third Chief of Staff (fourth if you count interim appointment of Peter Rouse) and in both cases Lew's two main predecessors have been very different people.
While the now Mayor of Chicago Rahm Emanuel was seen as a brash and forthright in his disagreements with the President. But at the same time he was able to get things through Congress because of the relationships he had formed while serving on Capitol Hill.
By contrast, Daley came across as more reserved and indeed critics said he was unable to make a mark on the role, exerting little of the influence that Emanuel did on Capitol Hill and seeing many of his briefs and responsibilities passed on to other White House staffers.
So what now awaits Jacob Lew? Only time will tell but perhaps more importantly, who is Jacob Lew? Here are 10 things you should know:
Jacob 'Jack' Lew was born in New York City and is a native of the city, supporting the New York Mets baseball team.
He is 56 and a graduate of Harvard College and Georgetown Law schools.
He is steeped in politics both governmental and congressional. For eight years he served as principal advisor on domestic policy to outspoken Democratic House Speaker Thomas 'Tip' O'Neill between 1979 and 1987.
After O'Neill retired, Lew practiced as an attorney before going on to serve in the Bill Clinton administration.
Between 1998 and 2001 Lew served as Director of the Office of Management and Budget (OMB), which devises the President's annual budget to be put before Congress. He is credited with presiding over budget surpluses for three consecutive years.
During the Bush presidency, Lew worked in academia before taking up a role as chief operating officer with Citigroup's Alternative Investments Unit which, according to the Huffington Post, invested in a hedge fund that bet on the housing market collapsing.
When Obama took office, Lew served as Deputy Secretary for Management and Resources at the State Department before he began second stint at OMB which he will now leave to take up a new role in the West Wing.
His relations with congress and his success in avoiding a government shutdown last autumn are to his credit. Politico says of him that he is an "honest interpreter whose personal views have not cost him relationships with his Republican counterparts."
The Politico profile also noted his focus on reducing what America spends on defence, which can be underlined by the administration's announcement last week of landmark and significant cuts to defence spending.
Last June he gave a commencement address at his old school, Forest Hills High School, in Queens, NY in which he said: "My father came to this country [from Poland] as a young boy and learned English in the New York City public schools. He went on to become an attorney, and his son went on to advise Presidents. … When I, as a high school student, had a vision of a future in journalism, I never thought that I would end up where I did."