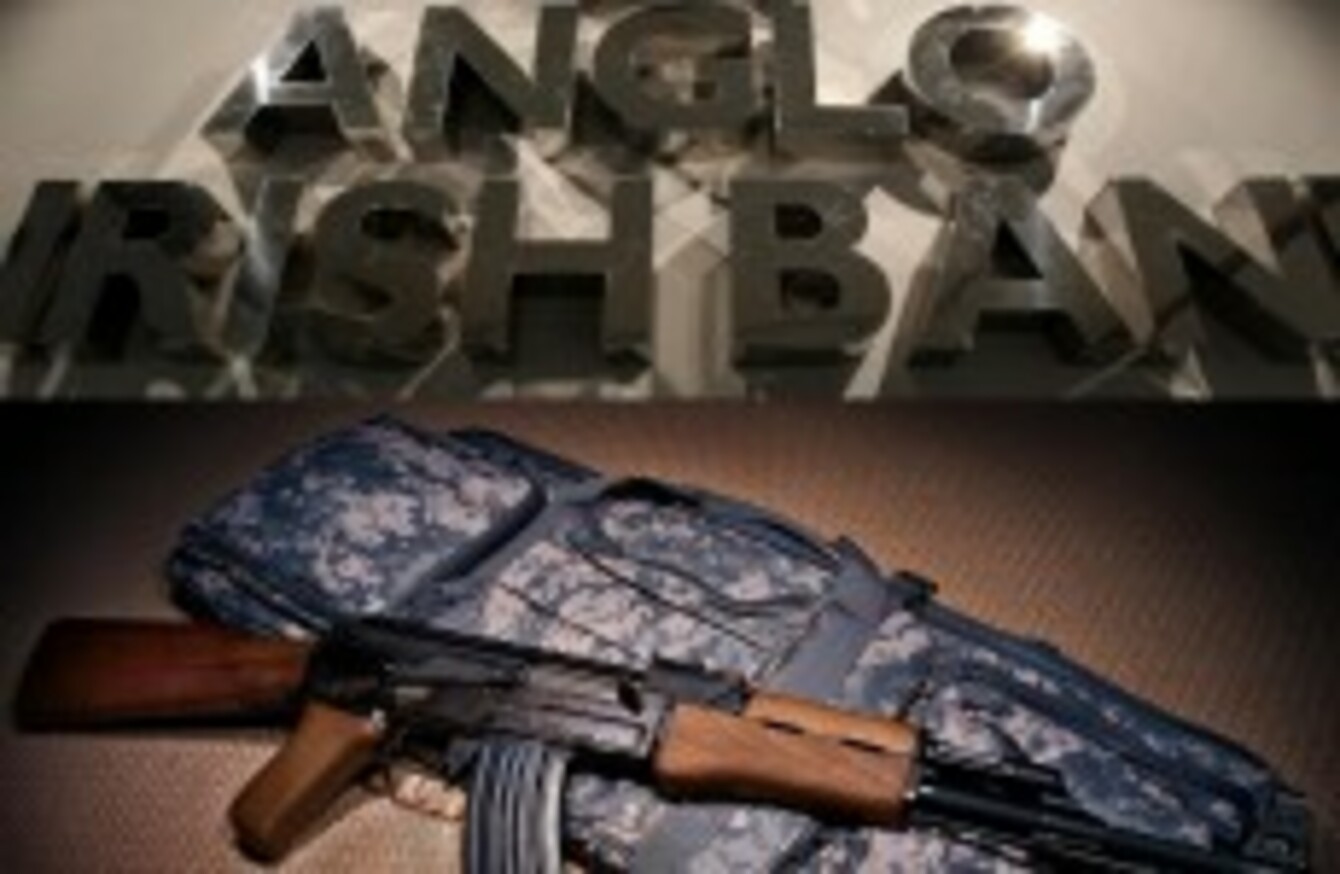 Image: Photocall Ireland and Flickr/Creative Commons
Image: Photocall Ireland and Flickr/Creative Commons
IF YOU WERE to sum up the last, say, 10 to 20 years in Irish history in one object, what would you choose?
Would it be a decommissioned AK47? The assault rifle is currently resting at the top end of a poll to select the item which the Irish public deems to have most symbolic value in contemporary history. It is the adjective that is more important than the noun in this particular front-runner, of course, as it represents the move from outright war to relative peace on the island in the past decade and a half.
Also in pole position is the old Anglo Irish Bank sign which was removed from the front of the toxic bank's former Stephen's Green HQ building. We got a peek into the vaults at the building recently when the signage letters were removed from storage to be displayed at Collins Barracks.
The National Museum is asking the public to vote online on their top choice from among ten pre-selected items. All ten are on display at the National Museum of Decorative Arts & History at Collins Barracks. So far, only just over 2,000 people have cast votes in the poll.
A Riverdance costume is currently in third position in the poll, with the euro and the smartphone in fourth and fifth. The other five objects up for the vote are Katie Taylor's boxing gloves, a hospital trolley, a Certificate of Naturalisation, a patio heater and a First Communion dress.
The winning object will be included as the 100th object in a book called The History of Ireland in 100 Objects, by Fintan O'Toole. It's a project by the Royal Irish Academy, the National Museum and in conjunction with the Irish Times.
The reason this poll is looking to make a contemporary object the 100th is because the series runs chronologically – therefore a Neolithic 'handbag' and gold torcs from Tara are also among the list.