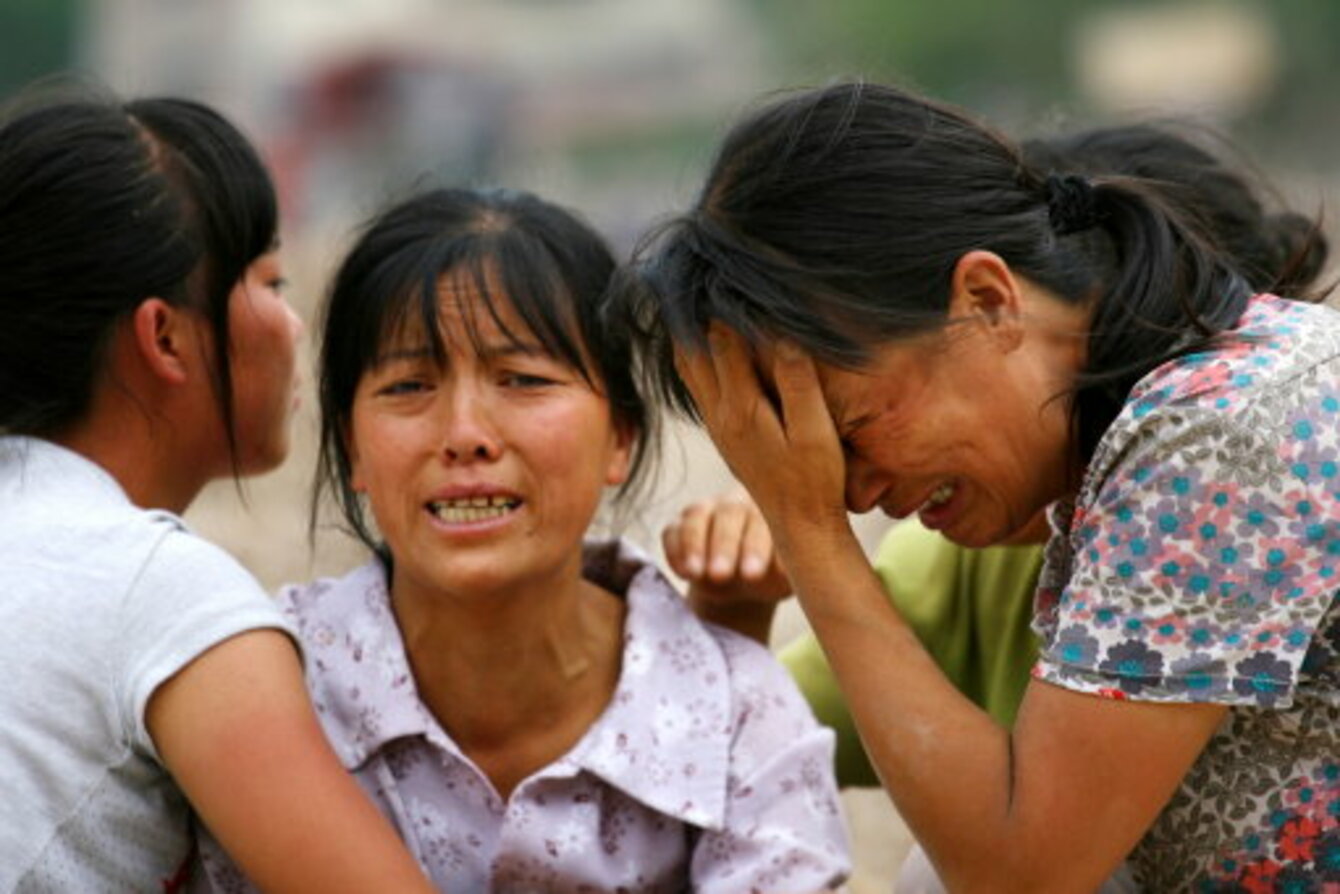 Women weep over the death of their family members killed in the devastating landslide in Zhouqu county
Women weep over the death of their family members killed in the devastating landslide in Zhouqu county
HOPES OF finding any more survivors of China's deadly mudslides faded today, as rescue workers began their third day of work following heavy rains on Wednesday night.
At least 1,117 people have been found dead and 627 are still missing in China's northwest Gansu Province, according to reports from Xinhua state news agency.
567 survivors have received clinical treatment and a further 64 seriously injured people have been hospitalised. One survivor, a 52-year-old Tibetan man named Liu Ma Shindan, was pulled from the debris of a building on Tuesday morning – almost 60 hours after the mudslide hit.
Rescue teams consisting of troops from the People's Liberation Army, surviors, and volunteers, are now being faced with the dilemma of whether to continue searching for survivors or to begin a clean-up operation, as disease and pollution due to a lack of clean water threaten the area.
Families of the victims are still waiting for news after three agonizing days, hoping to hear information about their loved ones. Xinhua interviewed one 20-year-old man who had been sitting by the site where his father's apartment had once been for two days. Wang Pingtao, who was raised by his father after his mother died, told reporters: "I have to see him, whether he's dead or alive."
The scale of the disaster is hard to image: hundreds of households have entirely been buried in the tonnes of sludge and many more have been destroyed by the sheer force of the floodwaters.
Identifying the dead is also a problem. "In some households, all the people have died", said Zhang Weixing, a Ministry of Civil Affairs official, at a news conference on Wednesday.
Rescue teams have also had to rely on hand-held tools, as heavier machinery is unable to tackle the ravaged land – or had been buried beneath tonnes of mud.