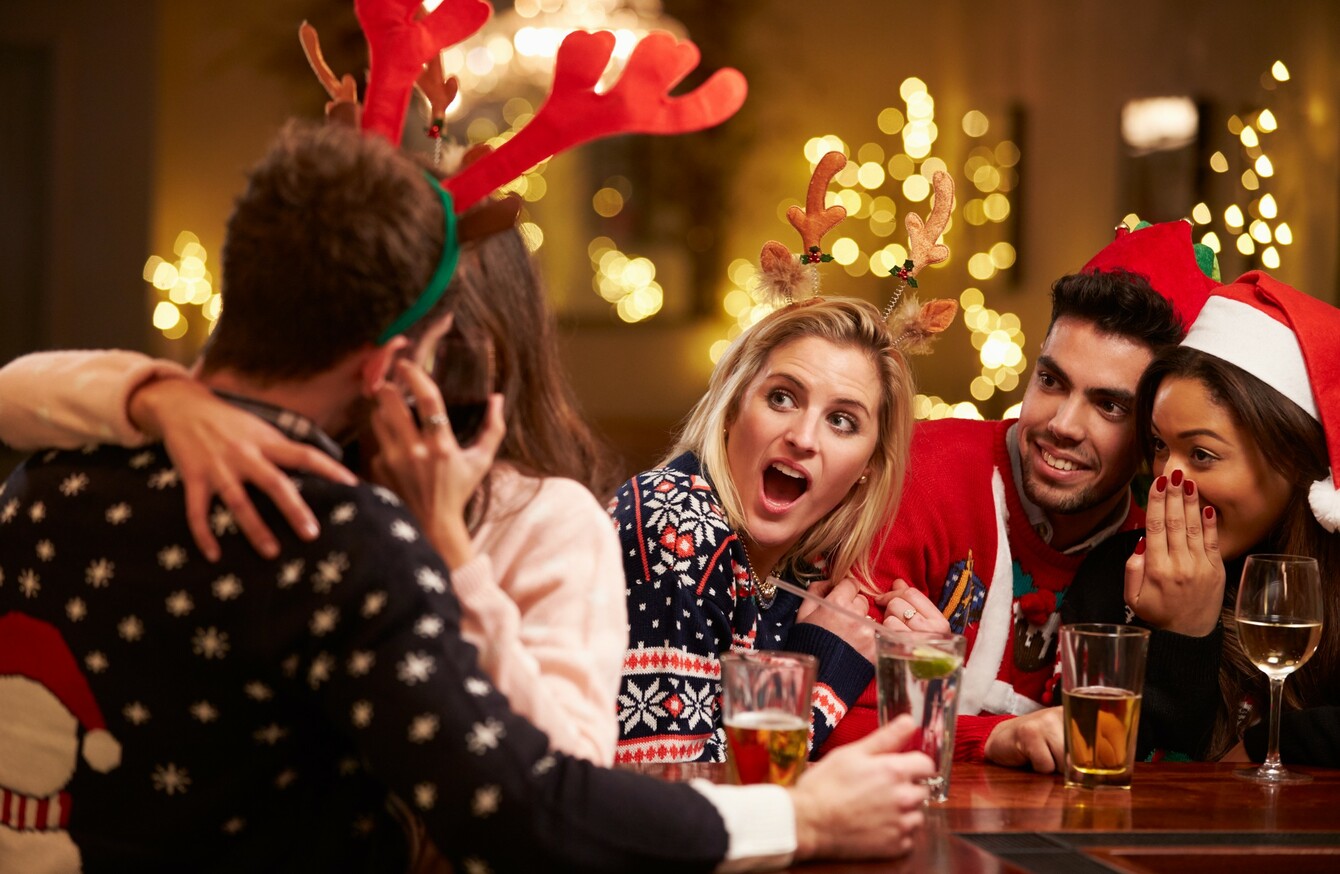 Image: Shutterstock/Monkey Business Images
Image: Shutterstock/Monkey Business Images
IT'S DECEMBER AND that means but one thing: Christmas jumpers and over-zealous drinkers invading bars and pubs across the country on their annual polluted pilgrimage known as the 12 pubs.
For the uninitiated, the tradition is a pub crawl through 12 pubs, usually accompanied by a rule for each watering hole.
But a backlash against the Christmas jumper clad crowds has been building as many pubs line up to reject the revellers.
One of those spots is the Swan Bar on Aungier Street in Dublin's city centre.
Manager Ronán Lynch described the drinkers as "marauding groups" who bring "madness" wherever the go.
He said: "We haven't served them for the eight or nine years. Customers don't want them here. We're not able to cater for them and it's not the right environment. People come here to relax and have a drink with friends.
'Ruining the atmosphere'
"Imagine if we were one of the last pubs. you'd have people coming with 10 or 11 drinks in them.You don't want marauding groups of people coming in ruining the atmosphere. I'm not running a babysitting business here."
Another pub which will be closing its doors to the 12 pubs is the Palace Bar on Fleet Street.
David Keogh told TheJournal.ie that the pub's priority is to its locals and that their enjoyment was paramount to their business.
He said: "We'd still be fairly strict on it. We wouldn't encourage it. Our main priority is to our regulars.
This place is like a local in the city centre.
A spokesman for Alcohol Action Ireland has urged people to stop participating in the craze.
He said: "We would encourage people looking out for their own health and wellbeing, and that of their friends, to enjoy their nights out this Christmas without subjecting themselves to the 12 pubs.
 If you are planning on having a drink in 12 pubs in a row then you will certainly be posing a danger to your health, with some people getting to that point earlier than others and women at greater risk than men.
"It is a welcome development that a growing number of publicans are indicating they will not facilitate the 12 pubs, but it is also important to point out that all publicans, whatever their views on it are, have a legal obligation not to serve alcohol to someone who is drunk and may pose a danger to themselves or other people."