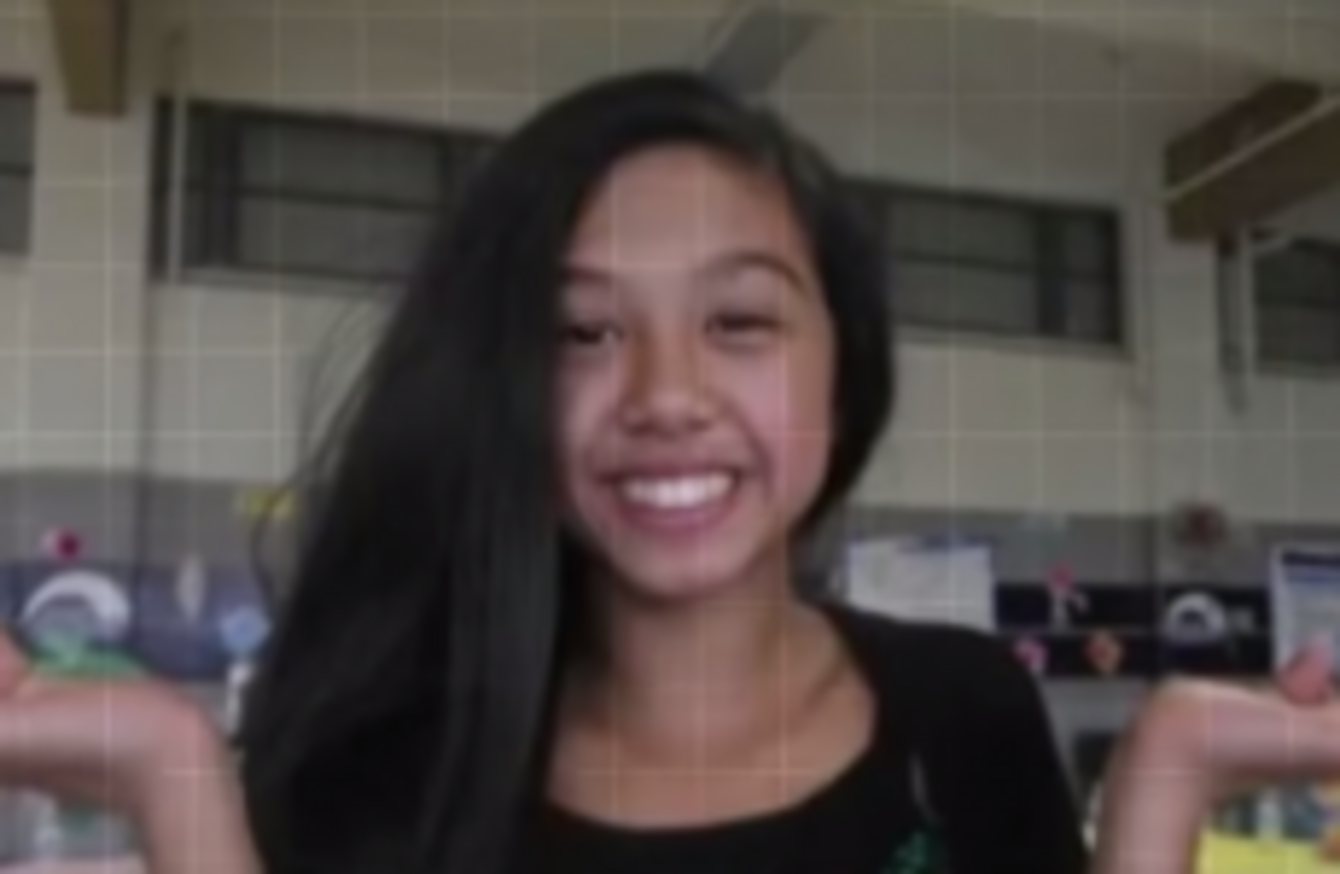 Image: YouTube
Image: YouTube
A TEENAGE GIRL in Tacoma, Washington killed herself just days after her father posted a video online that publicly shamed her.
In the video, which has since been removed from YouTube, Izabel Lazamana's hair can be seen on the floor of a room and her father is heard saying:
"The consequences of getting messed up, man, you lost all that beautiful hair…was it worth it?"
She says "No" and he continues, "How many times did I warn you?", to which Lazamana replies, "A lot".
The 13-year-old jumped from a bridge on 30 May.
A police spokesperson told The Independent that Laxamana's father cut off his daughter's hair 'to try and stop her certain things he disapproved of".
The spokesperson added that there was no evidence her father had committed a crime.
'Unaware'
There have also been reports that the teenager was bullied at school. Giaudrone Middle School posted a statement on its website saying:
Giaudrone and district staff are unaware of any current student- to-student harassment, intimidation or bullying of Izabel at school.
Addressing the video her father posted online, it said:
"When Giaudrone Principal Billy Harris became aware of and viewed a concerning social media video that week involving Izabel, a video not related to any other students, it was responsibly and professionally addressed.
"A Child Protective Services report was made and Izabel received counseling support at school."
More than 20 crisis counsellors are providing help to staff and students at the school.
If you need someone to talk to, contact:
Console  1800 247 247 (suicide prevention, self-harm, bereavement)

Aware 1890 303 302 (depression, anxiety)

Pieta House 01 601 0000 or email mary@pieta.ie - (suicide, self-harm)

Teen-Line Ireland 1800 833 634 (for ages 13 to 19)

Childline 1800 66 66 66 (for under 18s)