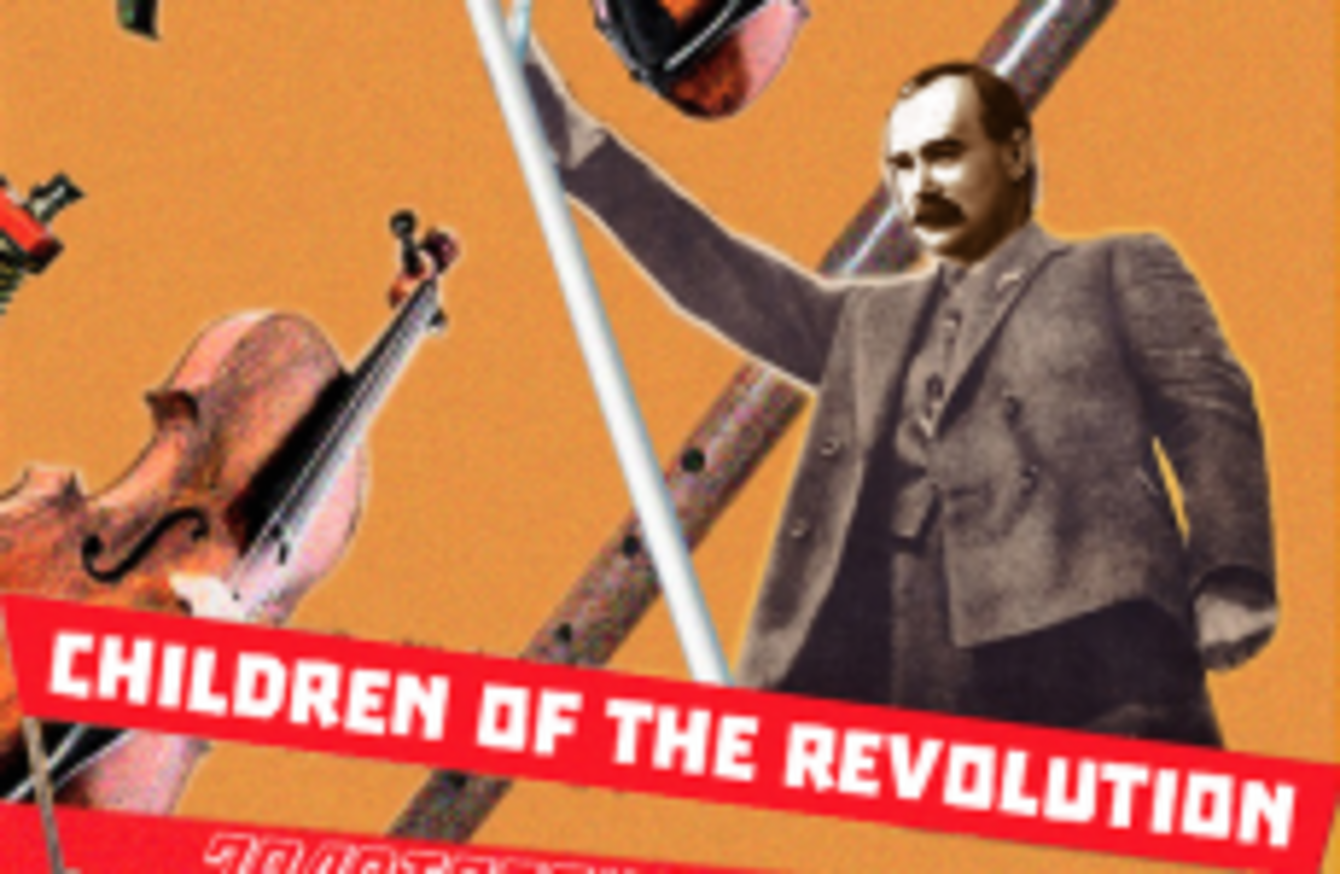 DESCENDANTS OF PEOPLE who were involved in the 1916 Rising are being sought for a traditional music project that's due to take place next year.
Called Children of the Revolution, it's a national research and performance project being devised and produced by Michael Fortune and Aileen Lambert.
How it works
They want to put together an ensemble of traditional musicians and singers from throughout the island of Ireland to perform at events marking the 2016 Commemorations.
They have found some musicians, but now they are putting the call out for more traditional musicians and singers with a 1916 Rising connection to contact them.
When they meet, the ensemble will arrange a collection of music from their own existing repertoire as well as researching tunes and songs from the 1916 period.
They will perform them at series of concerts will take place throughout the centenary year in venues throughout the country.
The organisers explained:
Music, song and dance were central in the lives of those involved in the Rising and there is an abundance of accounts detailing songs and music which the men and women sang and played during this period.
From Fingal, we hear how the volunteers had a singing session to while away the time before the attack on Ashbourne RIC Barracks in Co Meath, while we can get insights into life in Frongoch jail through the self-penned songs of Seán Etchingham. His fellow Wexfordman, John Coady of Enniscorthy even had his bagpipes sent to Frongoch so he could lead his fellow prisoners on marches in the Welsh jail.
The accounts are endless and they are aware of many more untold stories and connections out there.
Michael Fortune told TheJournal.ie that they are not just looking for people connected to the "big heads", but musicians who have any connection with the event.
At least one concert is planned for the National Library, and other confirmed events are in Kildare and Limerick. The dates will be in the autumn of 2016.
It's a move away from "these big state affairs" and instead an event "where singers or musicians raise their shoulders to be proud". It is also a non-political event, added Fortune.
If you are a musician who would like to take part in the project, you're invited to visit the website or email aileenlambert@gmail.com for more details.