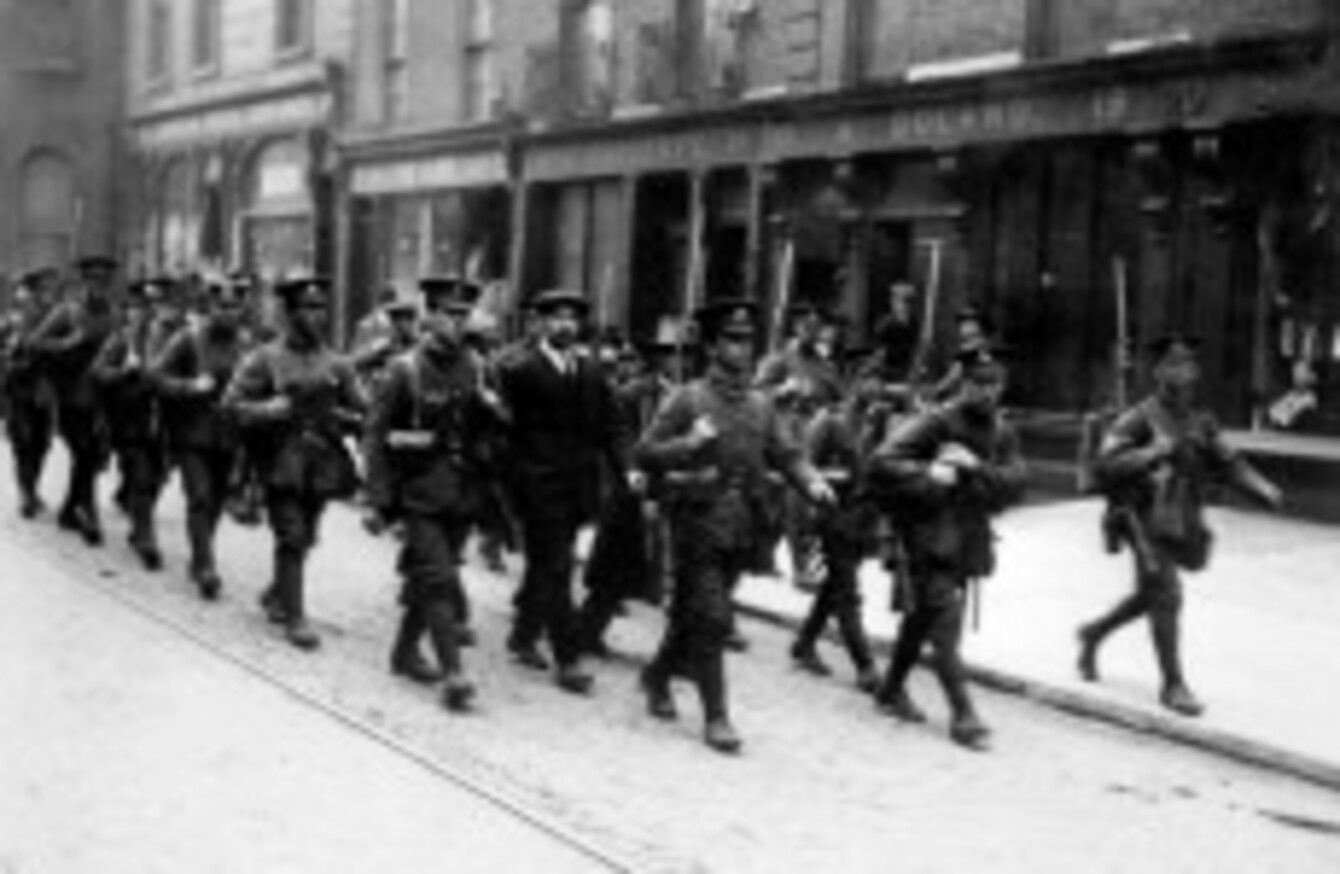 Image: S&G and Barratts/EMPICS Archive
Image: S&G and Barratts/EMPICS Archive
Updated 7.01am
A LIST OF those who died in the 1916 Easter Rising is now available online after Glasnevin Trust carried out extensive research.
The online necrology shows that 485 men, women and children were killed during or as a direct result of the 1916 rebellion.
The majority of those killed were civilians (54%). The British Army accounted for 26% of those killed while the rebel forces had 16% of the casualties.
The remaining percentage was made up of members of the Dublin Metropolitan Police and Royal Irish Constabulary.
It also found that almost one in five of those killed were under the age of 19.
The numbers of civilians killed each day steadily increased, peaking on the final day of the rebellion on April 29 when 45 died. It was also the most violent day overall with 78 people being killed.
This is the first time a list of this scale has been collated and made available online.
The names will be engraved on a new memorial at Glasnevin Cemetery. Taoiseach Enda Kenny said:
It brings home to us the very real impact that the events of Easter 1916 had on ordinary members of the public as well as those directly involved in the Rising itself.
Chairman of Glasnevin Trust John Green added: "This act of remembrance is in keeping with Daniel O'Connell's stated purpose in establishing Glasnevin Cemetery – 'to bury people of all religions and none'. We have diligently followed O'Connell's instruction for 180 or so years here at Ireland's necropolis and will continue to do so."
First published 11 March