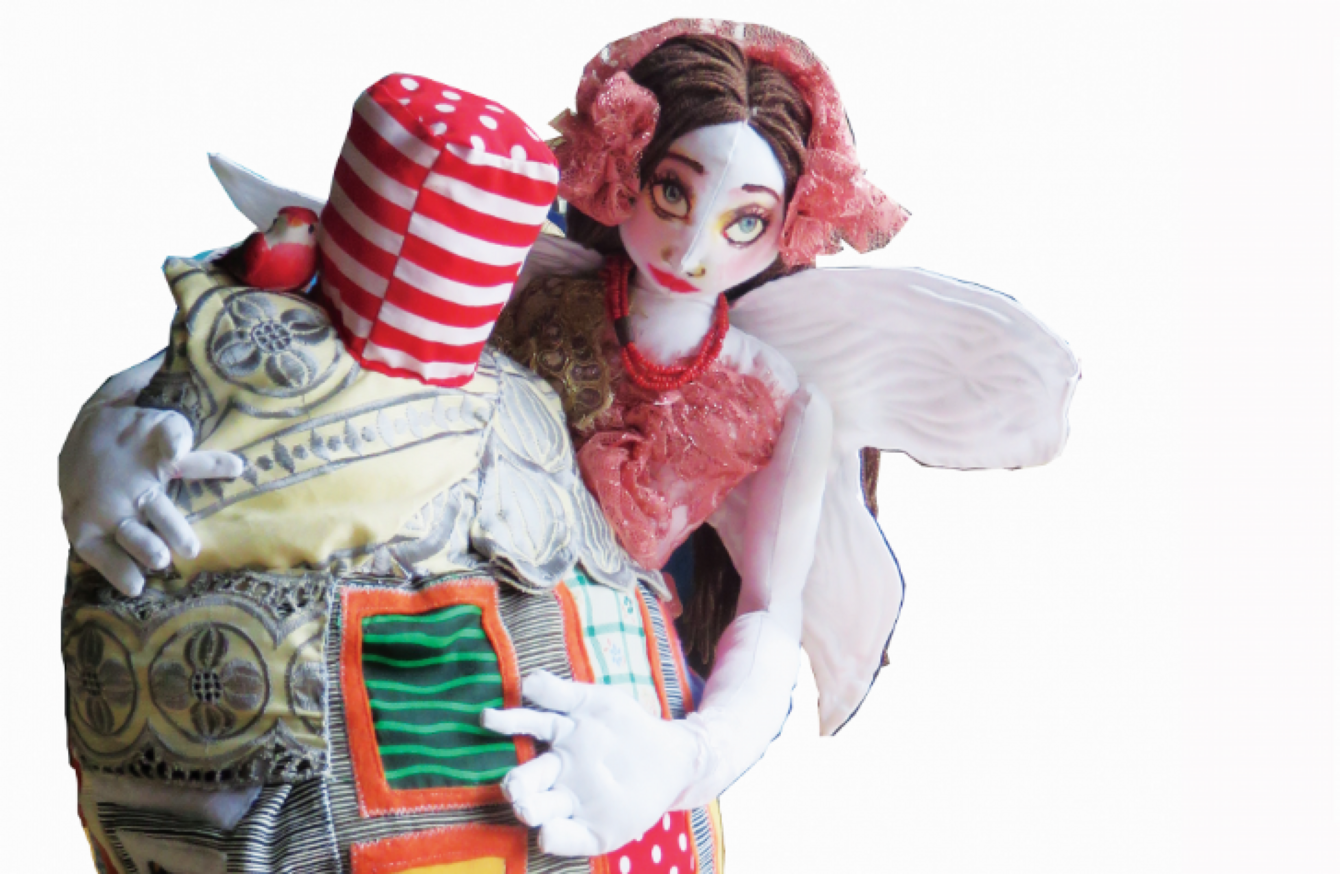 A model house for Johanna Kearns (49), designed by Ariyana Ahmad. Little is known about her life other than that she was killed in the Rising.
A model house for Johanna Kearns (49), designed by Ariyana Ahmad. Little is known about her life other than that she was killed in the Rising.
IT TOOK ALMOST a century to calculate the number of civilians killed in the Easter Rising.
The figure, according to an online necrology published last year by Glasnevin Cemetery, is 262.
Most of them – ordinary men, women and children – were laid to rest in a mass burial plot in the St Paul's section of the same cemetery. They had no gravestones, no memorials, forgotten names.
One such victim was Patrick Harris (35), a dock hand who was returning home from work on the second day of the Rising when he was shot dead by a British sniper stationed on the roof of the Custom House in Dublin.
He fell outside Liberty Hall, family folklore has it, and was only found by relatives a few days later.
Harris left behind a wife and five children, the youngest just months old, who struggled to get by for long after his death.
The family lived in tenement-style housing on Marlborough Place and the children left school early to support the household.
"As soon as they could carry loads, they worked," says Brian Churchard, a great-grandson of Harris.
Churchard recalls his great-grandfather only rarely being mentioned in family conversations. His grandmother, the youngest of the five children, had no memory of her father.
Some weeks ago, in the run-up to the centenary commemorations, he searched for Harris' name online, not expecting to be brought to the site for a new exhibition on civilian deaths during the Rising.
'Forever home'
The 1916 Sackville Street Art Project aims to remember and recover the stories of the civilian casualties of that violent Easter week.
As part of the initiative, volunteers from community groups and elsewhere built 262 model houses – one for each ordinary citizen killed – from materials such as ceramics, wood, fabric and stone.
The project is the brainchild of Ciara O'Keeffe, a ceramics artist living in Kildare, who was inspired by her own work around the theme of home.
"There's this kind of association between a house, home, dwelling and the heart and what's left behind, and it all merged into one," she says.
We said we would make a house that would be a 'forever home' for each civilian, that they would always be remembered.
O'Keeffe tells TheJournal.ie that the idea for a project to commemorate the civilian dead came to her one day while listening to Grace by Jim McCann, a song about Grace Gifford, the fiancée of 1916 leader Joseph Plunkett.
"It struck me that most of us only really know about the lives of the signatories," she says.
With the support of Glasnevin Cemetery, a five-person committee formed by O'Keeffe put together a list of names for the 262 civilians killed in the Rising and issued an appeal for help.
Youth organisations, Age Action groups, art clubs and others responded to the call, and a new site for the project allowed volunteers to select their own citizen to design and build a house for.
"We had a waiting list of people wanting to get involved," O'Keeffe says.
In some cases, the volunteers had little material to research the backgrounds of their civilian, she adds.
"If we only had their date of birth, we would ask people to think of what a person around that age would have been doing in 1916.
#Open journalism No news is bad news Support The Journal

Your contributions will help us continue to deliver the stories that are important to you

Support us now
"One civilian owned a draper's shop, for example, so the person who made their house put a shirt sleeve and measuring tape around it to represent their line of work."
The project provided guidance and support but the volunteers were mostly left to fulfill their own visions for the model homes.
For Brian Churchard, the project is a fitting tribute to civilians like his great-grandfather.
"The [centenary programme] was all about the rebels, but [Patrick Harris] didn't want to die. His life was important too," he says.
Seeing the finished house for Harris was an emotional moment, he adds.
"I nearly cried when I saw it. I'm sure he was a simple man with a simple life, but he didn't even get a gravestone.
"In a way, it feels like he's finally getting that gravestone now."
The 1916 Sackville Street Project was previewed at an exhibition on O'Connell Street on Easter Monday as part of RTÉ's Reflecting the Rising.
The full exhibition opened yesterday and will run until 24 April at the Botanic Gardens in Glasnevin. Admission is free but donations are welcome.
An illustrated book featuring pictures of all the houses – along with details about the civilians, the artists and the thought process behind each work – is also available to purchase there, with all funds raised going to the Peter McVerry Trust.