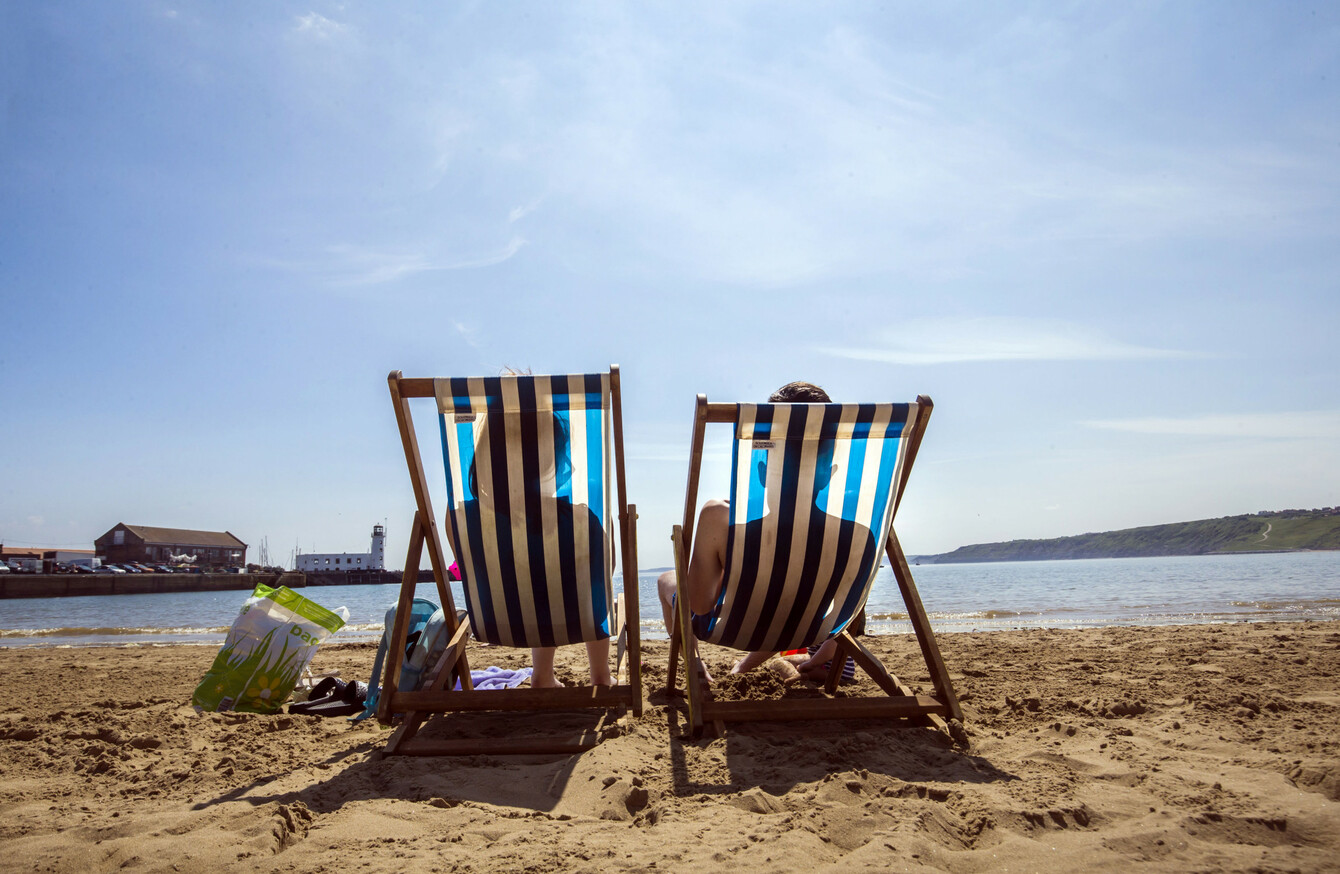 Image: PA Wire/PA Images
Image: PA Wire/PA Images
2017 WILL LIKELY be one of the three warmest years on record, according to data from the World Meteorological Organisation (WMO).
It released a statement at the COP23 talks that said 2017, while not beating the record set by 2016, is on course to be second or third hottest since records were kept (competing with 2015).
It says that the recent few years of unusual warmth were caused by the 'long-term global warming trend' with temperatures getting a helping hand from the El Niño weather system during the 2016 period.
Sea levels are on the rise also with increasing concentrations of greenhouse gases and the Antarctic sea ice shrinking after many years of being stable.
The WMO say this is one of the best indicators of global climate change and shows the effects of direct human intervention on the water cycle of the planet, which is essential for most ecosystems to continue to exist.
Mention was made of the three hurricanes – Irma, Maria and Harvey -  that made landfall in the United States and Caribbean Islands in quick succession that broke modern records for weather extremes.
Major monsoon floods in the Indian subcontinent and the continuation of severe droughts in east Africa were also noted.
Research also shows that heat-related illness or death has risen with 30% of the world's population now living in conditions that have extreme hot temperatures.
It further added that some of the recent displacement of people are linked to natural disasters and from the potential impacts of climate change e.g. droughts, flooding, etc.
From November 2016 to June 2017, almost 761,000 displaced people were recorded by the UNHCR to be drought-related.
2015, 2016 and now 2017 are set to become the hottest years on record with 2014 not far behind.