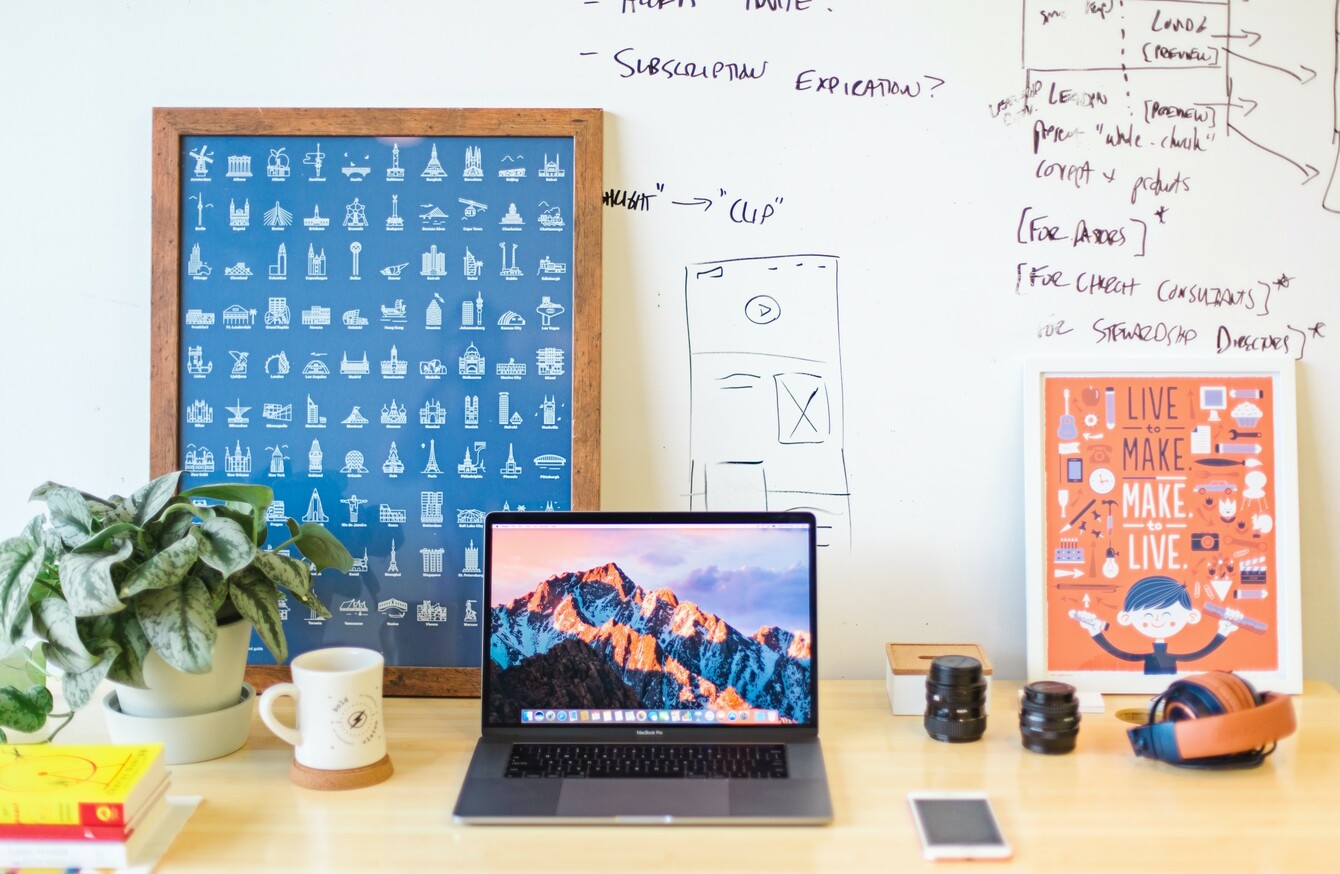 Image: Unsplash/Mia Baker
Image: Unsplash/Mia Baker
THERE'S A LOT about 2020 we're hoping ends on December 31. But even bad years have their good moments – all that banana bread, right? And just like baking, interior design can offer a welcome escape from the scariness of the world outside.
The last ten months or so have brought some impressive design trends with them, and there are some items that have been popping up again and again on Instagram and in magazines.
Below I've rounded up a selection of pieces we've seen a lot more of in 2020, from sustainable bamboo furniture to artfully curated home desks.
When looking for new home updates, take inspiration from this year's most beloved items to date…
1. Bamboo chairs
Not only is it fast-growing, bamboo absorbs five times more carbon dioxide and produces 35% more oxygen than other wood of its kind. Bamboo and its derivatives can be used in fabric as well as in furniture, making it an interiors all-rounder. Want to add some gentle texture to your space? The Ikea NILSOVE chair is made from a mix of rattan and bamboo – it would work well with any colour scheme, but would look particularly good with earthy neutrals.
2. Granny chic baking accessories
The banana bread phase of 2020 was exactly the kind of wholesome cosiness we needed this year. Culinary whizz? Present your creations on a quintessentially Irish Nicholas Mosse cake stand. The timeless country pattern of Mosse's pottery also makes for the perfect Christmas gift for homesick loved ones abroad (they ship internationally). Who knows, Zoom bake-offs might even replace Zoom quizzes as our favourite way to keep in touch…
3. Spa-like bathroom treats
Heaven knows we need all the self-care we can get. And while a bubble bath and a few drops of essential oils won't cure all our problems, it can help get you into a better mindset to deal with them. This year, Ireland's beloved Penneys introduced their ethical and eco-friendly Primark Cares range; making sustainable spa-like goodies available to the masses at an affordable price point. Several more high-street brands have followed suit and thankfully, getting a dry brush and a jade roller is no longer an expensive Goop-esque treasure hunt. These pieces are often pretty enough to display on trays or baskets on your vanity table. Here's to treating ourselves and the planet better for many years to come!
4. Stylish storage boxes
Possibly the influence of The Home Edit and Marie Kondo 's smash Netflix shows, possibly the boredom of lockdown… Who knows, but our obsession with getting organised has been strong this year. Spending so much time at home and having to have it double as a workspace has led many of us to rethink what we really need in our spaces. Dublin's The Organised Store is Ireland's answer to The Container Store and is the stuff of Home Edit dreams. You'll find an extensive range of acrylic drawer organisers – and other Clea and Joanna favourites – on the website.
#Open journalism No news is bad news Support The Journal

Your contributions will help us continue to deliver the stories that are important to you

Support us now
5. Creatively styled home desks
Working from home became a universal reality this year, and after a couple of months, more and more home desk inspiration began popping up on social media. Is your home office space still in need of TLC? Add some prettiness to your set-up while staying on track with a desk planner from Wexford-based Dusty Boy. Working from home is something many of us will be doing long after the pandemic. Let's make it as enjoyable as we can! Treat yourself to some desk accessories, lighting and artwork to make your 'home office' comfortable, efficient and inspiring. 
6. Dried flowers
This is one the not-so green-fingered will love! Dried flowers, grasses and foliage were used in everything from tablescapes to store displays in 2020. Although the whole idea of dried flowers is that they don't need to be discarded of, you can still change them up with the seasons. Pack away your summery daisies and lavender until 2021 and bring out wintery berries and lush eucalyptus leaves. Both sets will last forever – just be careful you don't allow them to get touched too much or they may shed. Boho heaven Folkster has the most dreamy range of 'fauxliage', perfect for Christmas wreaths. Indoors, try displaying your flowers in Mason jars or glass bottles. Simple, but totally Pinterest-worthy.
7. Locally-sourced pieces
Last, but certainly not least, this year has been particularly tough on small businesses and those in the creative world. But there has been a postivie result too, with many people choosing to shop locally (or order online from local stores) rather than hitting Amazon or ASOS. Check out the Design & Crafts Council of Ireland for their directory of creatives. Crystal and linen are the obvious Irish classics, but you'll also find a wealth of art, pottery and more.
More: 8 under-€30 pieces to add winter warmth to your living room>