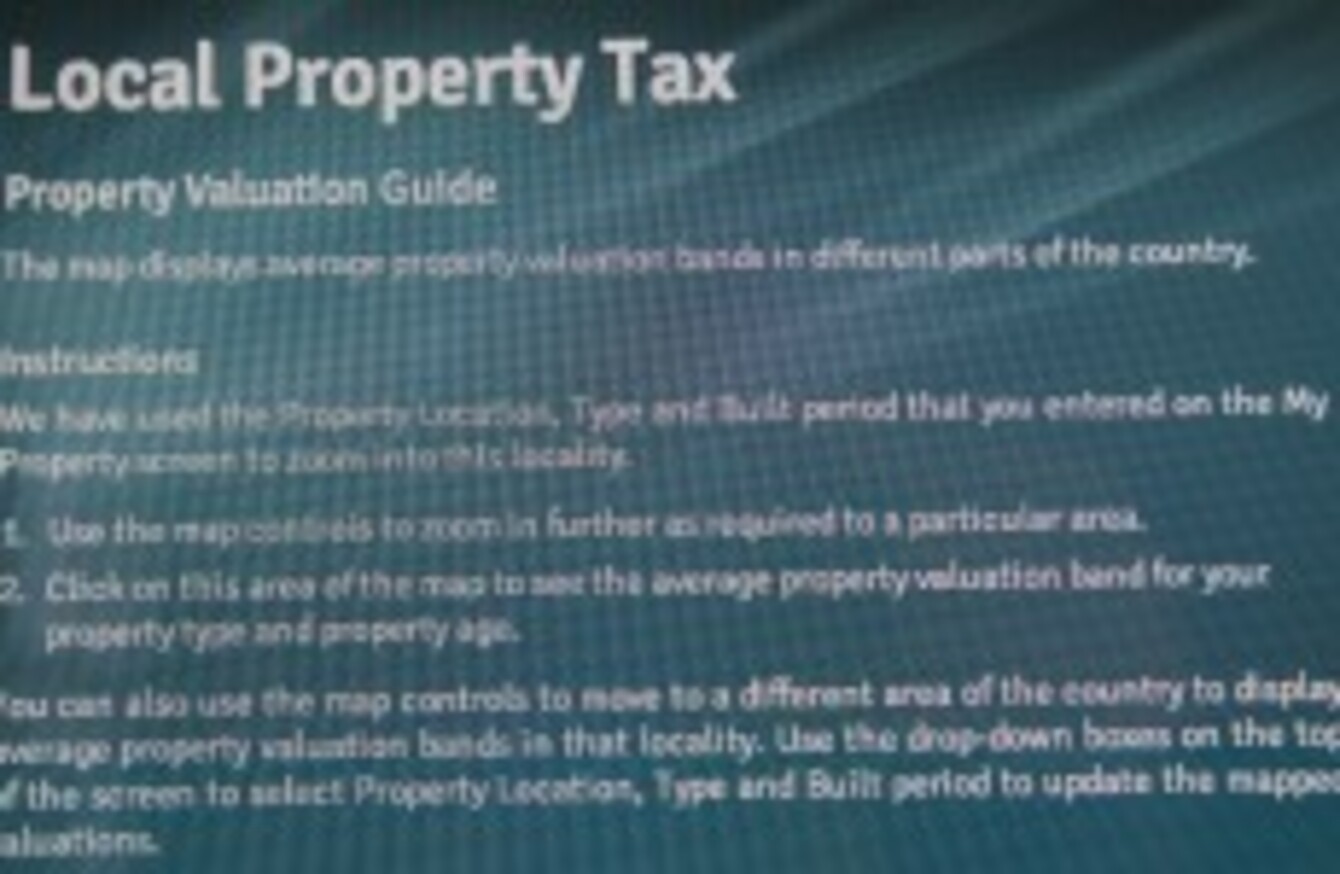 The LPT website
Image: Sam Boal/Photocall Ireland
The LPT website
Image: Sam Boal/Photocall Ireland
ESTABLISHING THE LOCAL Property Tax (LPT) saw over €8.4 million paid out to Revenue staff, the government has revealed.
Michael Noonan told the Dáil that the tax, which he called the "largest extension of the self assessment system in history",was a "significant administrative challenge" for Revenue.
In total, the administration of the tax has cost, up to the end of August this year, €21.1 million. That includes the aforementioned salaries paid to permanent and temporary staff, €7.3 million spent on IT development and €1.1 million on postage.
The outsourcing of call centre facilities cost €2.2 million, while €596,000 was spent advertising the charge. Revenue also paid €492,00 for accommodation, €399,000 on financial transactions, €209,000 on printing and €66,000 on valuation fees.
"I am advised by the Revenue Commissioners that the introduction of the Local Property Tax (LPT), which amounts to the largest extension of the self-assessment system in its history, represents a significant administrative challenge for Revenue," said Noonan, who added that the department had been awarded €25.9 million.
"The Expenditure report for 2013, which was published by the Department of Public Expenditure and Reform last December, made a provision of €25.9 million in 2013 for the implementation of LPT. The Commissioners have confirmed that the total cost incurred in setting up LPT operations to the end of August 2013 is €21.099 million."