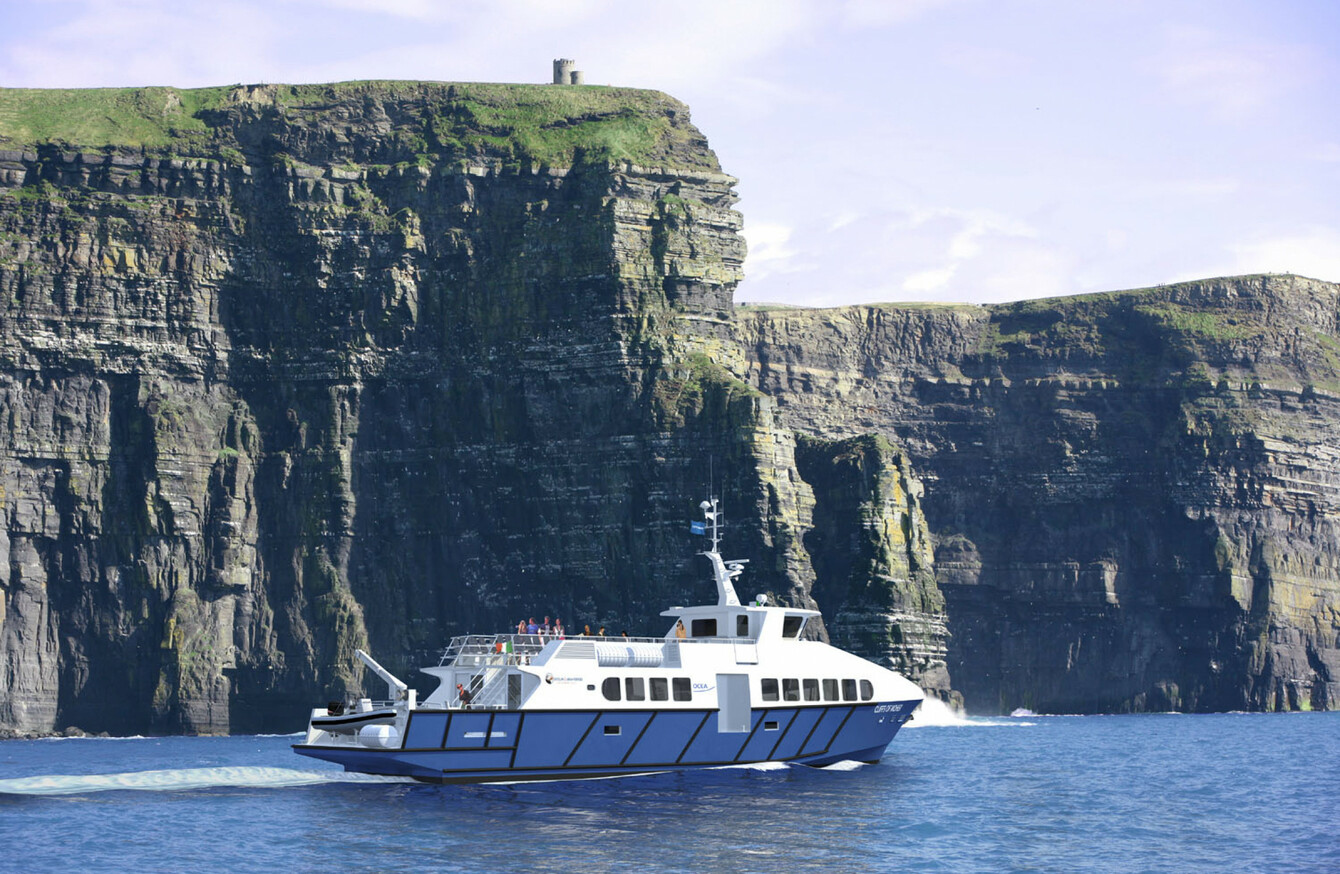 An artist's interpretation of what the new ship will look like.
An artist's interpretation of what the new ship will look like.
A 200-SEATER SHIP worth €3 million is being built in France for crossings to the Aran Islands and trips to the Cliffs of Moher.
The Garrihy family, who run the Doolin2Aran Ferries business, commissioned the 26 metre vessel from OCEA Shipbuilding in La Rochelle.
Described in a press release as a 'cruise ship', it will function as a ferry to the Aran Islands, while 'cruise' sailings to the foot of the famous Co Clare cliffs will also be scheduled – featuring multi-lingual voice and visual guides.
The company is promising a state-of-the-art and environmentally friendly experience.
"It will incorporate system built seating and air conditioning, and the most advanced computerised stability system providing quality and comfort to passengers," the press release said.
The ship also embraces the latest in terms of environmentally friendly technologies with a high-tech, on-board waste water treatment plant and TIER ii advanced low emission energy-efficient engines.
Eugene Garrihy of Doolin2Aran Ferries said:
With good visitor management and continued engagement with all tourism bodies, we are confident that the impact of this investment in the region will be very positive.
Once built, the ship will sail from La Rochelle, with stops in Brest in North West France, to Doolin in Co Clare.
It is the first ship to be built for Doolin port this decade – the last one being the Doolin Discovery in 2009, and will be the largest single private transport infrastructure investment on the Wild Atlantic Way.