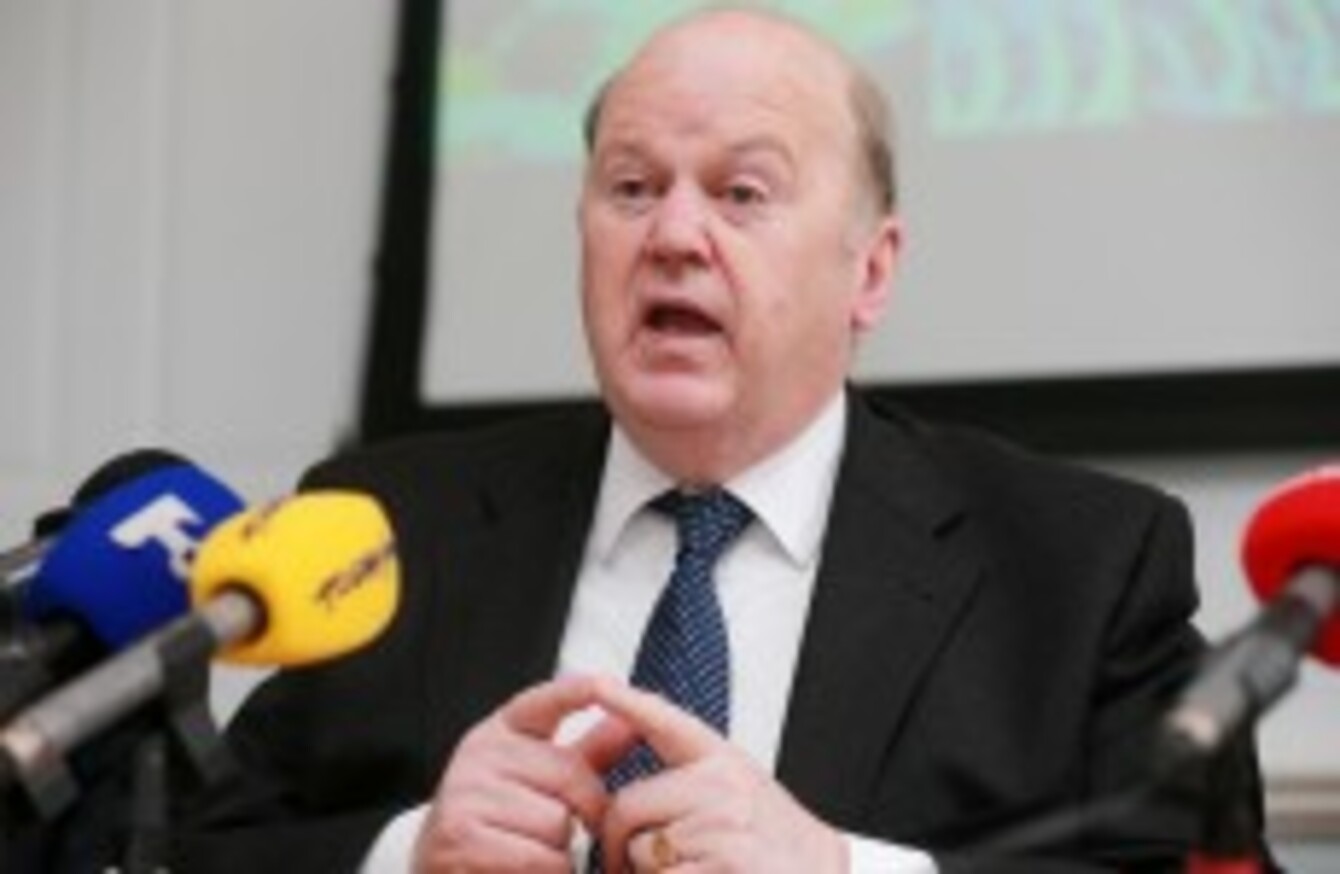 Image: Laura Hutton/Photocall Ireland
Image: Laura Hutton/Photocall Ireland
THE DEPARTMENT OF finance has released details of a €375 million plan to help struggling small and medium enterprises (SMEs).
The details of the plan are contained in a breakdown of the spend that will be allotted to the Ireland Strategic Investment Fund (ISIF), published yesterday.
The plan will particularly target an increase in equity funding for SMEs, with private sector partners Better Capital, Cardinal Capital and BlueBay also committing funds.
Cardinal Capital has already kicked off its investment activity, sinking a reported €15 million into Lily O'Briens chocolates in January.
Legislation to establish the ISIF, which has an overall war chest of €6.8 billion, was put forward by finance minister Michael Noonan yesterday.
Launching the fund, Noonan said: "The ISIF is open for business and is exploring and making investments that meet its dual mandate of investment return and economic impact."
The same legislation puts NewEra on a statutory footing and establishes a legal costs unit to advise on costs arising out of the Mahon and Moriarty tribunals.
Outside of the targeted package for SMEs, two separate $100 million funds (€73 million) will make investments in high potential tech start ups and companies that have a substantial presence or strategic interest in China.
The Silicon Valley Bank and China Investment Corporation will partner the government on these funds.