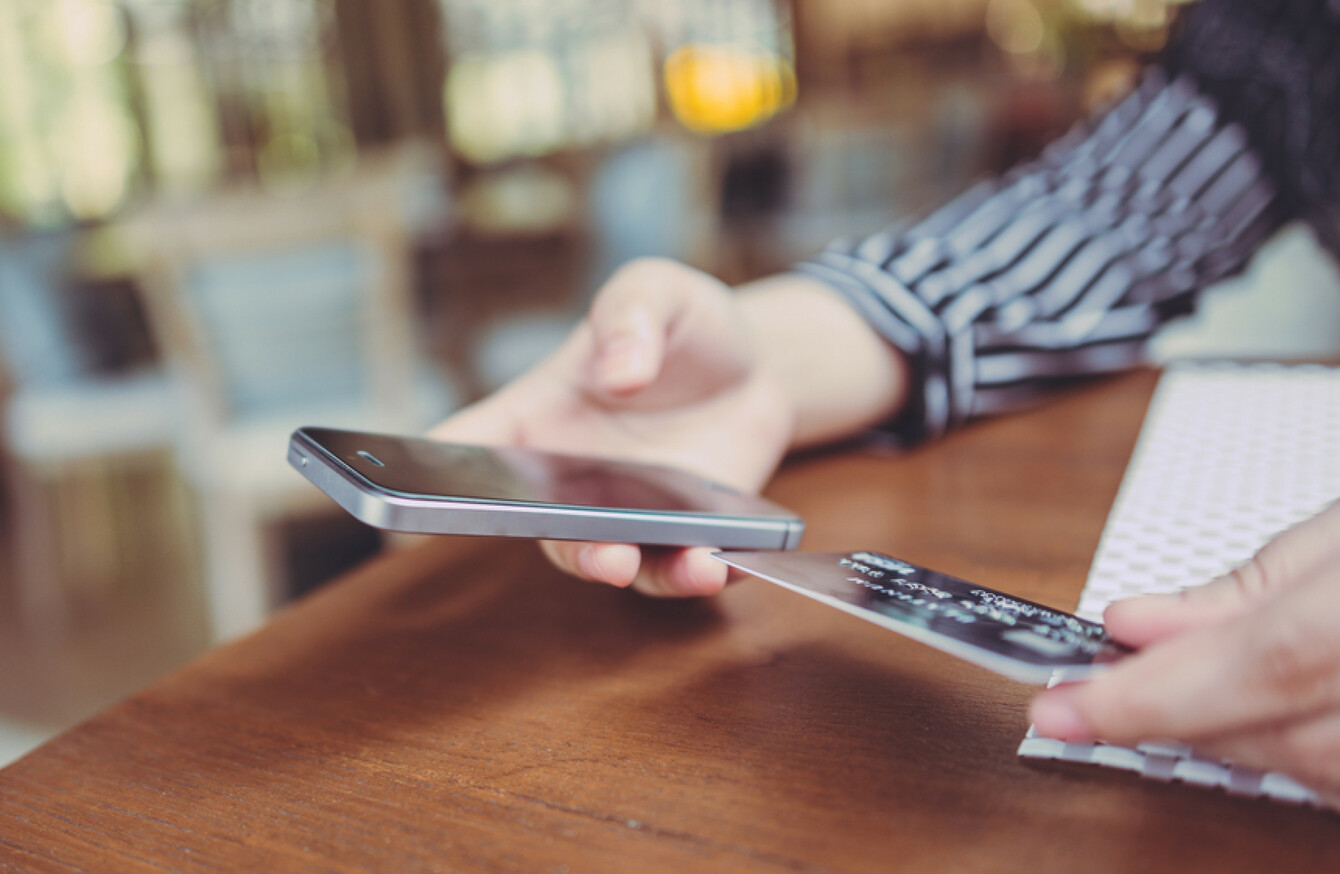 Image: Shutterstock/Aris Suwanmalee
Image: Shutterstock/Aris Suwanmalee
THERE ARE OVER 5 million debit cards in Ireland as of June this year – but around 685,000 of these are not in active use, according to the Central Bank's Credit and Debit Card statistics.
The total monthly value of new card transactions increased by 6% for the year to €5.8 billion this June. The total value of debit card transactions, including ATM transactions, were 5.4 times the value of credit-card expenditure.
Debit card transactions at the point of sale (ie, at shops, restaurants, etc) in June 2018 equated to €3.1 billion, an increase of 8% on the same month in 2017.
Credit card spending also increased year-on-year in June – rising by €13.5 million. Growth in debit card retail spending increased by €253 million (or 18%) on an annual basis in June.
In contrast, credit card expenditure rose at a notably slower pace than debit cards in June 2018, increasing by 2% on a year-on-year basis. Spending in the retail, services and social sectors rose by circa 5% on the year.
Overview
Total e-commerce expenditure continued to grow on an annual basis in June, rising by 13% to just over €1.4 billion. Of this, €1 billion and €412 million is attributable to debit cards and credit cards respectively. As a share of total new transactions, e-commerce expenditure has fallen from a peak of 29% in January 2018 to 25% in June.
E-commerce now accounts for 21% of all debit card expenditure and 45% of all credit card purchases.
In total, 77% of credit card spending was split between the retail (39%) and services (38%) sectors in June 2018. In comparison, expenditure in the retail sector accounted for over half (53%) of all debit card 'point of service' spending.
Credit and debit card expenditure outside Ireland (when the physical card is present) provides an indication of spending abroad by Irish tourists.
Significant seasonal effect can be seen in the data, particularly for debit cards, with higher expenditures outside Ireland recorded in the summer months compared to the winter months.