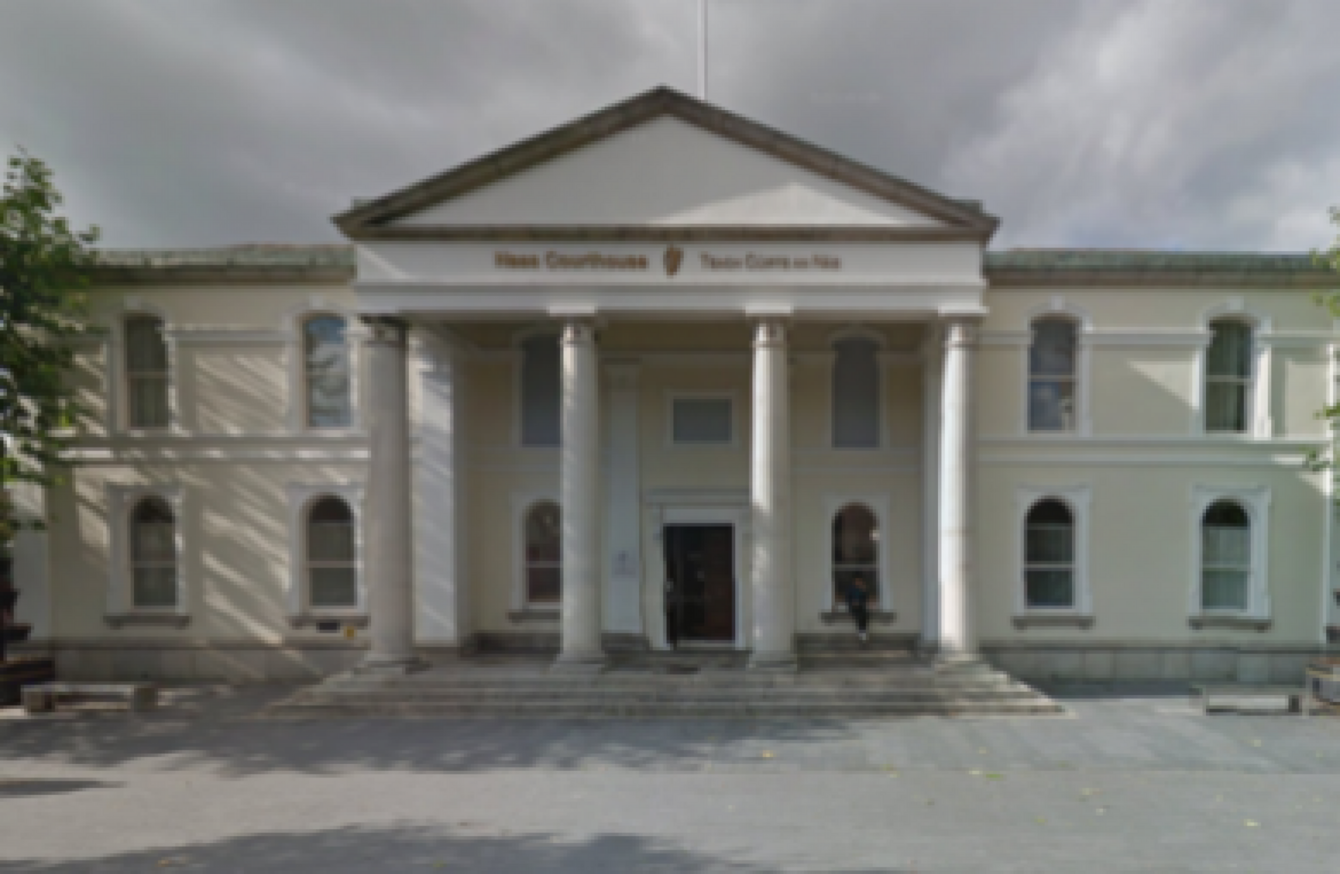 Naas Courthouse
Image: Google Streetview
Naas Courthouse
Image: Google Streetview
A CORK MAN who has one of the largest rap sheets in Irish criminal history claims he has never been offered rehab.
Anthony O'Sullivan (30), Araglen Court, DeansRock Estate, Togher is charged with being intoxicated while driving, speeding and having no insurance or licence at Newhall, Naas, on 20 December 2016.
At Naas District Court on Thursday, Judge Desmond Zaidan confirmed it was the most previous convictions that he has ever dealt with in his 30 years in business, with long-established solicitors agreeing with him.
He said: "This must be the highest record in Irish criminal history."
O'Sullivan – who appeared by order of bench warrant – is charged with driving at high-speed on the M7 motorway, having cannabis in his system while driving and not having insurance.
Garda inspector Mel Smyth outlined how O'Sullivan was driving at a 'very high-speed' of 160km/hr in a 120km/hr zone.
The court heard how O'Sullivan overtook a car in the fast lane while road conditions were 'very wet' with 'poor visibility'.
Smyth said: "He squeezed past the patrol car, there was no space."
Evidence was given that O'Sullivan drove on for about two kilometres while being followed by blue sirens.
Smyth told the court the accused's past convictions include eight for dangerous driving, 81 for no insurance, 132 for driving licence related matters, five for giving a false name and address, six for being drunk and driving, 15 for the unauthorised taking of a car, seven for driving while disqualified, six for burglary, seven for criminal damage, one for theft, 12 related to the Misuse of Drugs Act and seven for public order, as well as others for minor road traffic offences.
The latest drink-driving offences led to him being disqualified from driving for five years at Cork Circuit Court on 19 May 2015.
The court heard how O'Sullivan obtained his first conviction at the age of 15 for driving with no licence or insurance.
Judge Zaidan asked the accused, "Why do you behave like this all the time?"
O'Sullivan said he was sent to an auto apprenticeship school when he was 13 years of age and developed an addiction to cars.
He added that he is awaiting rehab for drug addiction. He claims he has never been treated by a psychologist.
I have a drugs problem. I have never been referred anywhere.
Defence solicitor Timmy Kennelly described his client as 'very polite and forthright'. He requested O'Sullivan be allowed enter a restorative justice programme.
Judge Zaidan ordered that the accused get a detailed probation report and see a psychologist while being remanded in custody to appear at Naas District Court on 6 April for sentencing.
Comments have been closed as proceedings are ongoing.