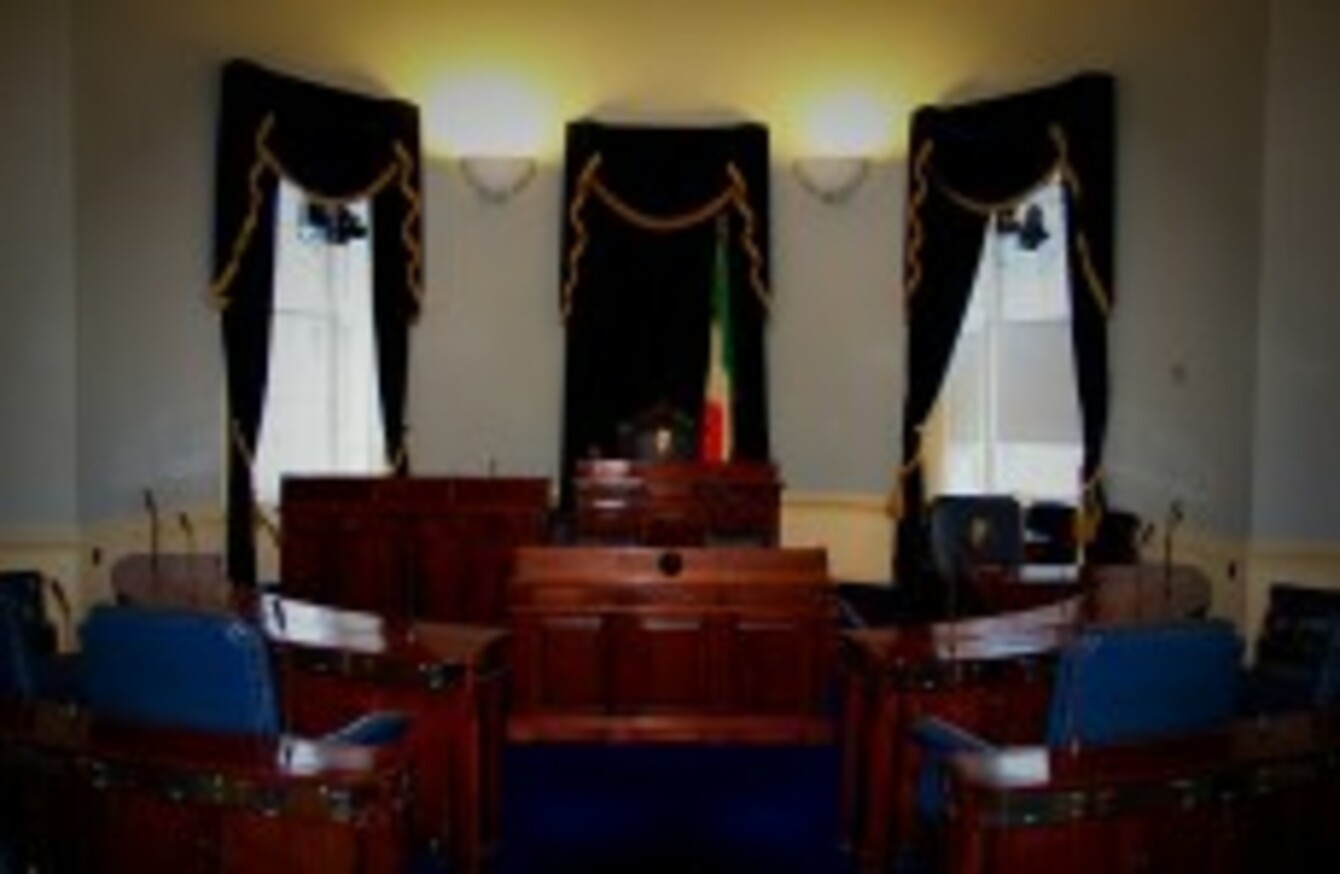 The Seanad Chamber
Image: Wikimedia Commons via Wikipedia
The Seanad Chamber
Image: Wikimedia Commons via Wikipedia
SUPPORT FOR ABOLISHING the Seanad is down according to a new Paddy Power/RedC poll.
Just under half, 49 per cent, of decided voters said that they would support the abolition of the Seanad, down 3 per cent on the last poll in June.
The numbers of voters who would vote to save the Seanad has climbed 2 per cent, with 36 per cent now supporting the retention of the Seanad. That leaves a considerable amount of undecided voters, 15 per cent.
Removing those who are undecided gives support to abolishing the Seanad a 16-point lead with 58 per cent in support and 42 per cent against. The number of undecided voters is in decline, but decided voters are more likely to vote.
The poll also shows strong support for abolition in both Connacht and Ulster, with 67 percent of likely voters in those regions supporting abolition, but in the capital voters are split right down the middle.
Supporters of both Sinn Féin and Fine Gael are also most likely to vote in favour of scrapping the Seanad, with 67 per cent of Sinn Féin voters and 63 per cent of Fine Gael voters likely to vote to abolish.