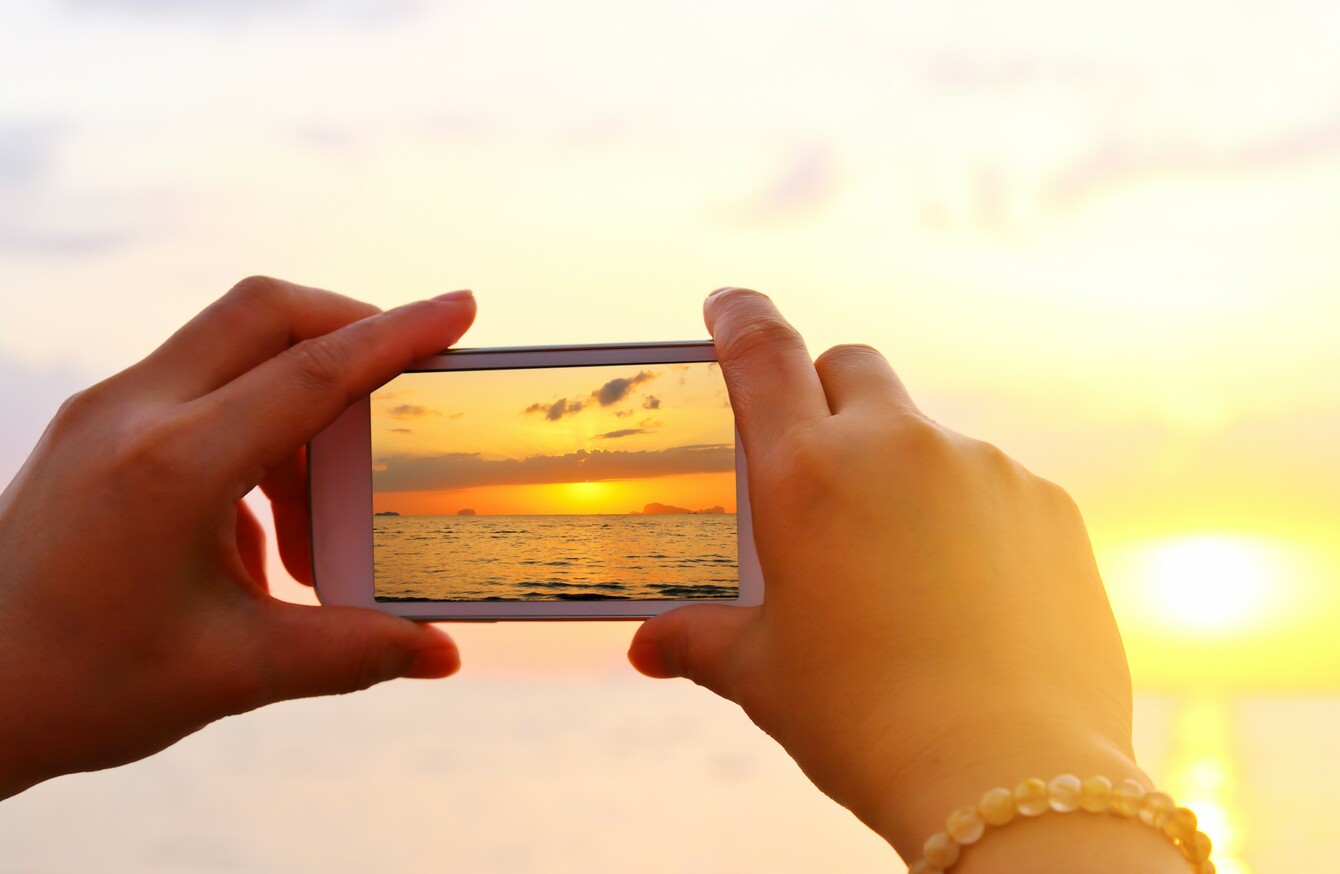 Image: Shutterstock/mapichai
Image: Shutterstock/mapichai
EACH WEEK, WE highlight five apps that are worth downloading for your smartphone and tablet. There are a lot of apps released on a daily basis, but not all of them are worth paying attention to.
This week features photo ideas, public WiFi and 3D geometric shapes.
Wiffinity
For: iOS, Android
Cost: Free
- Relying solely on mobile data can be testing for some, especially if their data allowance isn't that great. Which is why many of us rely on WiFi when we can.
- If you're looking for a nearby public connection, Wiffinity helps you out with that by highlighting WiFi spots in your area.
- If you come across a public WiFi connection that isn't included, you can share that too. Just be careful that when you log in to it, you're not connected to your home or work WiFi as it will ask you if you want to share it or not.
- All the WiFi spots are password-only ones to keep it safe and you don't need to sign in to use them.
- Handy for when you're in a city or traveling abroad and don't want to rely on your own data or incur roaming charges.
OKDOTHIS
For: iOS, Android
Cost: Free
- Like taking photos but stuck for ideas? You could take some selfies or maybe some photos of your food but what about something different.
- OKDOTHIS throws up a number of suggestions and ideas for photographs each day and shows you photos from other users.
- On top of the suggested daily photo, you can delve into specific topics. Some of the suggestions can be broad or specific, and you can create your own too if you want.
- It also doubles up as a social network too with people you can follow although you don't really need to.
- If you want to do something different with your photos, this is a good place for ideas.
Camera MX
For: Android
Cost: Free
- You probably remember when the iPhone 6s and 6s Plus were released, one of the new features was Live Photos, photos that record a short clip just before it was snapped, and let you pick the best one.
- There are iOS apps that bring it to older iPhones and now there's one that brings it to Android devices.
- Camera MX has been around for a bit but it's recently added Live Shot which is effectively the same thing. You can adjust the length of the shot itself and look through each individual frame.
- It's not as intuitive as Live Photos on iOS but the amount of editing and customisation you can do more than makes up for it. Also, all Live Shots are saved as MP4 files so they're easy to send.
- For those who would like to play around with photo options.
Source: MAGIX/YouTube
Everalbum
For: Android
Cost: Free
- As far as photo storage apps go, Google Photos is one of the best out there but what if you don't trust the search engine giant?
- If that's the case, an app like Everalbum might be more up your alley.
#Open journalism No news is bad news Support The Journal

Your contributions will help us continue to deliver the stories that are important to you

Support us now
- Not only does it offer unlimited storage, but it will also free up space on your phone as well so you're not stuck if you want to take more photos.
- You can also share albums and photos privately with friends through links and import photos and videos from other places like Facebook and Instagram.
- A great alternative to Google Photos.
_Prism
For: iOS
Cost: €2.99
- Like mind-bending puzzlers like those in The Room 3 but with a little more scope? Here's another one to add to your list.
- In _Prism, you're presented with shapes, each one has a number of blobs that you need to drag around and match with its corresponding circle. It's a bit abstract but it makes sense when you get into it.
- The game does a good job into easing you into the concept where the game requires you to rotate, adjust and change shapes and lines so you can complete the level. It makes great use of touch controls with rotation and movement a breeze.
- If anything, it does get a bit daunting. Most of the time, you're left to your own devices but the game gradually introduces new elements so you're not left confused as to what to do.
- Yet despite that, it's a great puzzle game full of puzzles that will make you blurt out 'ahhh' once you solved them.

Source: Clint Siu/Vimeo