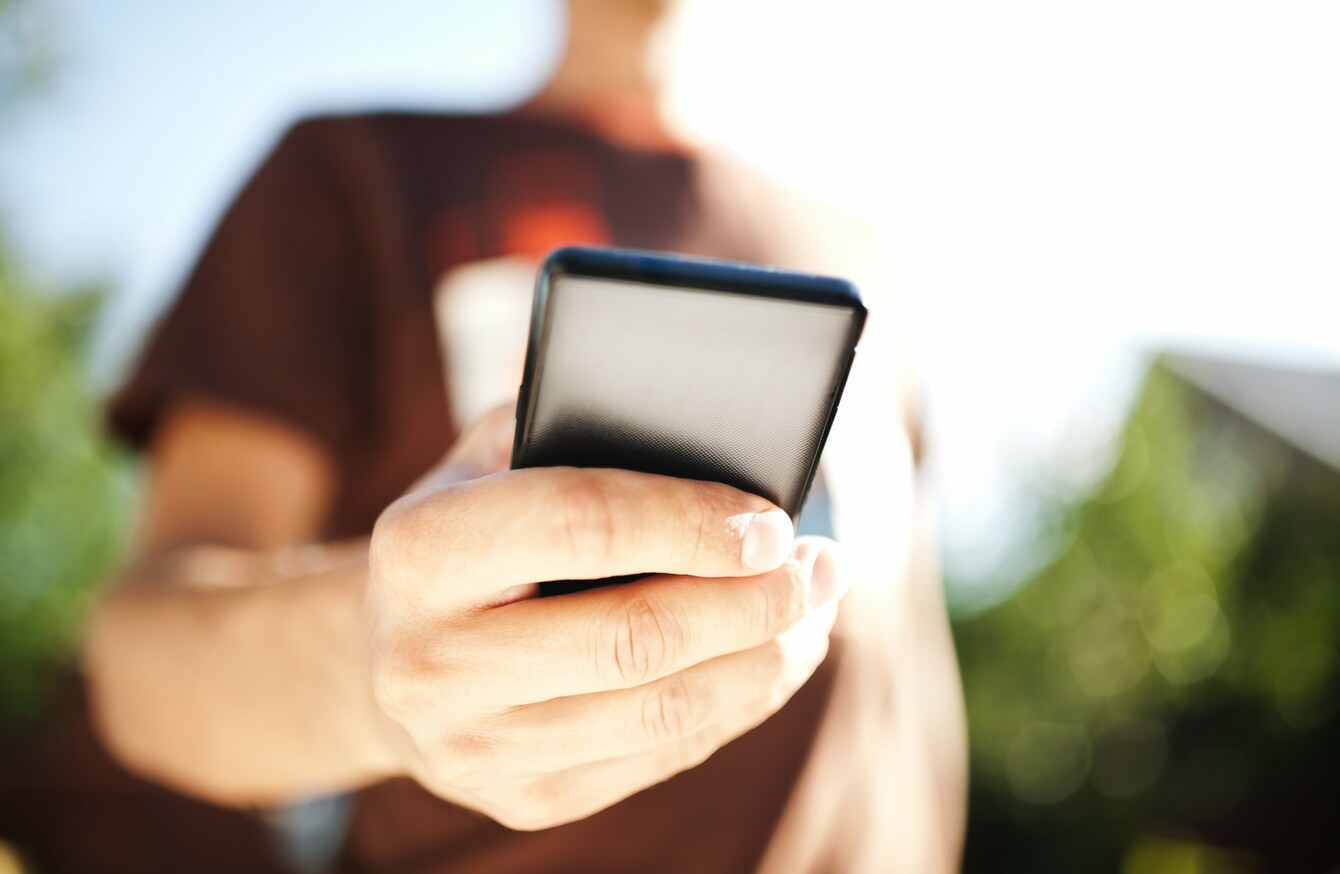 Image: Shutterstock/Kostenko Maxim
Image: Shutterstock/Kostenko Maxim
EACH WEEK, WE highlight five apps that are worth downloading for your smartphone and tablet. There are a lot of apps released on a daily basis, but not all of them are worth paying attention to.
This week features counting, completing tasks through cards and a master swordsman's journey.
Tapete
For: Android
Cost: Free
- Would you like to shake up your background image a little but don't want to spend your time searching for ideas? How about ones you can create randomly and choose?
- Tapete offers some ideas for background images using geometric shapes, colours and other symbols.
- You can decide what you want first before you hit the generate button and if you don't like it, you can keep tapping until you get something you're happy with.
- You're not going to create works of art but instead you'll get some bright and cheerful backgrounds instead. Navigation is also simple as well so you're not left confused.
- For those who want a quick and colourful change to their phone's background.
Source: Malte Peters/YouTube
Doo
For: iOS
Cost: €4.99
- Ok so paying a fiver for an app based around reminders would probably make you roll your eyes but bear with us here.
- Doo is all about cards, think similar to Google Now and you get the idea, and making sure you get your tasks done.
- Once you've added in your tasks, telling it you've completed them is done through swipes. If you swipe down, you can snooze a task but if a task is too big, it will offer ways to break it down into smaller, more manageable chunks.
- It's pretty simple to use and the style does make things more approachable. It's easy to set up and flick through tasks when you need to.
- If you're in dire need of an app to help you get things done, this may be worth a shot.
Source: Michael Ciarlo/YouTube
Countism
For: iOS, Android
Cost: €0.99
- An app based around tracking and counting everything manually can be useful, especially if it doesn't fall into a neat category.
- Countism lets you, well, count anything you want and develop graphs around it.
- The interface is pretty standard although you don't need anything fancy in this case. It doesn't need to be anything else since it's focused on one thing.
- If you need it, you can do negative counting and export it to CSV if you want to throw it onto a spreadsheet.
- For those who have a number of different things to keep track of and are trying to develop new habits.
Rewind: Reverse Voice Recorder
For: Android
Cost: Free
- Maybe you come up with ideas regularly but forget to write them down. If that's the case, how about an app that's listening out for what you say (in a good way).
- Rewind passively records you and your surroundings by running in the background continuously.
#Open journalism No news is bad news Support The Journal

Your contributions will help us continue to deliver the stories that are important to you

Support us now
- When you have a segment that you want to save, you can do so by going into the app or by widget.
- The only thing to keep in mind is this is an app that relies heavily on RAM, the recording is saved on it, and battery so if you're low on either, you may have problems.
- Handy for those who aren't able to jot down notes on the fly.
The Swords
For: iOS
Cost: €2.99
- Remember Fruit Ninja? Imagine that with a more serious setting and more purpose behind your swipes you have The Swords.
- You play the role of a master swordsman who has flashbacks of memories. It's everything but a mindless swiping game though.
- Instead of you swiping to slice enemies, you must deal with representations of opponents. One will see you tracing calligraphy, another sees you swiping blades before the hit the edge of the screen and one has you tracing a path through gates.
- The different tasks keeps things fresh and the art style, using traditional Japanese art, means it's easy on the eye.
- A bit short, but the difficulty means you won't blast through this quickly.
Source: Lee-Kuo Chen/YouTube