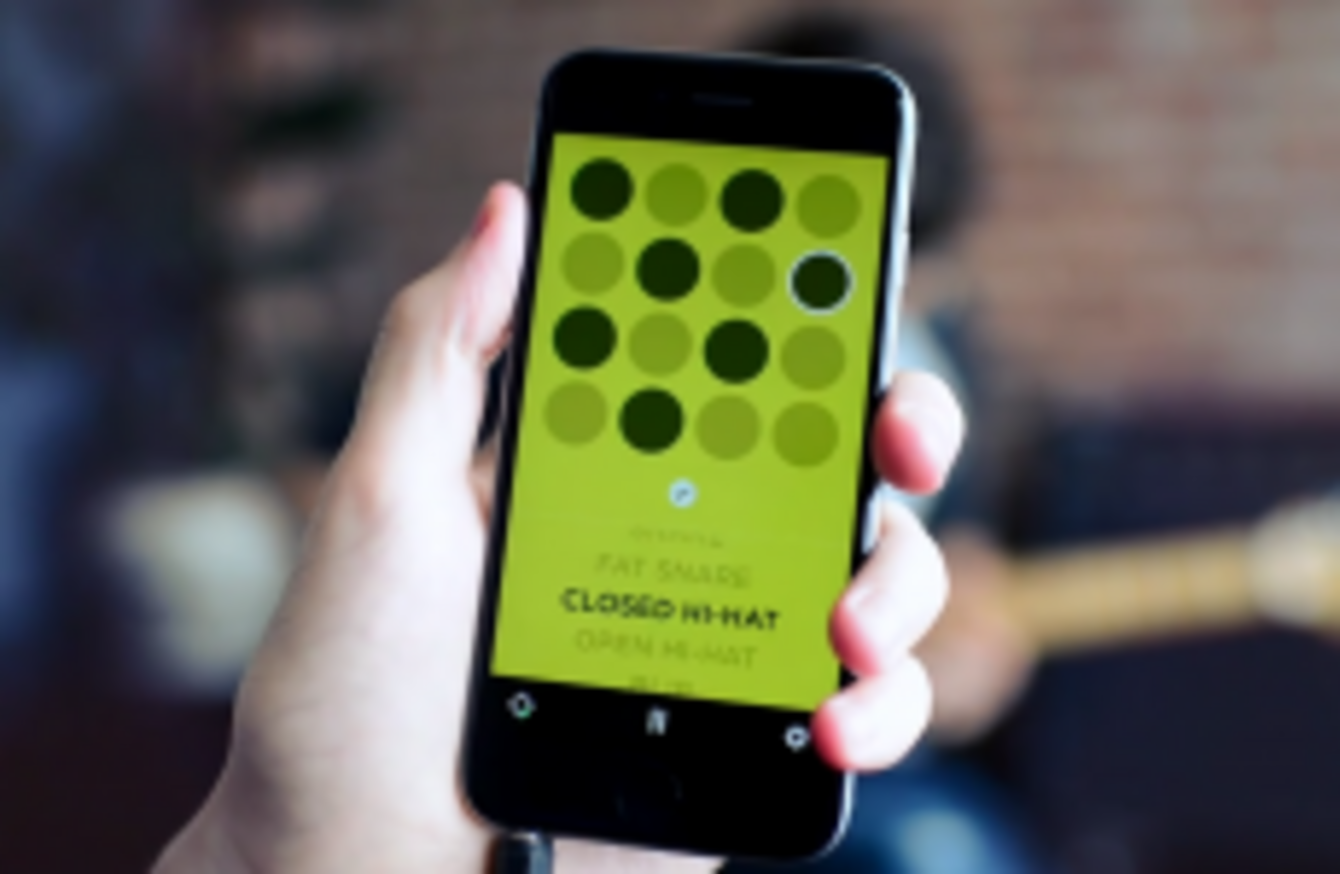 Image: Elepath/Vimeo
Image: Elepath/Vimeo
EACH WEEK, WE highlight five apps that are worth downloading for your smartphone and tablet. There are a lot of apps released on a daily basis, but not all of them are worth paying attention to.
This week includes your own portable drum machine, an accessible cookbook and a way to prove you have the best Android phone of them all.
Keezy Drummer
For: iOS
Cost: Free
- You want a programmable drum machine you say? Well, you've got one right here.
- To be honest, that's all the app is really, it's a fun drum set that you won't need any time to learn or get used to.
-  For a drum set, there are a lot of customisation options. 12 percussion sounds, tempo adjustment and choosing where to place each beat is simple.
-  The fun part is you can have it playing in the background when you leave the app, meaning you can combine your beats with any song (provided you're creative enough).
- Because who doesn't want a drum machine app on their phone?

Source: Elepath, Inc./Vimeo
Quicky
For: Windows Phone
Cost: €0.99
- Windows Phone 8.1 brought with it a lot of much needed improvement, best one being the action centre.
- If you feel it could do with a little extra functionality, it's worth giving Quicky a trial.
- It allows you to open up apps directly from the action centre, just making the process switching from one app to another slightly faster.
- While there are a few pre-set shortcuts, you can create your own shortcut if you want (thankfully, it helps you out by providing the code needed to launch an app).
- If you find yourself jumping in between certain apps regularly, it's a handy app to try out.
PCMark for Android Benchmark
For: Android
Cost: Free
- PCMark is for those who really want to know just how good their smartphone or tablet is.
- It benchmarks the performance and battery life of your device and compare it to other rivals.
- These tests are based on real-world tasks and everyday uses so you get a more realistic idea of just how fast/powerful your device is.
- Just be warned though, the app is 23MB, but the Work benchmark requires an extra 430MB, just so you know (The makers expect to add more benchmark tests over time).
- For those who really want to show off just how good their phone is.
Zombie Catchers
For: iOS
Cost: Free
#Open journalism No news is bad news Support The Journal

Your contributions will help us continue to deliver the stories that are important to you

Support us now
- We're fans of any game that comes up with a bizarre or original premise and Zombie Catchers has that in spades.
- You take control of an alien who hunts zombies, so far so predictable, but the difference is the zombies you capture are juiced and sold off to customers as drinks (well, we did warn you it was bizarre).
- You hunt zombies with a variety of gadgets, starting off with just a harpoon and balloons, but later you get access to jetpacks and tranquilizers to help capture the more tricky zombies.
- There's enough variation between the different zombies in how they behave, and it presents enough of a challenge to prevent you from getting bored too quickly.
- A quirky, and bizarre game that's more fun than it should be.
Source: ArcadeGo.com/YouTube
Yummly
For: iOS, Android
Cost: Free
- For some people, cooking is incredibly hard, and finding the inspiration to make new recipes is even harder.
- Yummly wants to be the app that will do just that and while it takes a short bit of time to get used to, it does the job well.
- The first thing you'll notice is that it's a beautiful app. Lots of visuals, clever search features and easy to follow guides certainly helps matters.
- If you want to go a little bit deeper, you can filter recipes through calories, carbs, fat and cholesterol.
- If you want to give your cookery skills a little more variety, look no further.