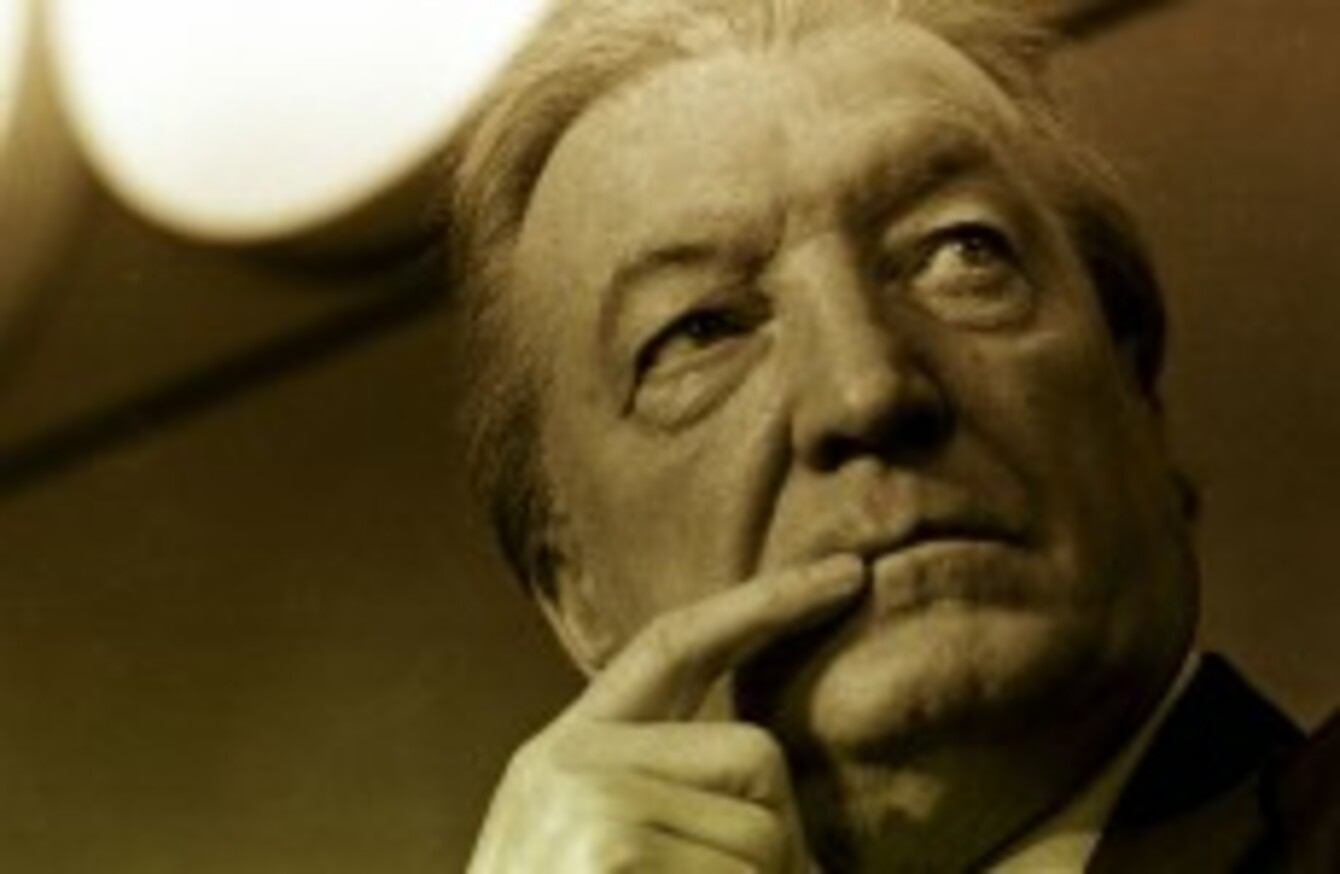 Image: Photocall Ireland
Image: Photocall Ireland
CHARLES J HAUGHEY, for better or worse one of Ireland's most high-profile taoisigh, was leader of Ireland until June 1981 (and back in again the following March for another nine months). Newly-opened State papers have shown what was occupying him in that year:
He didn't want the Germans to think Ireland was neutral – he told West German chancellor Helmut Schmidt that Ireland was not necessarily neutral either politically or ideologically and that the country would consider taking on a military defence role in Europe if necessary.
He had another 'chat' with Helmut Schmidt in 1981 over a legal case between the Irish Export Board and a German company which used a blue shamrock on its products. The German company, Meggle Milchindustrie, won its case in German court and astonishingly, the Irish Export Board was not allowed to use the shamrock on its products into Germany. The ruling was overturned four years later.
He didn't want the Ireland rugby team to go on its tour of South Africa while that country still practiced apartheid in its society. The Irish Rugby Football Union denied his appeal and played seven games in the state.
He wasn't in any hurry to meet new US president Ronald Reagan – he told officials that he would be satisfied to meet him at some point but didn't want to join "a queue" of world leaders to do so.
He was worried Ireland would look like a skinflint if it didn't host a big State reception at Dublin Castle to celebrate the country hosting the Eurovision in 1981. So it went ahead – and 800 people were invited to the party.
Haughey called a general election in June 1981, but Fianna Fáil failed to win a majority of seats in the Dáil and a Fine Gael-Labour coalition came to power. That coalition fell the following January after the Garrett FitzGerald-led government tried to introduce VAT on children's shoes. Haughey survived a leadership threat from Des O'Malley and was back as Taoiseach in March 1982, his party supplemented in government by independents Tony Gregory and Neil Blaney and three Workers' Party TDs. His 1982 government lost its election that November.