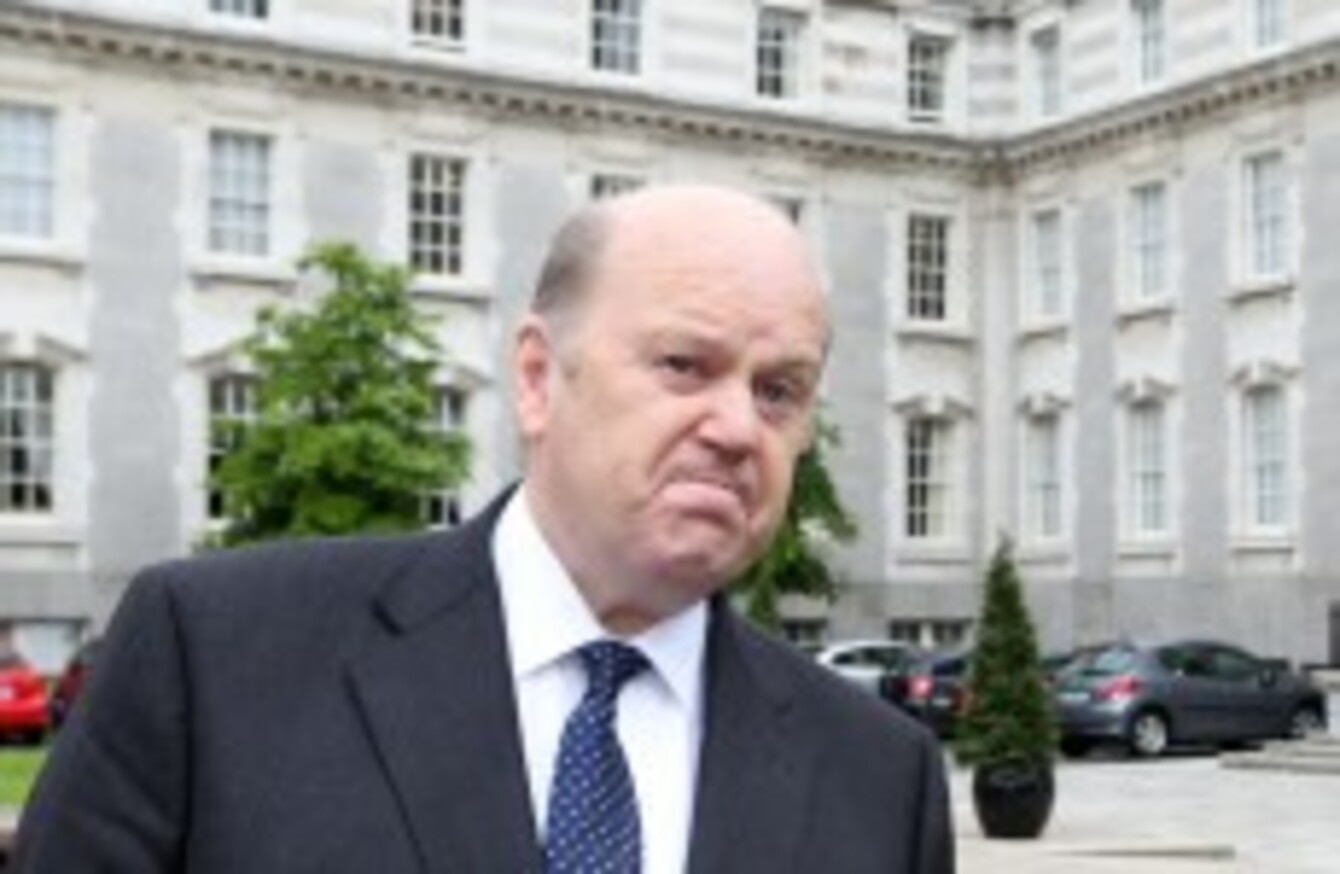 Image: Sam Boal/Photocall Ireland
Image: Sam Boal/Photocall Ireland
ASSET MANAGER INVESTEC has said that positive trends in the economy mean the Government need only cut €500 million in the October budget – even if the economy suffers "unexpected shocks".
Releasing its Irish Economy Monitor this morning, Investec chief economist for Ireland Philip O'Sullivan said:
"Our view is that an incremental €500 million of fiscal consolidation measures are required in order to meet next year's target of a deficit of less than 3% of GDP."
End to austerity?
He said that this years spending cuts should be the last in a series of hairshirt budgets stretching back six years, thanks to strong performances in the public accounts so far this year.
These dynamics are producing a strong tailwind as we head towards October's Budget, which will represent the final act in a series of measures which began in July 2008 to restore the public finances to good order.
O'Sullivan pointed to strong 2014 performance in the three main Irish Purchasing Manager's Indexes, as well as encouraging signs of sustained progress in the Labour market, where the rate of 11.5% is finally in line with the European average.
Investec said that the Irish consumer has made a "meaningful comeback", and is finally shelling out for long-avoided 'big ticket' items such as cars and furniture.
Figures from the Department of Finance which show tax revenues at +6.4% for the year and 2.5% ahead of target have further brightened the mood of Investec number crunchers.
Risks
However, there is a risk of significant threats posed to the recovery by several legacy issues from the unprecedented economic collapse, they warned.
"While most indicators of the health of the economy are pointing in the right direction, we are not oblivious to the tail of issues that remain from the downturn, such as the need for further delveraging in some areas and the worrisome issue of long-term unemployment."
O'Sullivan pointed out that 46.6% of people on the live register have been on it for more than one year.