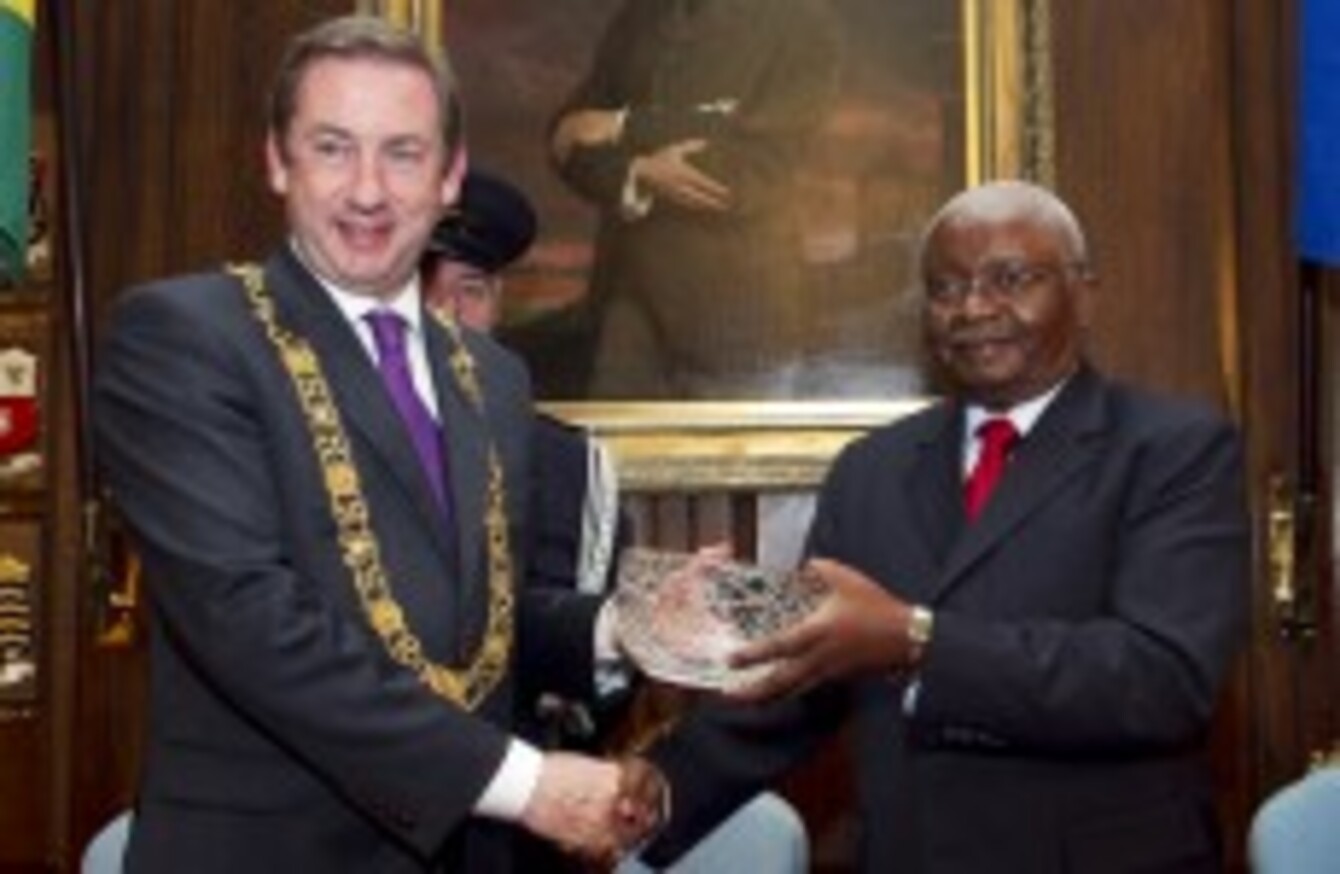 Oisin Quinn and Armando Emílio Guebuza.
Image: Colm Mahady Fennell Photography
Oisin Quinn and Armando Emílio Guebuza.
Image: Colm Mahady Fennell Photography
JUST THREE OF Dublin City's 63 councillors showed up to a civic reception for the President of Mozambique yesterday, TheJournal.ie has learned.
The event was held in Dublin's Mansion House yesterday morning and featured speeches by both outgoing Dublin Lord Mayor Oisín Quinn and Mozambique leader Armando Emílio Guebuza.
All of the city's newly-elected councillors, 63 in total, were invited to the reception and were even handed physical tickets for the event last week.
However, just three Fine Gael's Paddy McCartan and Kate O'Connell and independent Ruairi McGinley – showed up.
The poor attendance is being put down to timing by many councillors.
Coming just 13 days after the local elections and a day before the council AGM, the reception was seen as somewhat of a distraction for many councillors, many of whom work full-time jobs.
Some suggested that the time of day, coming at 10am, also played a part in the poor attendance.
Lord Mayor Oisín Quinn, who was overseeing reception as first citizen, said that the attendance wasn't noted by the President and that the event went off "very smoothly".
"The room was set up so as not to make it noticeable.
"My office would have noticed the RSVP rate all week, so it wasn't like it was laid out with 100 seats for three councillors."
Quinn says that himself and President Guebuza had a meeting of about 20 minutes, with the President particularly interested in how Ireland has developed since gaining independence.