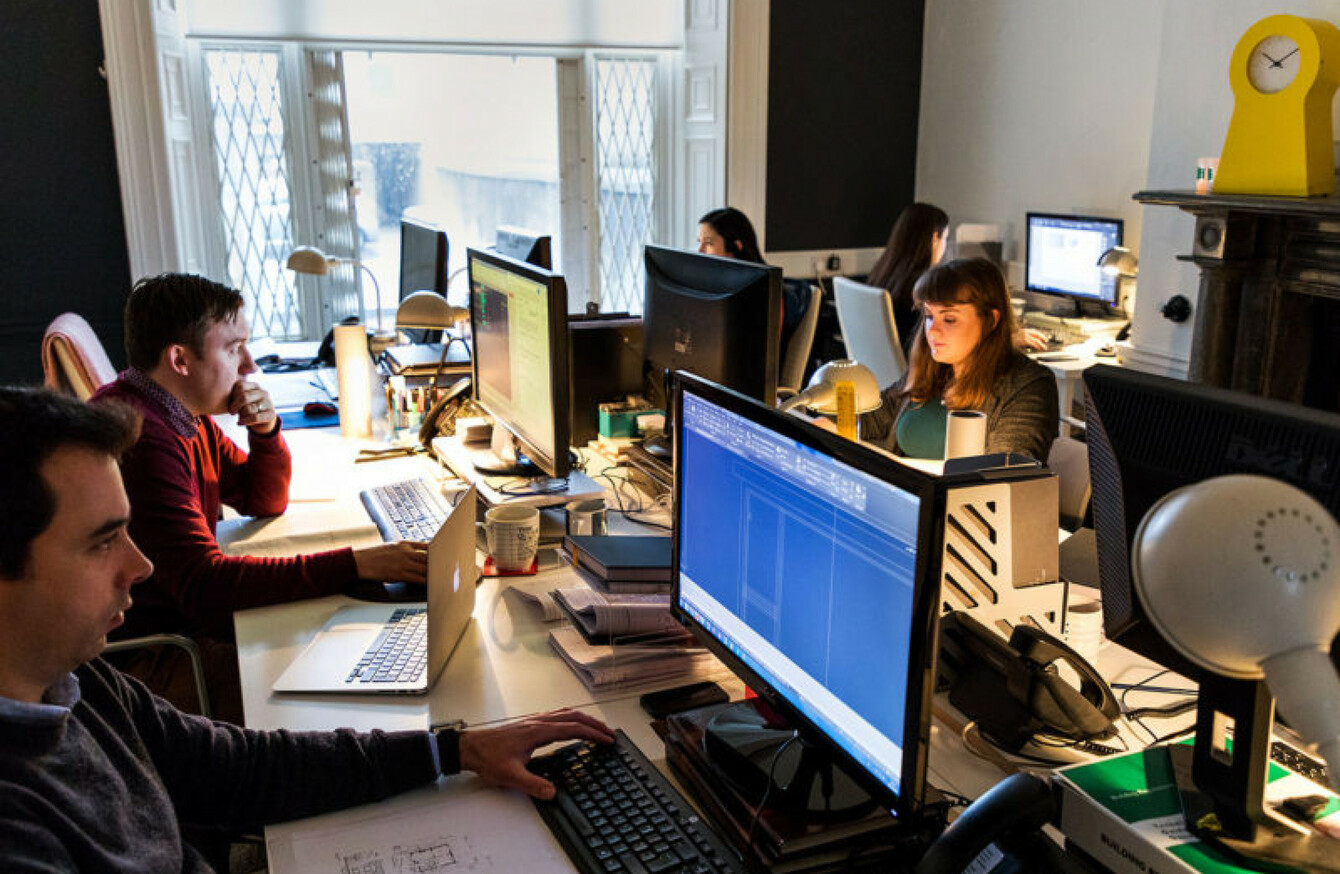 Image: Optimise Design
Image: Optimise Design
DENISE O'CONNOR RETURNED from London to her native Dublin in 2007, following the birth of her first child.
At a time when the economy was in freefall, and the property industry in Ireland was tenuous at best, Denise bravely decided to set up her own architecture and design firm, Optimise Design.
"The firm that I worked for in London combined both architecture and design. I thought I'd died and gone to heaven. It was the first real opportunity I'd had to finish out a project from designing the space to selecting the furniture," Denise says.
"Surprisingly, it's not something you see a lot of. Throughout the world, architecture and design tend to be treated as quite separate disciplines."
Denise describes her business as a design-led firm. She's one of the few residential architects in the country who seamlessly manages projects from beginning to end, from building conceptualisation to furniture design and paint selection.
"A building designed without the overall end look and feel in mind is just a shell – and people don't want to live in shells; they want to live in homes," she says.
Denise tells TheJournal.ie about seven aspects of her job that people often find surprising.
1. Design has a huge impact on people's lives
We spend a lot of time in our homes, so how they are designed has a profound impact on how we behave and how we feel. I've seen first-hand the transformative effects redesigning a home can have on people.
For example, creating a playroom or play area for children can help a couple reclaim their space, giving them room to enjoy each other's company in an 'adults only' area of the home in the evenings and, ultimately, improve their relationship.
2. Architecture and interior design are often seen as mutually exclusive – but they shouldn't be
This idea of architects designing interiors isn't new. Historically, architects did everything. In the 1700s, the Scottish neoclassical architect Robert Adam was also an interiors and furniture designer.
He was a main force in the development of a unified style that extended beyond architecture and interiors to include both the fixed and moveable objects in a room. He incorporated design ideas from ancient Greece and Rome into his forms and decoration.
Architecture shouldn't stop bluntly with the design of the building. It should permeate all aspects from the interiors to the components that fill it. Ultimately the design of buildings is about the people who occupy them. So when designing them, we need to consider all of the elements that will affect their environment.
3. Architects need to be half-artist, half-engineer
Architects need to have the ability to work across the full spectrum of disciplines between creativity and technical skill. However, with many architects, and because of how architecture and design are treated as separate disciplines in Ireland, one or other of these preferences in generally in ascendency.
Some having a very strong feel for the design and use of the building while others might be better at ensuring the building meets certain regulatory requirements such as thermal performance and fire safety. The best architects, however, can tap into both their artistic and technical sides, vacillating between the two as necessary.
There can be a stereotype of architects as quite austere individuals whose only concern is designing cutting-edge exteriors. This isn't always the case; some of the best architects I know are more concerned with understanding how their clients will use the space as they are with creating a building that might win awards for innovation.
4. Specialisation is important
You can't be all things to all people all the time. Despite needing to have the ability to look at the bigger picture, I've learned, through experience, that specialisation is what makes you an expert in your field.
When I started out in the UK, I worked on residential, healthcare and office schemes. After trying various disciplines, I realised that I love creating homes for people, so I decided residential architecture and design was the route I wanted to go down.
For others, it might be designing public spaces or office buildings that promote high-efficiency and employee wellbeing. Choose an area you're passionate about and become the best in your field at it.
5. Interpersonal ability is just as important as technical and creative skill
Liaising with your clients and understanding their needs is something that takes strong interpersonal skills. Your clients are putting one of the most important things in their lives – their home – in your hands so it's imperative to establish a good relationship at an early stage.
You need to be able to learn their style of communicating and their 'tells': Do they communicate their opinions in a direct manner or is a more inquisitive approach required? Do you need to learn their 'tells' and encourage participation, or is active listening and diplomatic discussion needed?
6. Your team is your backbone
Looking again at misconceptions, there's also the idea that it's a bit of a 'lone wolf' profession. This couldn't be further from the truth. It's so important to have excellent channels of communication with everyone on a project, from quantity surveyors and structural engineers to main contractors and other trades.
It's also crucial that you are creatively aligned with your own team. At Optimise Design, we have a team of 10 and we work collaboratively to ensure that the creativity, innovation and excellence in design we bring adds real value to our clients' projects – optimising all of the resources available.
7. Architecture can be affordable
Employing an architect is about much more than hiring someone who will provide a great design. A good architect, who is experienced in home design, will save you money and guide you through the process every step of the way.
From initial design ideas to recommendations for tradespeople and suppliers, an architect has a wealth of experience you can tap into. Our Optimise Home service, aimed at small scale renovation and extension projects, starts at just €2,250.