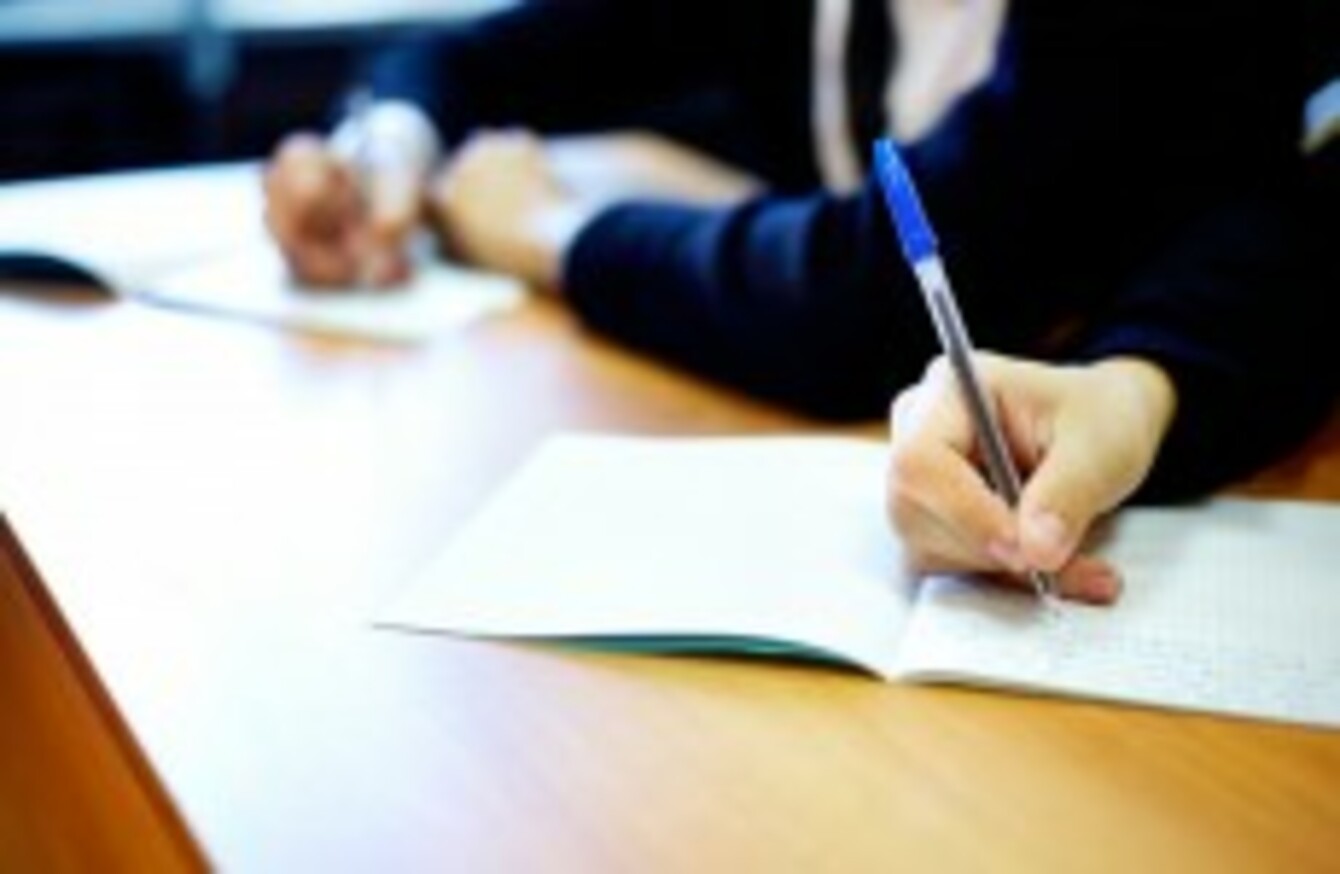 Image: Shutterstock
Image: Shutterstock
A 71-YEAR-OLD MAN has received an A1 in Leaving Cert History.
Denis North, from New Ross in Co Wexford, sat the exam at the local Vocational College in June.
North told the Anton Savage Show, he decided to go back to education after being made redundant from his job as a rep in 2007. He was 63 years old at the time and had worked for close to five decades.
North said he had to leave school in fifth year due to "a break-up in the family".
"The education was put on the back foot for a long time … I left school on the 6th of November 1960, 'tis a long way back."
He said not completing the Leaving Cert often played on his mind.
"At 63 years of age I didn't feel I was going to be too employable," he recalled.
After completing a computer course he decided to study Leaving Cert Maths. After successfully sitting that exam last year, he turned his attention to History.
I got this cracked notion that I would attempt a Leaving Cert subject. It was always, I suppose, at the back of my mind … I like maths. People were saying it was the hardest one. I didn't realise how hard it was until I got into it.
North covered the history syllabus by himself, with some help from the local library.
The period he studied was from 1870 onwards.
"Like a friend of mine said: 'Well, sure you lived through most of that period'," he joked.
'A little bit chuffed'
North is very modest about his achievement.
He told Savage: "As far as I see it, you know, it's no big deal. It's just … a cracked notion and I'm working my way through it."
North said he doesn't face the same pressure as younger students who are hoping to achieve a certain amount of points.
He now plans to study English and Geography over two years.
North said his family think he's a bit mad but are proud of him.
Well my children are young men now, both of them are in their 40s, both of them are married. What do they think of me? They probably think I'm cracked. I suppose they're a little bit chuffed at the back of it.
"It was better than going around, you know, strolling around getting nowhere. It passes the time and I'm interested in it. I get on well up there, I like the way they do business in New Ross," he said.