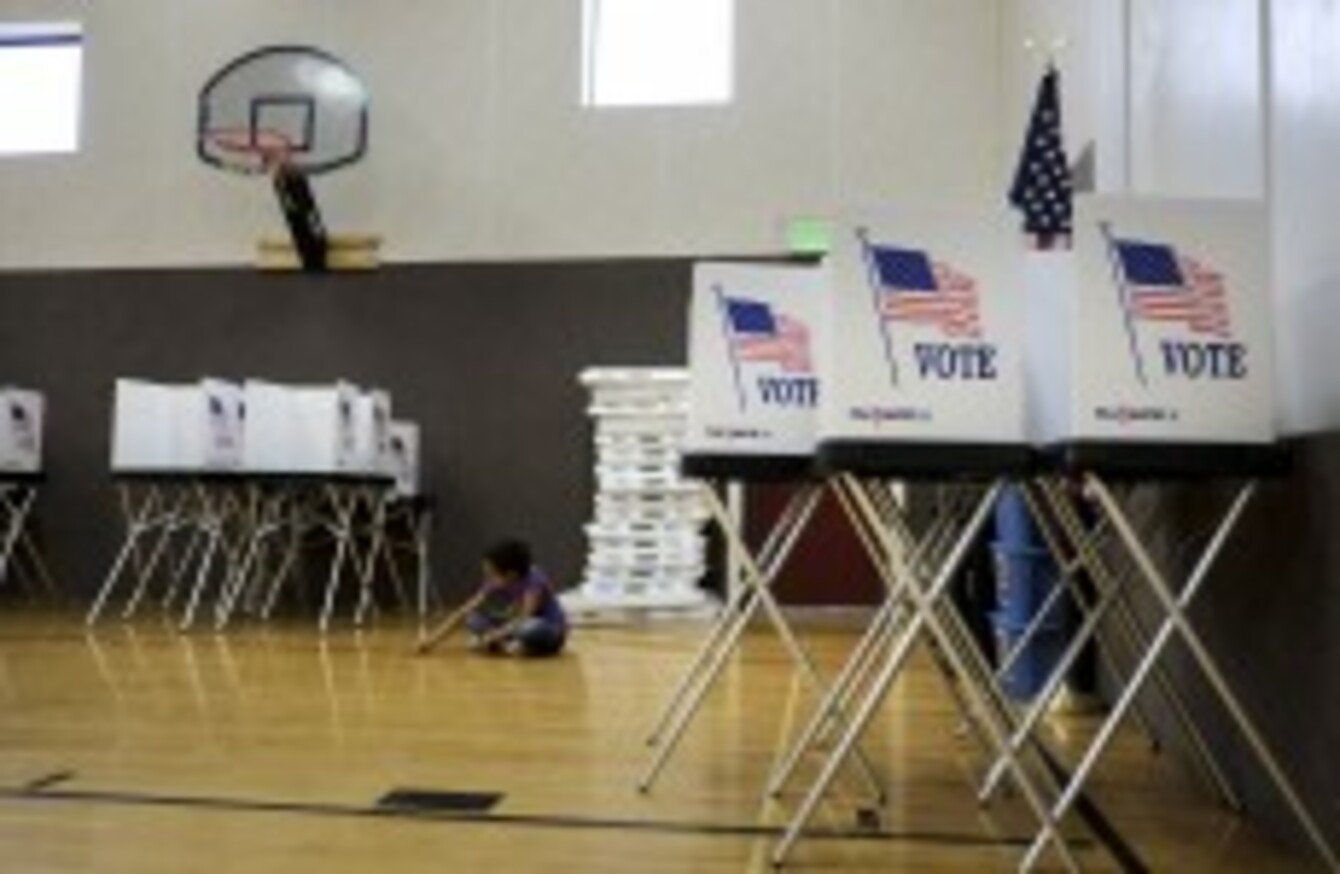 Image: Jae C. Hong/AP/Press Association Images
Image: Jae C. Hong/AP/Press Association Images
THE EXCITEMENT OF the count won't start until later tonight but the buzz of US Presidential Election day has already gripped the country.
There is constant television coverage coming at us from across the water but with polling still happening, there is actually very little to report.
Voting does not close until between midnight and 6am (Irish time) so until then, all we can do is speculate – and allow the Internet to entertain us.
Here are nine different resources that will help you while the time away:
PLAY: Among the many impressive resources provided by the New York Times is this 512 Paths to the White House graphic, which provides the various paths-to-victory available to either candidate if they win in one of the more competitive states, such as Florida.
READ: Meanwhile, New York Magazine has asked 36 of "the political chattering class" who they think is going to win. They promise to embarrass the ones that were wrong in their predictions and urge readers to get their gloating in quickly.
ASK: The LA Times is inviting readers to submit questions during its coverage and a political correspondent, columnist or the in-house cartoonist will answer it live online.
SEE: There are a number of well-known celebrities who the Federal Election Commission say are Republicans. Some of these will surprise you. Others will not, according to Buzzfeed.
IMAGINE: What would President Willard Mitt Romney say during his inauguration speech on 20 January 2013? The New York Times has the hypothetical.
LAUGH: Kids say the funniest things. Georgette Gilmore of Barista Kids asked a number of young children their thoughts on the election. One four-year-old wants to vote for George Washington, while another five-year-old girl hopes for a second term for Obama because she "likes how he looks".
But the best reason for voting for Mitt Romney has to be this from an eight-year-old girl:
Because Obama has all these new safety regulations and now we can't swing on the monkey bars at recess.
When her mom asked how she knew this was because of Obama she said, "because he's president now and we never had these playground rules before".
CHOOSE: We can't vote but if we could who would you choose? ABC News has created a MATCH-0-MATIC game so you can figure out which candidate is a better fit with your beliefs on hot topics such as the economy, social security, military and gay marriage.
WATCH: The US Presidential Election doesn't just impact on Americans, whoever sits in the Oval Office effectively has global powers. CNN put an Open Mic in various cities across the world to get a snapshot of opinion. Many commenters, however, believed that it really won't matter to them if it's Romney or Obama come January 2013.
PRAY: If you really, really want Romney to win, you could always spend the next few hours in mega-prayer.
Bonus content: once you're finished with all of these goodies, watch the nation vote in real time via Facebook.