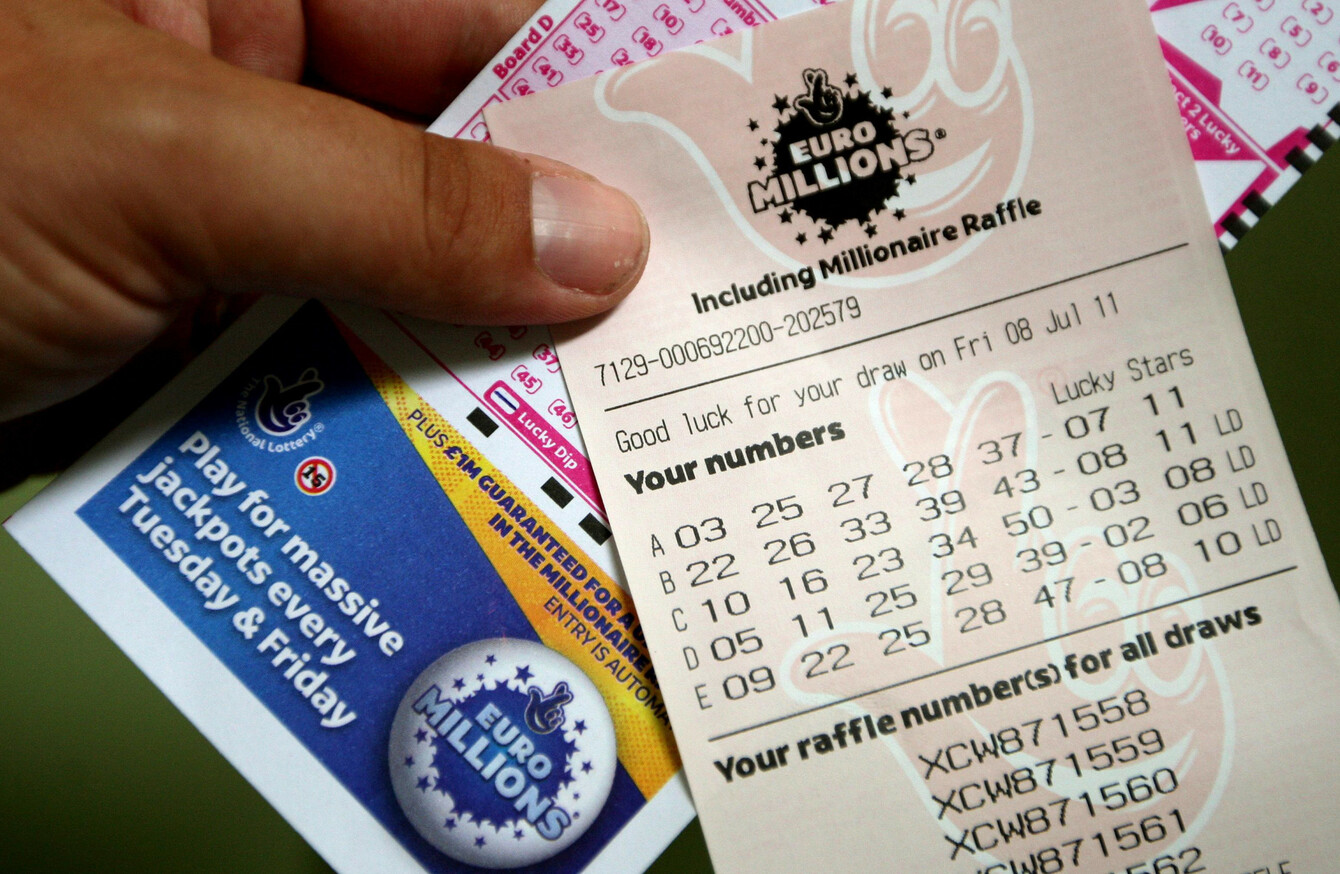 The Clare man said he's in no rush to spend his winnings
Image: PA Archive/PA Images
The Clare man said he's in no rush to spend his winnings
Image: PA Archive/PA Images
A FARMER FROM Co Clare waited 83 days to collect his €500,000 lottery winnings, saying: "I knew straight away that I had won but I wanted to keep my head down and let the excitement die down before collecting it."
The man claimed his prize today, just seven days before the end of the 90-day deadline that, if passed, would have left him unable to collect the money.
An appeal was even issued on Clare FM for the winner to come forward and claim their prize.
The ticket's been in my jacket pocket for the past three months, I haven't let it out of my sight since the draw. I was in no hurry to collect my cheque and I considered leaving it until the last day until I heard the local radio station urging people to check their tickets.
The winning ticket, part of the EuroMillions Plus lottery, was sold on 13 June at Paul Hogan's Service Station on the Gort Road in Ennis.
As for what he'll do with the money, he's in no rush to spend it all: "We'll enjoy the week with a few celebratory drinks."
It's a huge amount of money to win and I have no real plan for it. I might look at upgrading some of the farm machinery in the next few weeks but that'll be it for the time being.