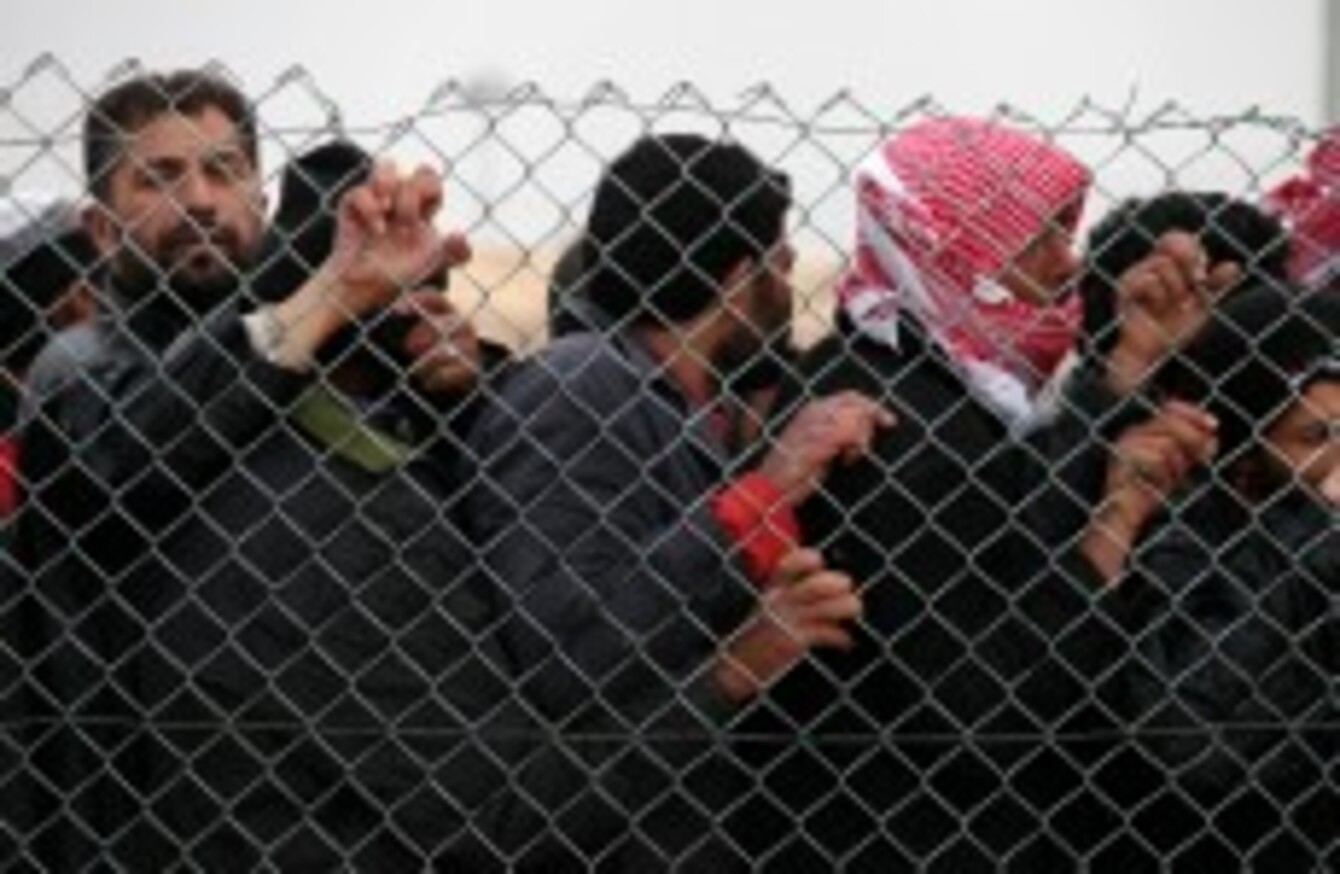 Syrian refugees attempting to enter Jordan, Jan. 28, 2013.
Image: Mohammad Hannon/AP/Press Association Images
Syrian refugees attempting to enter Jordan, Jan. 28, 2013.
Image: Mohammad Hannon/AP/Press Association Images
AN ADDITIONAL €4.7 million in Irish Aid funding and emergency supplies to help meet the urgent needs of the civilian population in Syria.
The United Nations has described "an unrelenting flow" of people seeking to escape the escalating violence inside the country. The additional Irish Aid funding will go towards to delivering vital assistance – including food, water, sanitation and medical supplies – to more than 700,000 refugees.
The Minister of State for Trade and Development, Joe Costello, made the announcement at a major humanitarian pledging conference for Syria which is being chaired by UN Secretary General, Ban Ki-moon and hosted by the Government of Kuwait. The Conference was called with the aim of raising $1.5 billion in aid to assist over 4 million people in need amid a deteriorating situation and a particularly harsh winter in the region.
A statement from the Department of Foreign Affairs said funding from Irish Aid will be provided to international agencies on the ground including the United Nations High Commissioner for Refugees (UNHCR), the United Nations Childrens Fund (UNICEF) and Office for the Coordination of Humanitarian Affairs (OCHA) as well as the International Committee of the Red Cross (ICRC). The aid will provide life-saving humanitarian supplies, as well as health and education assistance to thousands of the most vulnerable Syrians, including refugees and internally displaced persons.
"This funding underlines Ireland's commitment to the urgent humanitarian needs in Syria and in neighbouring countries," said Costello. "During my visit to the Za'atari refugee camp in Jordan last year I was struck by the gravity of the situation and by the overwhelming generosity of Syria's neighbours who now host more than 700,000 refugees."
The Tánaiste Eamon Gilmore said the funding pledge underlined Ireland's "commitment to and solidarity with the Syrian people".
"While alleviating the humanitarian situation is our immediate priority, we must also do all that we can to reach a political solution. Without this the humanitarian situation will continue to deteriorate," Gilmore said. "As current EU Presidency, Ireland will work closely with our partners and at the UN to achieve this."
The new pledge brings the total value of the Irish Government's response to the crisis in Syria to €7.1 million.