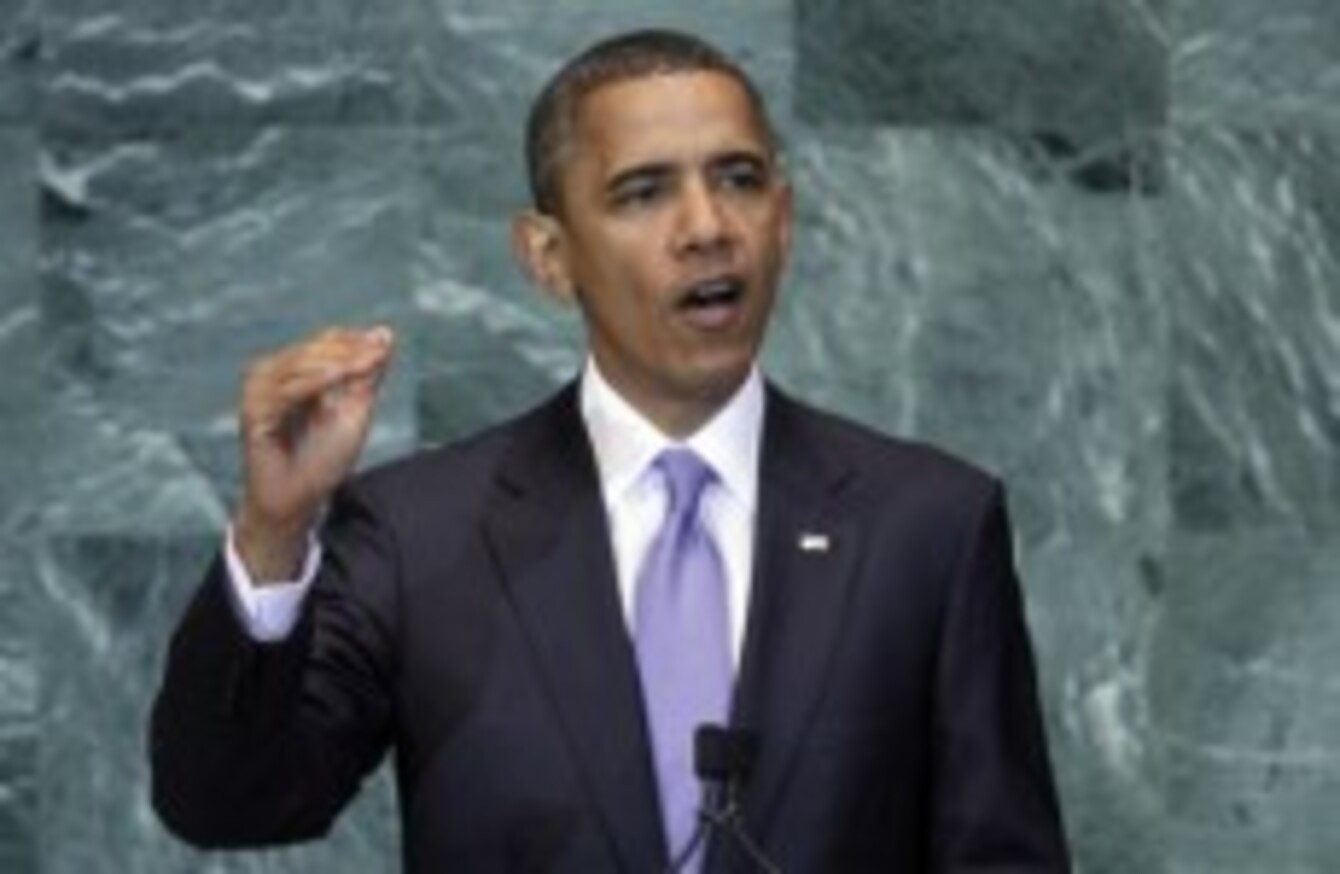 AN INDEPENDENT PALESTINIAN state could be possible within a year, according to US President Barack Obama.
Addressing the UN General Assembly in New York yesterday, Obama urged Israel to extend its construction freeze in the West Bank (due to expire on 26 September) and expressed hopes that an independent Palestinian state could join the United Nations by 2012.
Obama said:
This time we will not let terror, or turbulence, or posturing, or petty politics stand in the way…This time we should reach for what's best within ourselves.
If we do, when we come back here next year, we can have an agreement that will lead to a new member of the United Nations – an independent, sovereign state of Palestine, living in peace with Israel.
He added:
Those of us who are friends of Israel must understand that true security for the Jewish state requires an independent Palestine – one that allows the Palestinian people to live with dignity and opportunity.
And those of us who are friends of the Palestinians must understand that the rights of the Palestinian people will be won only through peaceful means – including genuine reconciliation with a secure Israel.
The speech has been met with mixed response. Although Obama's words received a loud applause from some of the delegates present, right-wing Knesset members rejected the speech, calling it an unacceptable intervention by the US.
Meanwhile, a speech to the Assembly by Iranian President Mahmoud Ahmadinejad – during which he said that the US government was responsible for the 9/11 attacks – provoked over 30 delegations to walk out in protest.
Delegates also walked out of the Iranian leader's UN speech last year after he described the Israeli state as racist.
Video of Obama's speech:

One critic of Obama's speech was Ali Hasan Abunimah, a Palestinian-American journalist. Speaking to Al Jazeera, Abunimah said there is "nothing new" in the president's speech, adding that "it bodes very ill for the peace process that [Obama] is so invested in".