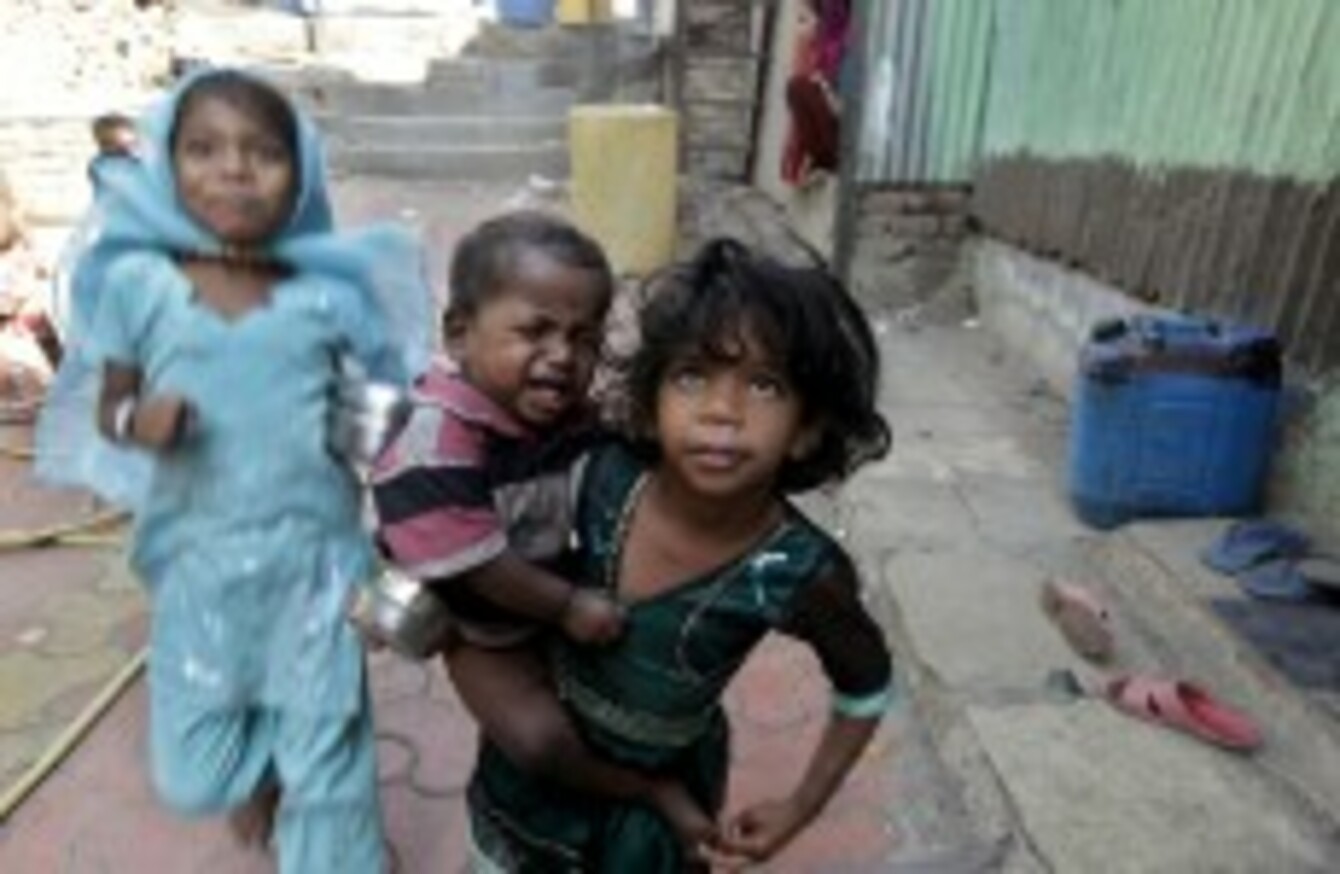 A girl holds a malnourished child outside the Apanalay center that works with malnourished children in Mumbai, India (File photo)
Image: AP Photo/Rajanish Kakade
A girl holds a malnourished child outside the Apanalay center that works with malnourished children in Mumbai, India (File photo)
Image: AP Photo/Rajanish Kakade
A POOR DIET can lead to the death of as many as 2.6 million children every year and stunt the growth of 450 million more according to a new report.
Children's charity Save the Children has estimated that already one-in-four children in the world are stunted because of malnutrition – not having enough to eat.
The report, entitled 'A Life Free from Hunger: Tackling child malnutrition', has been published today.
The international charity says that rising food prices and a lack of political will to take action is having a devastating impact on children who are malnourished in countries such as Pakistan, Bangladesh, Nigeria, Peru and India where thousands of families participated in the study.
Eighty per cent of the world's stunted children live in just four countries, according to the charity.
The survey, carried out by Globescan, found that one parent in six said their child was abandoning their school studies in order work for money to pay for food.
A third of parents surveyed said their children complained about not having enough to eat.  In India, 48 per cent of children are stunted while in Nigeria and Tanzania the problem is escalating, according to the report.
"Families are around the world are really struggling, because of high food prices, to actually feed their children. Their children are going hungry every night and this is a growing problem," Save the Children CEO Justin Forsyth told BBC News.
He said that a lack of political action combined with a growing demand for food from burgeoning middle classes in some of the countries in question, rising food prices and climate change were all contributing to the problem.
The report goes on to say that around $10 billion (€7.6 billion) a year is needed to help protect 90 per cent of the world's most vulnerable children from hunger.
It calls for more food supplements, increased awareness of the benefits of breastfeeding and improved hygiene as well as better training for health workers and social protection schemes for those effect by malnourishment.