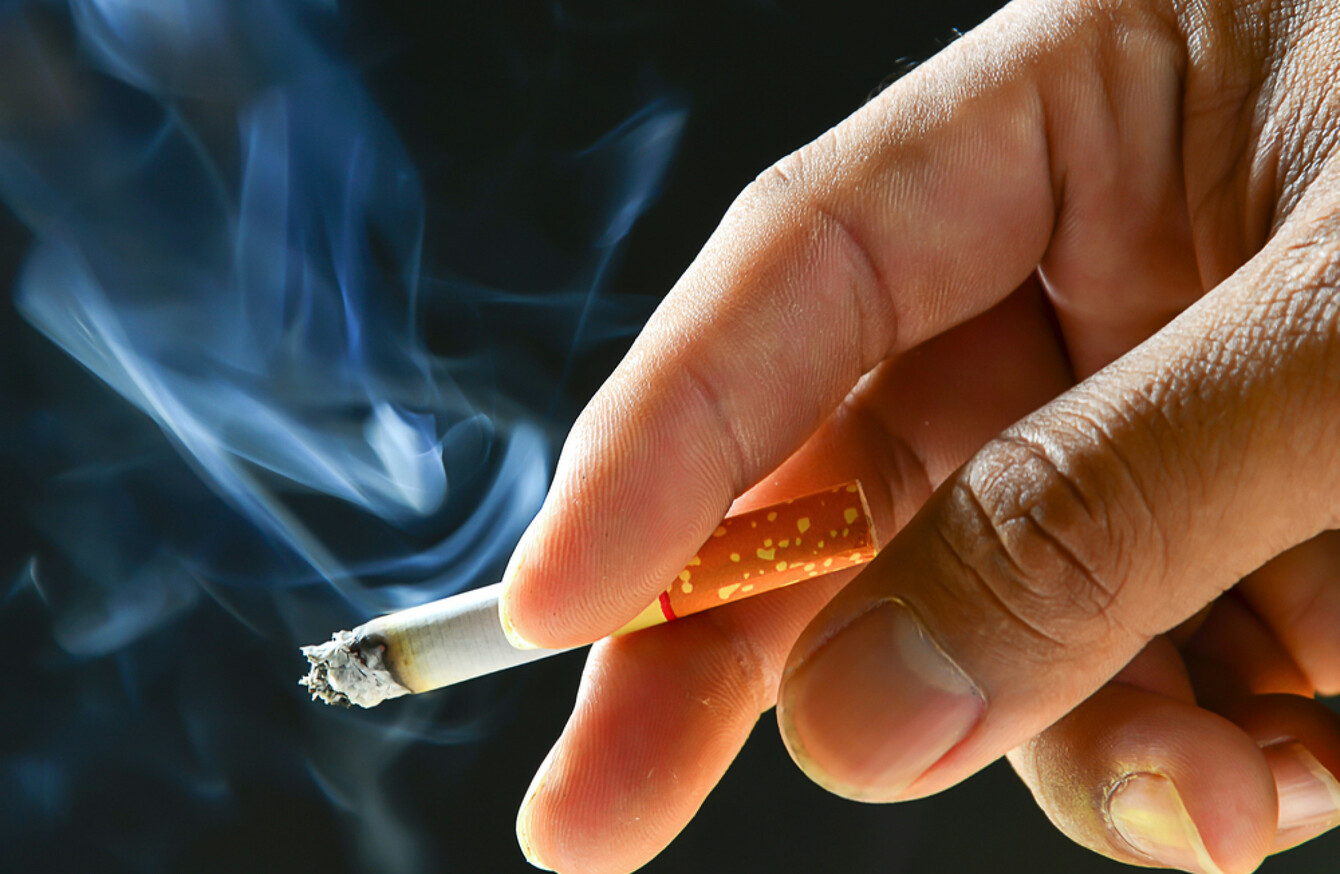 The study found that teens with closer relationships to their mother were less likely to smoke
Image: Shutterstock/DANAI KHAMPIRANON
The study found that teens with closer relationships to their mother were less likely to smoke
Image: Shutterstock/DANAI KHAMPIRANON
A NEW STUDY shows a drop in smoking among adolescents in Ireland from between 1995 and 2015.
The peer-reviewed medical journal BMJ Open studied the 15-16 age group and found that smoking in that age group had dropped from 41% in 1995 to 13% in 2015.
It says new laws making it difficult for under-18s to buy cigarettes, along with an increase of price, smokefree areas and information about the health risks were some indicators of why the numbers were lower.
But the study also looked at other factors relating to the school environment, perceived relative wealth, perceived risk of smoking and family relationships.
Respondents were asked asked whether their parents knew where they spend Saturday nights and whether they were satisfied with their relationship with their mother.
Those whose parents do not know their whereabouts were about three times more likely to smoke than those who did. For male students it was five times.
If respondents were not satisfied with their relationship with their mother, the odds of smoking were two times higher than for students who were satisfied.
It found that adolescents coming from a one-parent family did not have a significant impact on male smoking, though female respondents from the same were twice as likely to smoke.
Young males who were truant in school were found to be more likely to smoke also, while peer smoking had the strongest impact on young people taking up the habit.
If they had a few friends who smoked, they were four times likely to do it themselves. If most/all of their friends did, females were 27 times more likely while it was 14 times for males.
Perceived wealth did not matter to females though males who thought their families 'better off' were less like to smoke.
Initially, females had a higher prevalence of smoking (44.9%) than males (36.7%), though by the time of the study's end in 2015 this had dropped down to 12.8% and 13.1% respectfully.
Professor Luke Clancy of the Tobacco Free Research Institute Ireland said: "The role of increased efforts to highlight the risks involved in smoking and the positive role that parental involvement can make is clear from the results."
He hopes this shows a trend that will bring a less than 5% prevalence of smoking in Ireland by 2025.
"Close to 6000 of our citizens die annually from tobacco related disease – we must continue to focus on reducing this dreadful statistic," he said.