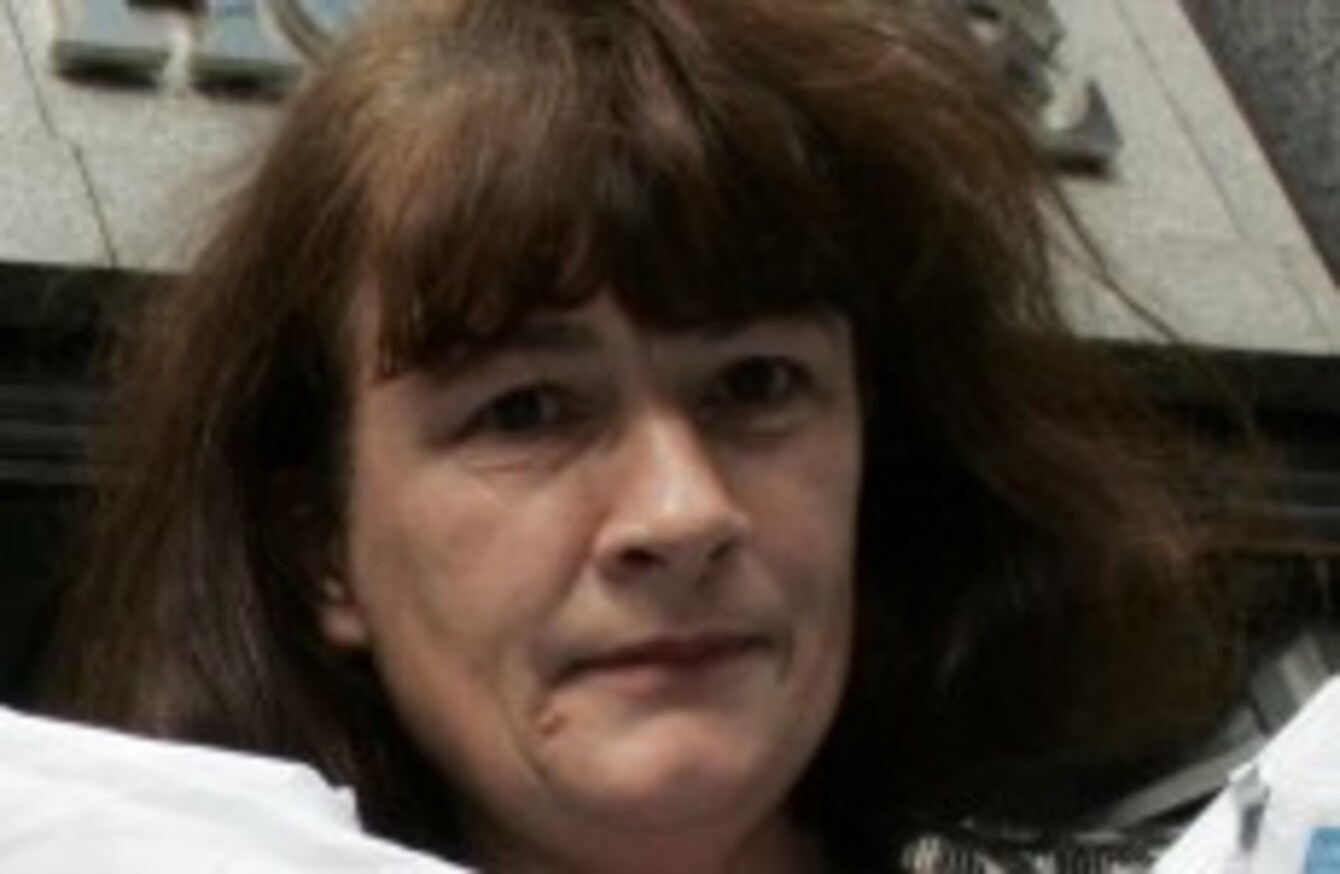 Bernadette Rynne
Image: Mark Stedman/Photocall Ireland
Bernadette Rynne
Image: Mark Stedman/Photocall Ireland
A BITTER ROW has broken out among Anti Austerity Alliance (AAA) activists in west Dublin over the way in which a vacant seat on Fingal County Council was filled.
Local activist Bernadette Rynne has resigned from the party after what she claimed was a "totally undemocratic process" in which she was passed over for a council seat.
Last month, AAA members in Mulhuddart selected Tania Doyle to fill the vacant county council seat – a process known as co-option – after AAA councillor Annette Hughes resigned for health reasons.
In a lengthy resignation letter posted to her Facebook page on Friday night, Rynne claimed she had been told last year she would be first in line to be co-opted to any vacant AAA seat. She claimed the selection convention was "an absolute farce".
A number of other west Dublin AAA activists commented on the post, accusing Rynne of misrepresenting what happened, with one accusing her of "bitter bullshit".
The row underscores tensions between Socialist Party members who are part of the AAA and those who are solely members of the alliance.
The Dublin 15 AAA group hit back at Rynne in its own Facebook post, claiming her letter was full of "disgusting distortions, untruths and slander". The group claimed Rynne had tried to contradict the party rules by insisting she should be automatically nominated.
Rynne, who works as a nurse, unsuccessfully contested the local elections last year, winning 490 votes in Mulhuddart where Ruth Coppinger was elected.
With Coppinger also elected to the Dáil in the Dublin West by-election, the new TD's vacant council seat went to Matt Waine. The Socialist councillor had unsuccessfully contested the local election in the neighbouring Castleknock ward where he had served on the council since 2009 having been co-opted onto Joe Higgins's old seat when he was elected to the European Parliament.
Rynne said this decision was insulting to the general public, telling TheJournal.ie:
I could not conceive how a person could jump from one ward to another where they haven't got a single vote.
She also claimed that Waine came to her house shortly after the local elections and told her she would be first in line for any future co-option.  Waine denied this, saying the AAA's constitution dictated that as Coppinger's seat was a Socialist Party seat, it therefore had to be filled by a member of the party.
Waine explained: "It was quite clear that it was Ruth's seat and that the Socialist Party would have first refusal, if you like, for suggesting a replacement."
Of the conversation with Rynne at her house, he said:
What I said was that if there was a vacancy in the future she would have the right to go forward for that. Bernie interpreted that as a promise, but the seat wasn't in my gift. What she claims just doesn't stand up.
Rynne claimed that when Annette Hughes' vacant seat became available she was discouraged from putting her name forward for it and said that the convention where Doyle was nominated by members was "an absolute farce".
The meeting, which took place in Blakestown on 28 May, saw Doyle nominated for the council seat ahead of Rynne by 17 votes to 6. Rynne and some of those who voted for her subsequently left the meeting in protest.
#Open journalism No news is bad news Support The Journal

Your contributions will help us continue to deliver the stories that are important to you

Support us now
Rynne claimed that some of the members present on the night were not regular attendees at AAA meetings and included friends and relatives of Doyle's. She also said that Waine had changed the rules to allow any member who had attended just one meeting to vote on the night.
"Half the delegates were complete strangers to me. They consisted of a young relatives and friends of the eventually successful candidate," she said.
Waine said this was not true and insisted that each one of the members present on the night was paid up and fully active within the movement.
Each one had been active on numerous occasions and that was what was agreed at the initial meeting. The fact that she doesn't recognise everyone is because she hasn't been as active post the 2014 elections.
Rynne insisted that she had been dropping leaflets in schools and estates and attended several AAA meetings in recent times. She said the entire experience had left her to conclude that "politics is a dirty world".
This is how awful political groups can be internally. They have slated and demonised me and they have cut me down.
Waine added: "This is politics, it's par for the course that there are going to be disagreements on things. It's unfortunate how it's unfolded."