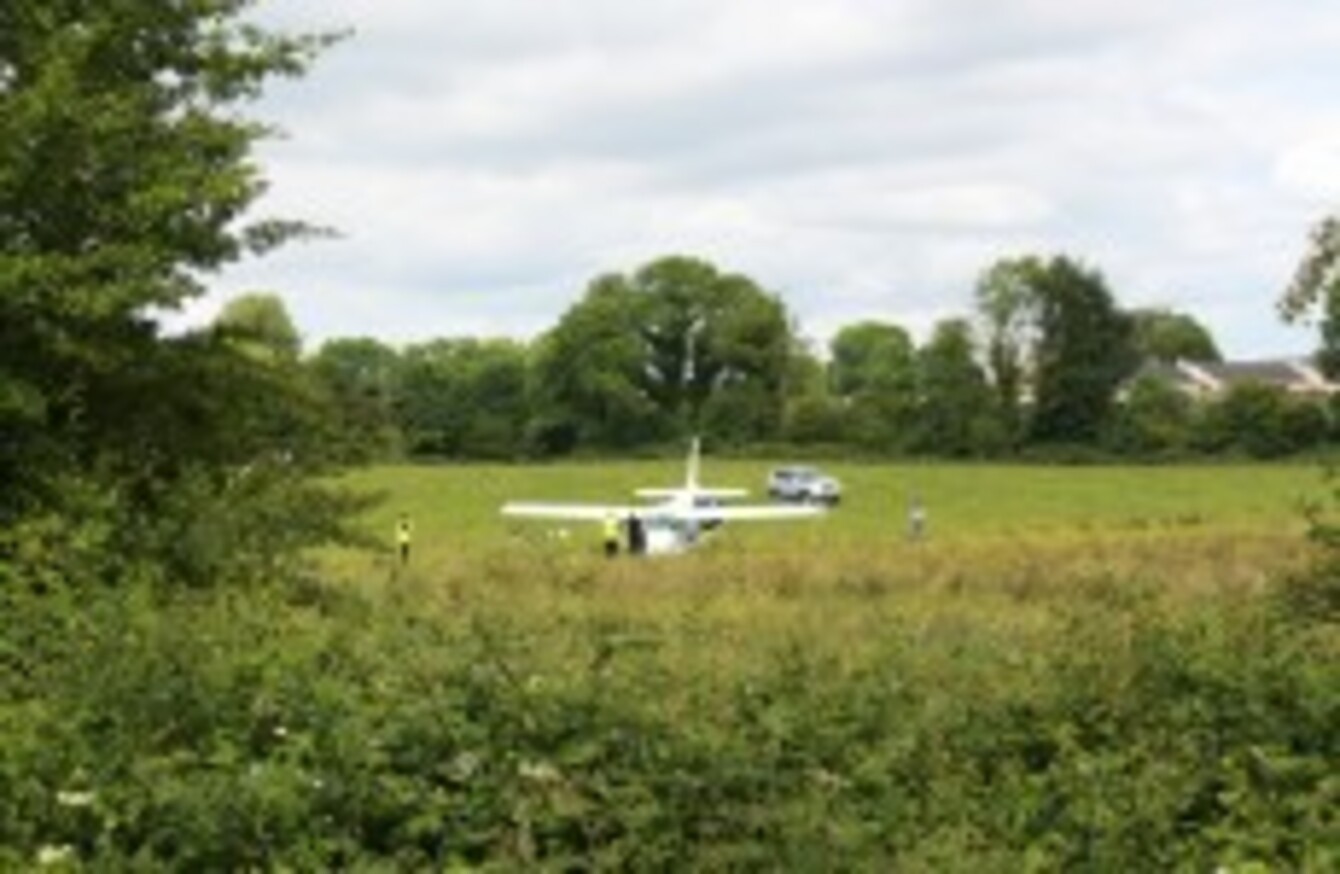 THE PILOT OF a plane carrying skydivers has been praised after safely landing a plane that had lost power.
The Cesna 172 had taken off with five people on board from Abbeyshrule Aerodrome after 1pm yesterday, when it lost power.
The pilot, however, managed to find a field to land the plane around three miles outside the town.
Nobody was injured and one local said that the pilot "is extremely experienced" and had done "really well".
The plane was damaged in the landing, but all on board were unhurt.
It is believed that those on board were charity sky divers.
Officials from the Air Accident Investigation Unit arrived and the aircraft was recovered.