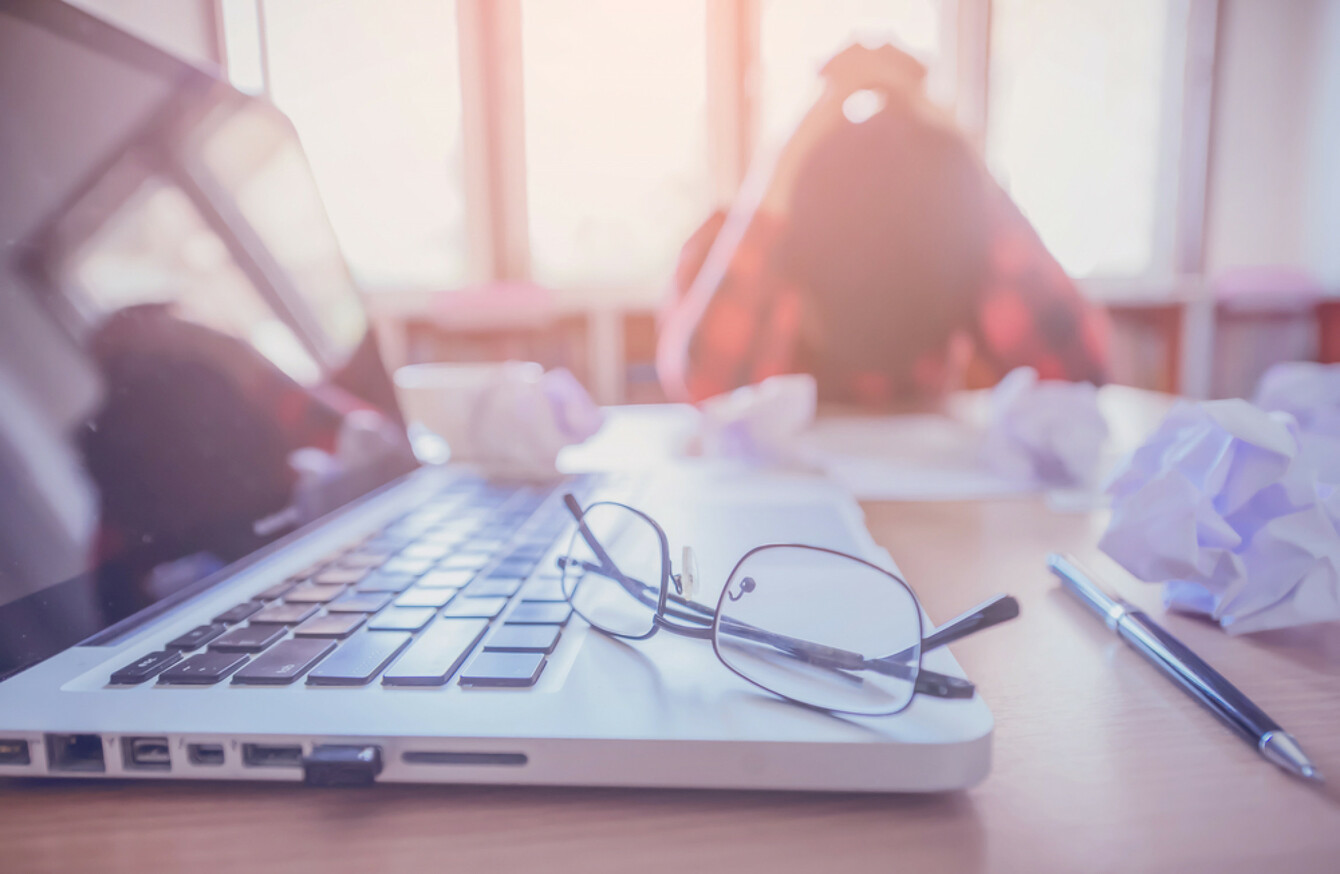 Image: Shutterstock/JETACOM AUTOFOCUS
Image: Shutterstock/JETACOM AUTOFOCUS
CURRENTLY, THE NUMBER of home mortgage accounts in arrears of two years or more sits at around 32,000.
Looking at a number in the tens of thousands like that one, it's easy to forget the individual homes, families and people that the figure represents.
Financial strain can have a wide-ranging effect on the wellbeing of every member of a household, as debts grow, bills build up and stress levels rise.
In fact, in a HSE study, 40 per cent of Irish adults cited money issues as having a negative impact on their mental health.
No way out
"When someone's in mortgage arrears, they start to feel that there's no way out. That can have a huge impact on stress levels and mental wellbeing in general, not just for the mortgage holder but for the whole family," explains Michael Doherty, from the Dedicated Mortgage Advisor (DMA) team at MABS.
In Michael's line of work, heightened emotions are a given. "We see people breaking down in tears," he says.
For Personal Insolvency Practitioner (PIP) Daragh Duffy of McCambridge Duffy, the challenge lies in finding a financial arrangement that suits each account holder, whatever their family situation.
There's always something about each case that's different, be it the number of kids, the work situation, or the size of negative equity on their house.
Pressure on relationships
Marital breakdown or separation also plays a huge role in Daragh's line of work. Currently, separated or divorced people account for 20 per cent of those with long-term mortgage arrears.
"Often it is the financial strain that has caused the separation," says Daragh.
"There are huge emotional ties to the family home. Where a couple are separated and one or other is trying to deal with their arrears, the stress multiplies, particularly when there are children involved."
Regardless of relationship situations, Daragh's role as a PIP is to act on behalf of his client, to work out what amount they can realistically repay to creditors and to find the best solution for them.
"The aim is always to keep people in the family home where possible," he emphasises.
In the courts
Daragh points to a landmark case that he worked on last April in which a separated couple was at risk of being "tied together for life" by their mortgage, because the lender was originally unwilling to allow one partner to remain in the original family home with a restructured repayment plan.
"We had one parent doing everything she could to hold on to a home for her family and the other parent was not contributing financially and was unsupportive of the proposed arrangement."
The High Court ruled that the bank should deal with each borrower individually via their PIP, rather than as a joint unit.
As a result Daragh's client –  a separated mother of two who fell behind on her mortgage repayments primarily due to illness and marital breakdown – got a six figure sum written off her mortgage, with remaining mortgage repayments at a manageable level. She was able to stay in the family home and her finances became solvent again.
Judges in possession courts across Ireland are now citing this case as precedent for cases involving marital breakdown.
Positive outcomes
"The ruling has had huge implications for other people in similar situations," says Daragh. "Up until then, banks were unwilling to deal with individual borrowers but that has now changed."
It's a change that has had a positive outcome for other clients of Daragh's, too.
He points to one such case, Laura*, whose estranged husband's gambling addiction had run up significant debts.
As the family struggled to repay the debts they fell behind with household bills, expenses, and other creditors. Ultimately Laura and her husband separated, leaving her with a mortgage she could no longer afford on her own.
Laura's estranged husband was no longer willing to take responsibility for the joint mortgage, but the lender was insistent on only dealing with the couple jointly – until Laura got help from a PIP.
Now, Laura's mortgage has been written down by €174,000, leaving her with a realistic and affordable monthly payment. The mortgage is solely in her name, and the lender is free to pursue her estranged husband for the €174,000.
A place to go
"That's what the PIP is there for when people approach Abhaile, the free mortgage arrears support service," says Daragh.
Our role is to help the individual, look at their options and find the right solution to get them back on track. There are solutions for everyone – no matter the situation or relationship status.
The services of PIPs like Daragh and DMAs like Michael can be accessed for free via Abhaile. Already over 10,000 people sought help, either in person or via the MABS national helpline.
*Name has been changed.
If you or somebody you know is in mortgage arrears or you fear you are at risk of losing your home, you may be eligible for free face-to-face financial or legal advice under the Abhaile service. For information, click here or call the MABS dedicated helpline on 0761 07 2000.