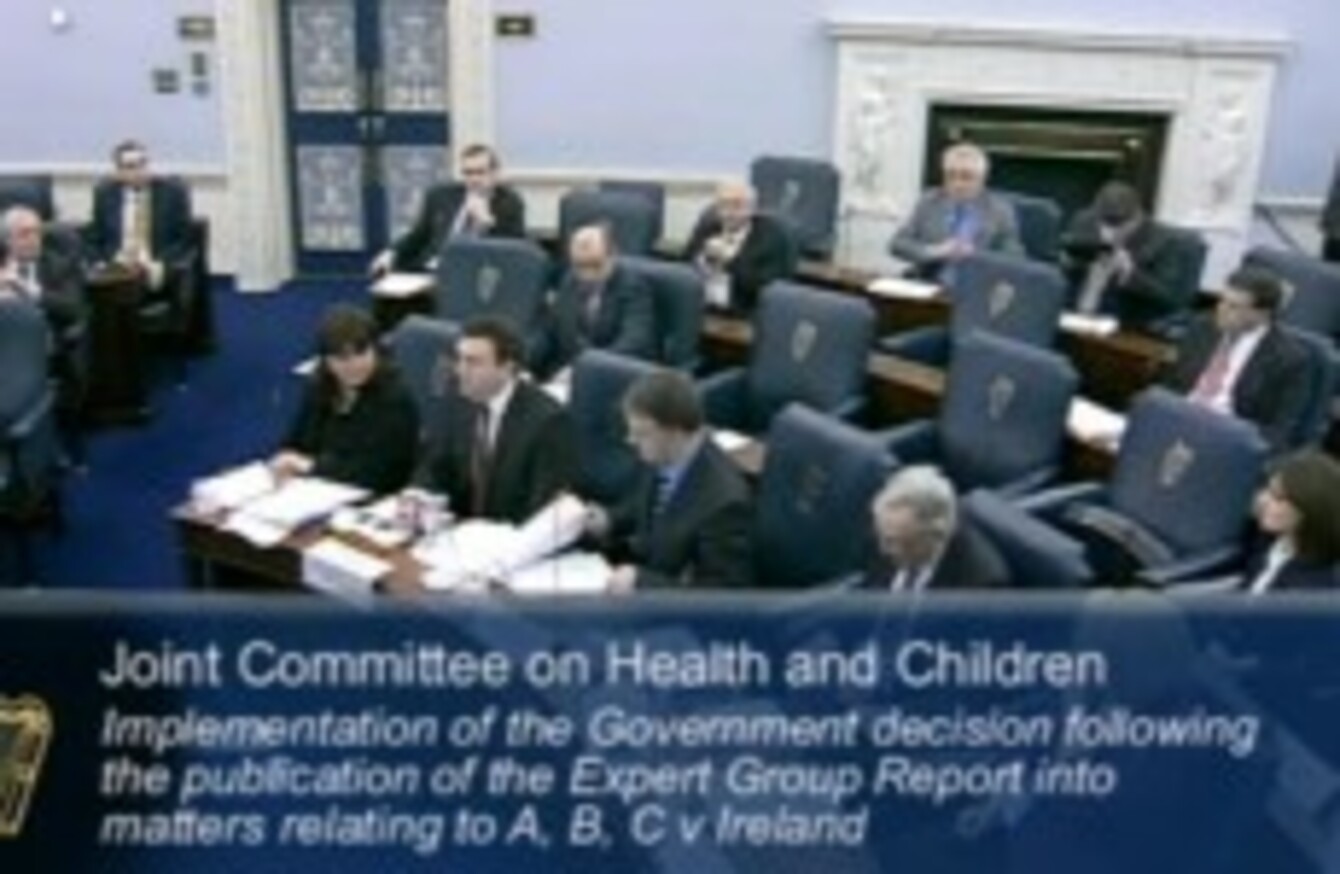 Image: Screengrab
Image: Screengrab
DEPUTY JERRY BUTTIMER, head of the Joint Committee on Health and Children, said today that this week's hearings on abortion legislation were not 'window dressing'.
Speaking to Morning Ireland this morning, he paid tribute to the members of the committee and Oireachtas, Sinn Féin's Caoimhghín Ó Caoláin and Billy Kelleher and Independent deputy Seamus Heaney, saying the two political parties had "cast aside their political differences for this week".
He said that the hearings "showed the Oireachtas at its best". The purpose of the meetings was to gather information to be of assistance to ministers and the Government, and the next step is to write a report on the hearings.
The committee is to meet about that report and discuss the process. The report will be a summation of information gathered, and will also take account of written submissions received, as well as a request from a group of obstetricians, said Deputy Buttimer. They won't be making recommendations on the legislation, but outlining what they heard during the hearing.
Saying that many people were afraid there would be "window dressing" at the committee hearings, Deputy Buttimer said that it was "anything but that". He added that the middle ground has been widened in respect to the fact the issue can now be dealt with "with complexity and sensitivity".
Deputy Buttimer added that there is "a huge body of people who have a genuine concern" that there will be "floodgates" opened as a result of this legislation, but he "certainly would not want that to happen".