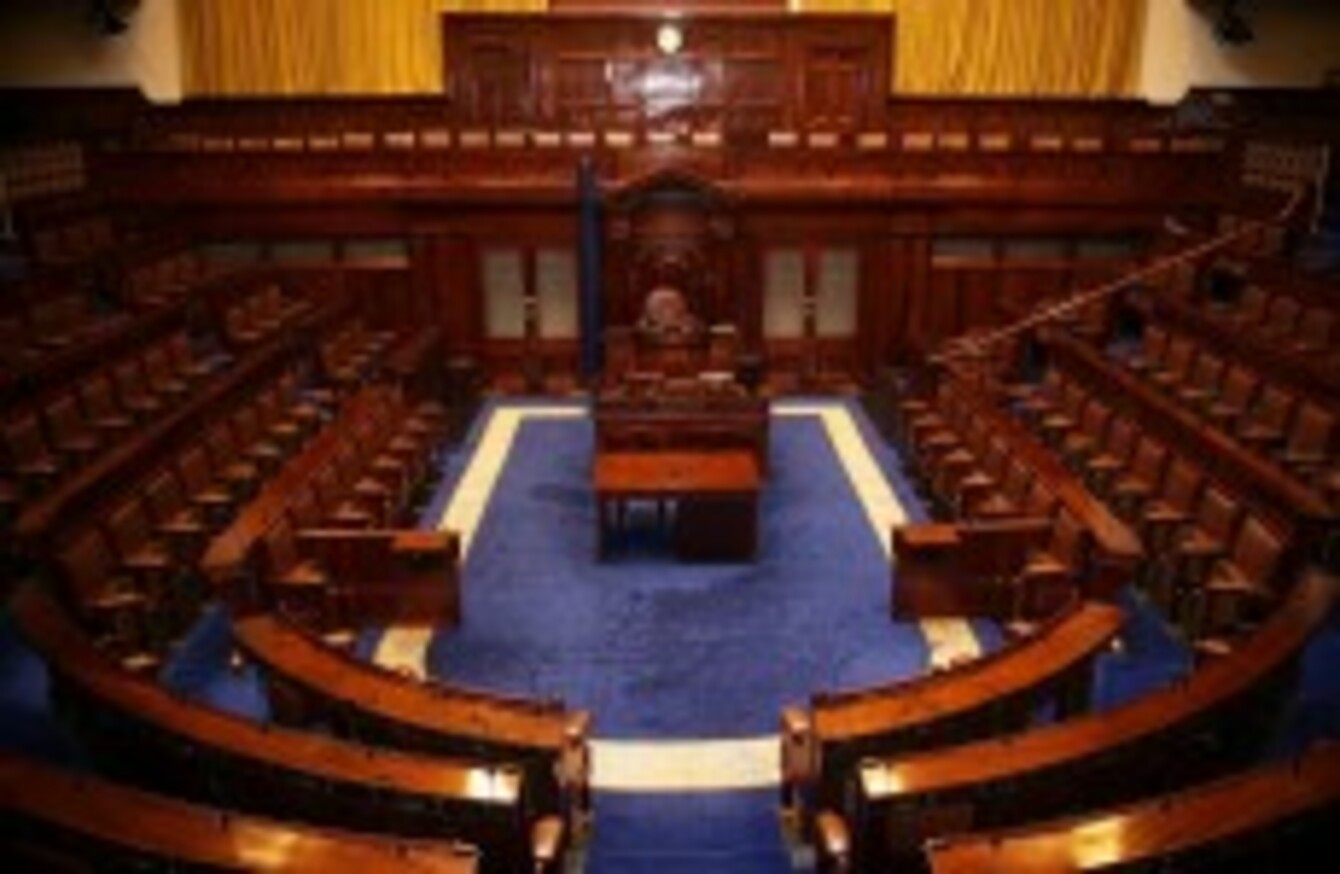 Dáil Éireann
Dáil Éireann
AHEAD OF THE Dáil vote on the Protection of Life during Pregnancy Bill in the coming weeks, the Fianna Fáil parliamentary party is reportedly set to allow TDs and senators a free vote on the law giving effect to the X Case ruling.
The Irish Times says a decision will be made by the parliamentary party at its regular meeting today amid divisions between members on whether or not to support the legislation, which will allow for abortions in circumstances where a woman's life is at risk – including from suicide.
The legislation is the subject of much debate within political parties as well as within Irish society. Some Fine Gael TDs have previously called for their members to be allowed a free vote – which means they could vote against the government but retain the party whip – but Taoiseach Enda Kenny has firmly ruled this out.
Today, we want to know what you think: Should TDs get a free vote on the abortion legislation?