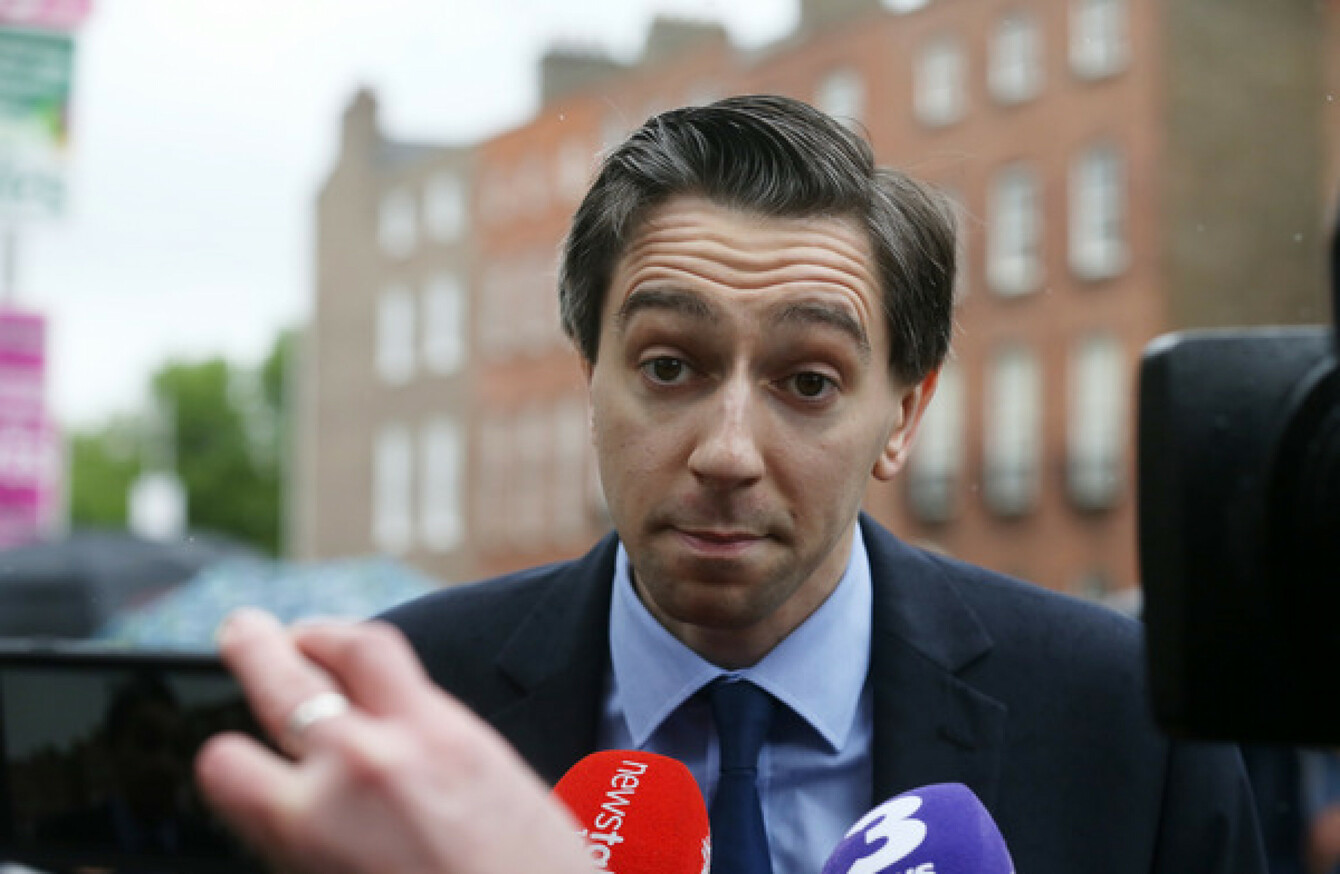 Image: RollingNews.ie
Image: RollingNews.ie
Updated Jun 14th 2018, 4:40 PM
HEALTH MINISTER SIMON Harris has said it's unlikely legislation to govern abortion will be brought to the Oireachtas before the summer.
The Government initially said, in the wake of last month's referendum result, that the legislation would be brought to the Dáil before the summer recess. They did caution however that it would be "quite challenging" to do so.
Speaking to reporters today Harris said the delay was due to a number of court challenges to the result of the Eighth Amendment vote.
He said it was now looking more likely that the legislation would be brought to the Dáil in September. He said that if it was ready ahead of the end of TDs' summer recess he expected opposition parties would agree to return early too.
He said he didn't envisage a delay in the actual introduction of abortion services and that he expected them to be in place from the start of next year.
Three challenges to the referendum result are due to be heard in the High Court on 26 June. Harris said that, as people have the right of appeal to other courts, an autumn date to bring legislation to the Dáil was becoming more and more likely.
He said he wanted to make it clear to people who voted to abolish the Eighth Amendment that there was a huge amount of work going on "and we remain ready to introduce the legislation but more importantly to also introduce the services effective from 1 January 2019″.
"My understanding based on legal advice is that as of today the Eighth Amendment remains in the Constitution until the President finds himself in a position to sign the Referendum Bill. Obviously that requires the legal process to be concluded."
The legislation would be ready to go to Cabinet in July, he said – adding that good progress was also being made in the drawing up of clinical guidelines and in the regulation of medication.
Exclusion zones 
Asked whether legislation would also be introduced make it illegal to protest within a certain distance of premises providing abortion services, Harris said he was determined that "we're going to have to do something about this in terms of exclusion zones".
He said his Department was examining how the issue was dealt with in other jurisdictions and whether it ought to be addressed through legislation or by local authorities.
The scenes outside the Rotunda maternity hospital in Dublin yesterday, when graphic posters believed to belong to the Irish Centre for Bio-Ethical Reform (ICBR) were unfurled, were described by the Minister as "despicable".
The display of the banners, he said, "should be a cause of grave concern for any decent person in this country regardless of their view on the Eighth Amendment".
And while the setting up of exclusion zones was being pursued he said "it shouldn't take the passage of any piece of law for people to act with basic decency at their core".