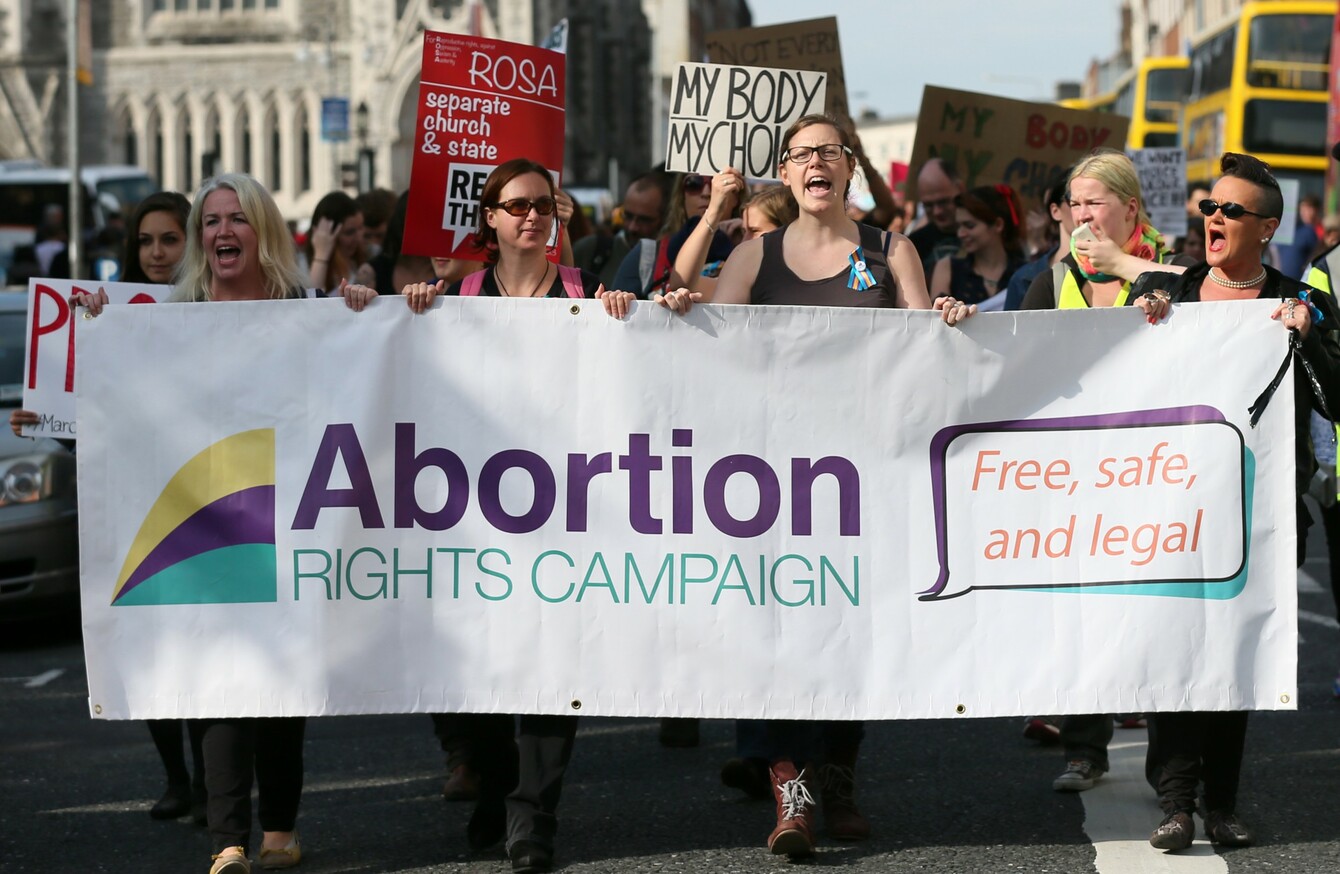 Image: Laura Hutton/Photocall Ireland
Image: Laura Hutton/Photocall Ireland
A BILL WHICH would have allowed for abortions in situations where a child would not live outside the womb has been defeated.
The bill would have provided for two suitably qualified medical professionals (an obstetrician and a perinatologist) to jointly certify in good faith that the foetus in question is suffering from a fatal foetal abnormality.
Today in the Dáil it didn't receive the votes necessary to pass, losing by a margin of 95-45. That is despite being backed by Minister for Transport Shane Ross and junior ministers John Halligan and Finian McGrath, who voted against government advice.
It had the support of Sinn Féin, the Green Party, the AAA-PBP, the Social Democrats and some independents, but was opposed by Fine Gael and most Fianna Fáil TDs.
Fianna Fáil's Robert Troy, Lisa Chambers, Timmy Dooley, Fiona O'Loughlin and Niall Collins all voted in favour of hearing the bill, according to Today FM's Gavan Reilly.
With Wallace's bill done for now, a bill calling on the government to hold a referendum on the repeal of the Eighth Amendment will be debated in the next three months. It was moved by Ruth Coppinger last week.
More to follow