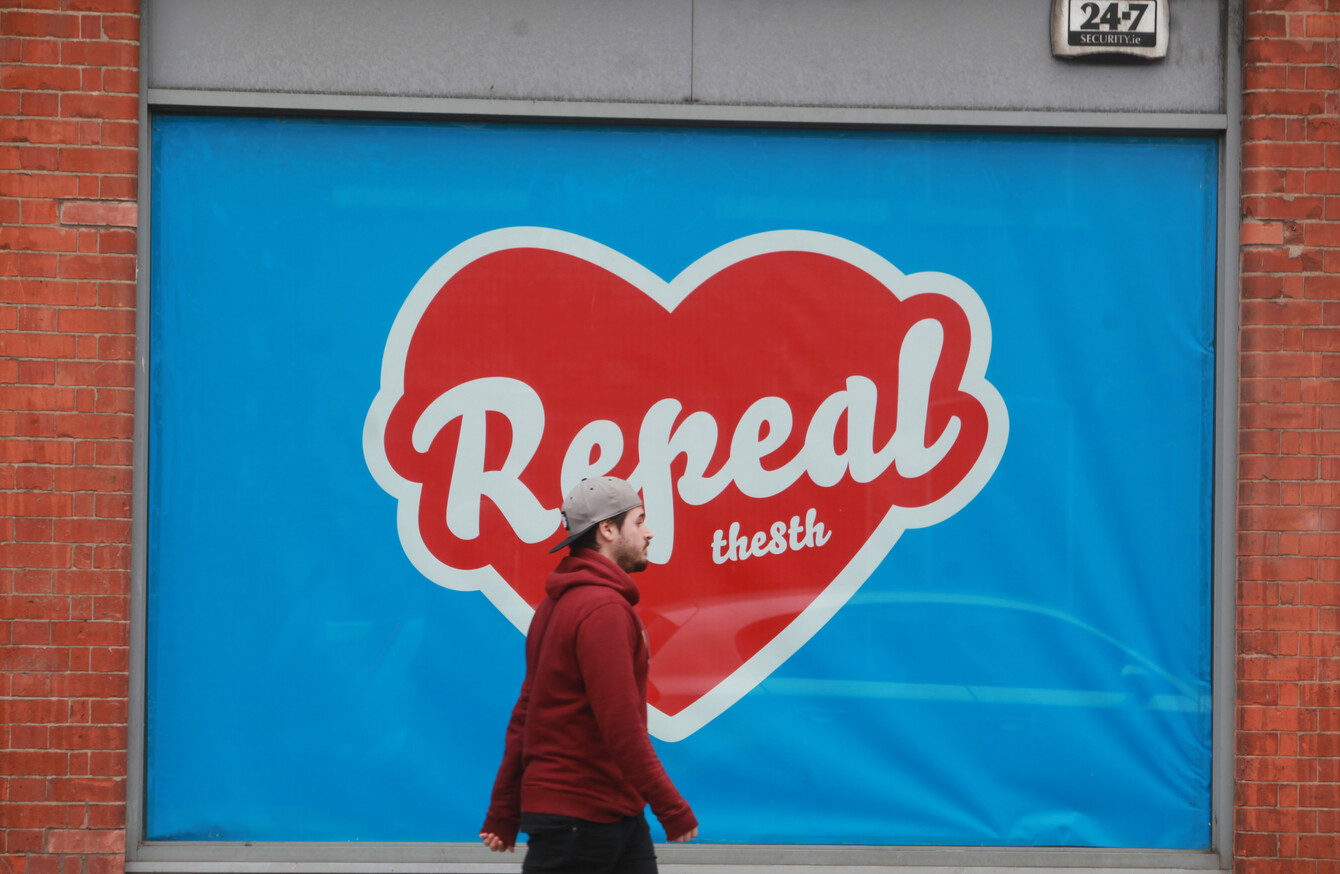 Image: Leah Farrell via Rolling News
Image: Leah Farrell via Rolling News
A MAJORITY OF voters say they will back the repeal of the Eighth Amendment and support the introduction of abortion on request up to 12 weeks into a pregnancy, according to the latest Irish Times/MRBI opinion poll.
The latest poll shows that the repeal side has an almost two to one lead over those who wish to keep the Eighth.
Poll respondents were informed that it was likely the government would seek to legislate for abortion to be available on request up to 12 weeks and that in order to legislate for this, the Eighth Amendment needed to be changed in a referendum.
They were also asked: "Will you vote to change the Constitution so that the government can legislate for abortion up to 12 weeks, or will you vote not to change the Constitution?"
56% of voters said they would vote in favour of changing the Constitution, while 29% said they were not in favour. 15% said they did not know or had no opinion on the matter.
Once undecided voters were excluded from the results, 65% were in favour of repeal and abortion being permitted up to 12 weeks, and 35% were not in favour.
Breakdown
Among political parties, support for abortion up to 12 weeks is lowest among Fianna Fáil supports, however, 49% of the party's declared voters were still in favour.
With regard to all voters, support for repeal and legislation up to 12 weeks is strongest in Dublin (64%), among women (58%), among urban voters (60%) and among younger voters.
Voters were asked if their view on abortion being more widely available had changed in the last year. 19% said they were now more open to the idea. Just 3% said they were less open to wider availability of abortion.
Voters were then asked why they had changed their opinion over the last 12 months, they cited influences such as thinking a woman should have the right to choose (12%), the news media (12%), having become more informed (8%), that they were "considering it under circumstances such as rape and fatal foetal abnormality" (22%), the availability of abortion pills/women going to England (3%), and personal experience of that of a friend or relative.