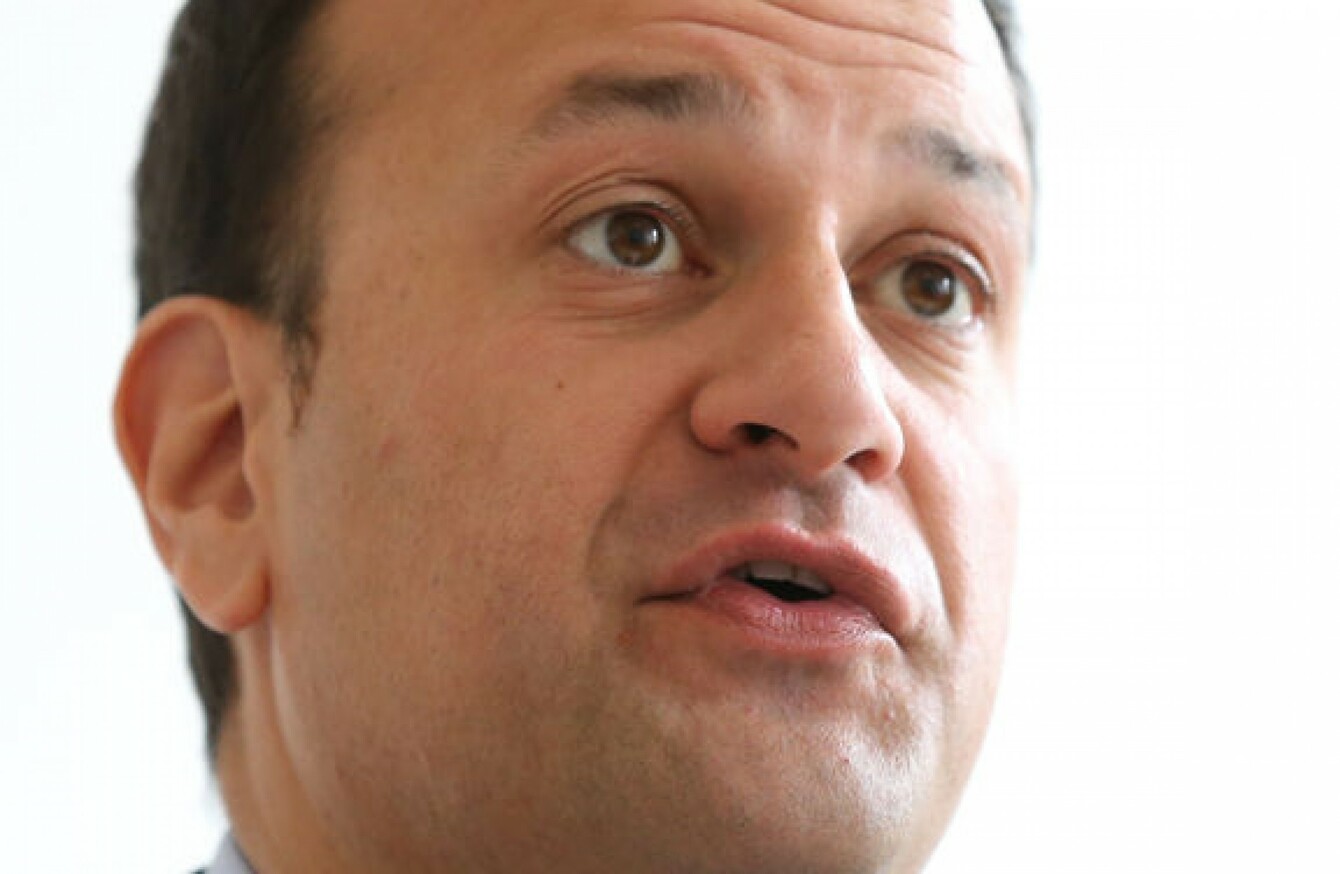 Leo Varadkar
Image: RollingNews.ie
Leo Varadkar
Image: RollingNews.ie
THE ANNOUNCEMENT THAT a referendum on repealing the Eighth Amendment will be held next year has been cautiously welcomed by the Abortion Rights Campaign.
ARC spokesperson Linda Kavanagh said: "We'd obviously welcome it, however we reserve judgement until the wording of the referendum is revealed.
"We fear that it will offer only very limited abortion access and repeat the failures of the Protection of Life During Pregnancy Act.
"We need broad-based legislation so that real and realistic access is given, otherwise thousands will still travel or break the law by importing and taking abortion pills."
When appointing his new Cabinet this week, Varadkar said Health Minister Simon Harris will be "responsible for bringing forward legislation to allow for a referendum on the Eighth Amendment in 2018″.
The amendment gives equal status to the mother and the foetus.
Human rights 
Earlier this week, the UN Human Rights Committee ordered Ireland to reform its restrictive abortion laws after it found they violated the human rights of a woman – the second time in a year they have come to that conclusion.
The finding, which can be read here, was made in relation to the case of Siobhán Whelan, who was denied an abortion in 2010 after the diagnosis of a fatal foetal abnormality. It echoes the same committee's June 2016 decision in the case of Amanda Mellet, who chose to travel to the UK to have a termination.
In November, the State offered to pay her €30,000 in compensation. Whelan is also expected to be offered compensation.
Travelling to UK 
On Tuesday, figures released by the UK Department of Health showed that 3,265 women and girls travelled from Ireland to the UK for abortions in 2016 – accounting for 67.9% of the non-resident abortions carried out in Britain last year.
In April, the Citizens' Assembly recommended that abortion should be legal in Ireland without restriction up to 12 weeks of pregnancy.
Cora Sherlock of the Pro-Life Campaign described the decision to hold a referendum on the issue as "disappointing".
"Instead of planning for a referendum, it would make a refreshing change if the Taoiseach announced plans to look at why women feel the need to resort to abortion, and what better supports can be put in place to assist them when they are facing unplanned or difficult pregnancies," Sherlock said.