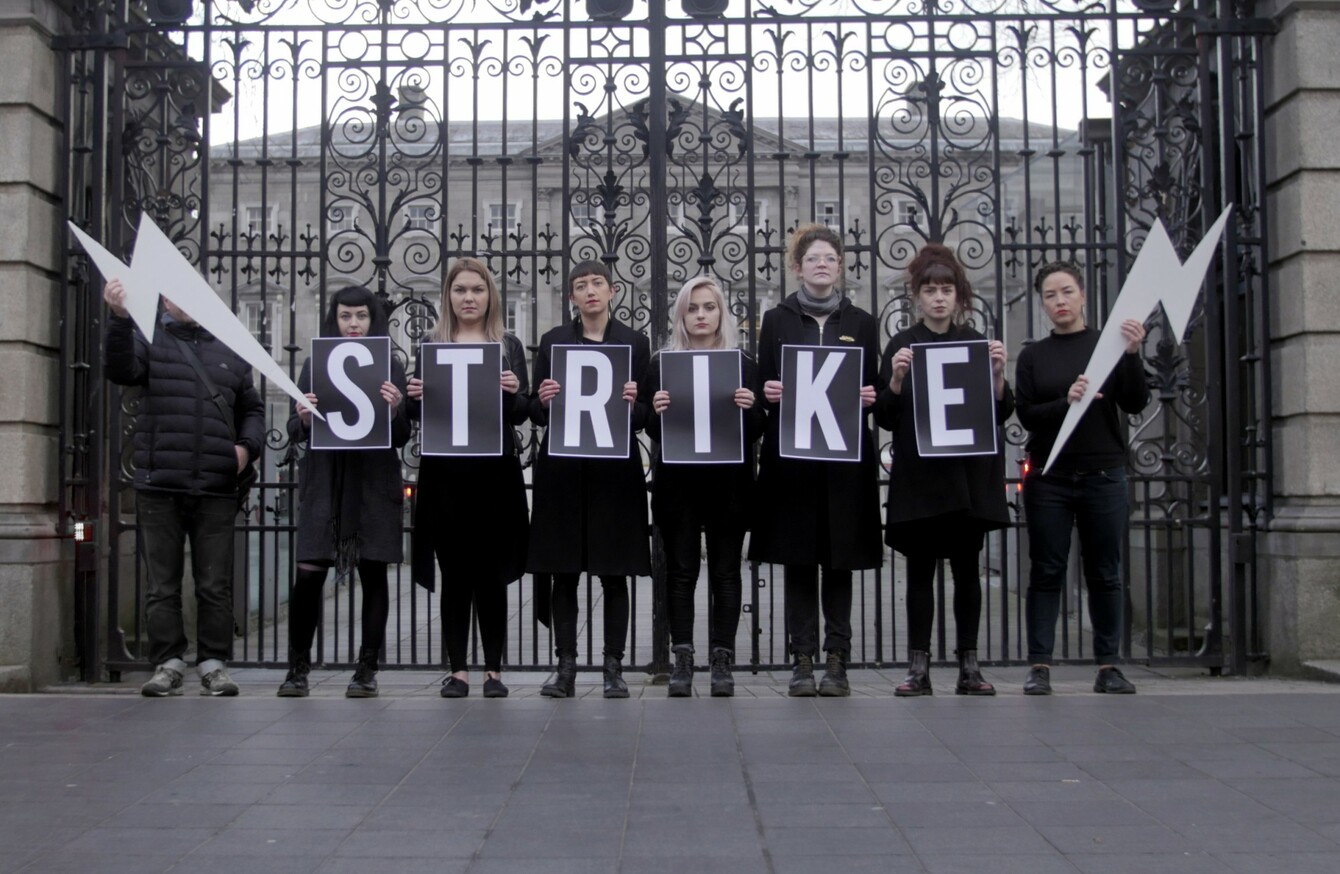 VARIOUS GROUPS REPRESENTING feminist and pro-choice activists are supporting a threat to strike unless a referendum on the Eighth Amendment is called by the government by the 8 March.
'Strike 4 Repeal' describe themselves as an "ad-hoc, non-affiliated group of activists, academics, artists and trade unionists"; the groups supporting the strike include the Abortion Rights Campaign, Outhouse, the Anti-Racism Network and Sex Workers Alliance Ireland.
Various college pro-choice groups and feminist societies are also in support.
In a statement, Strike 4 Repeal said the strike would not be an industrial strike in the traditional sense.
[It] could include taking an annual leave day off work, refraining from domestic work for the day, wearing black in solidarity and staging a walkout during your lunch break.
We ask business owners to consider closing their services for all or part of the day as a solidarity action.
Spokesperson Avril Corroon says "We share the concern of many pro-choice groups that the Citizen's Assembly is no more than a hollow pretense of progress".
Aoife Frances says that they "believe a national strike is not only possible, but an incredible opportunity to show the sheer power of our movement, and to put pressure on the government to call a referendum.
"In the past five years, support for repeal has grown to a level that the government can no longer ignore."
In Ireland, the result of a referendum must be then passed into law by government.
Article amended to clarify that the groups supporting the action are not organisers of the proposed strike.