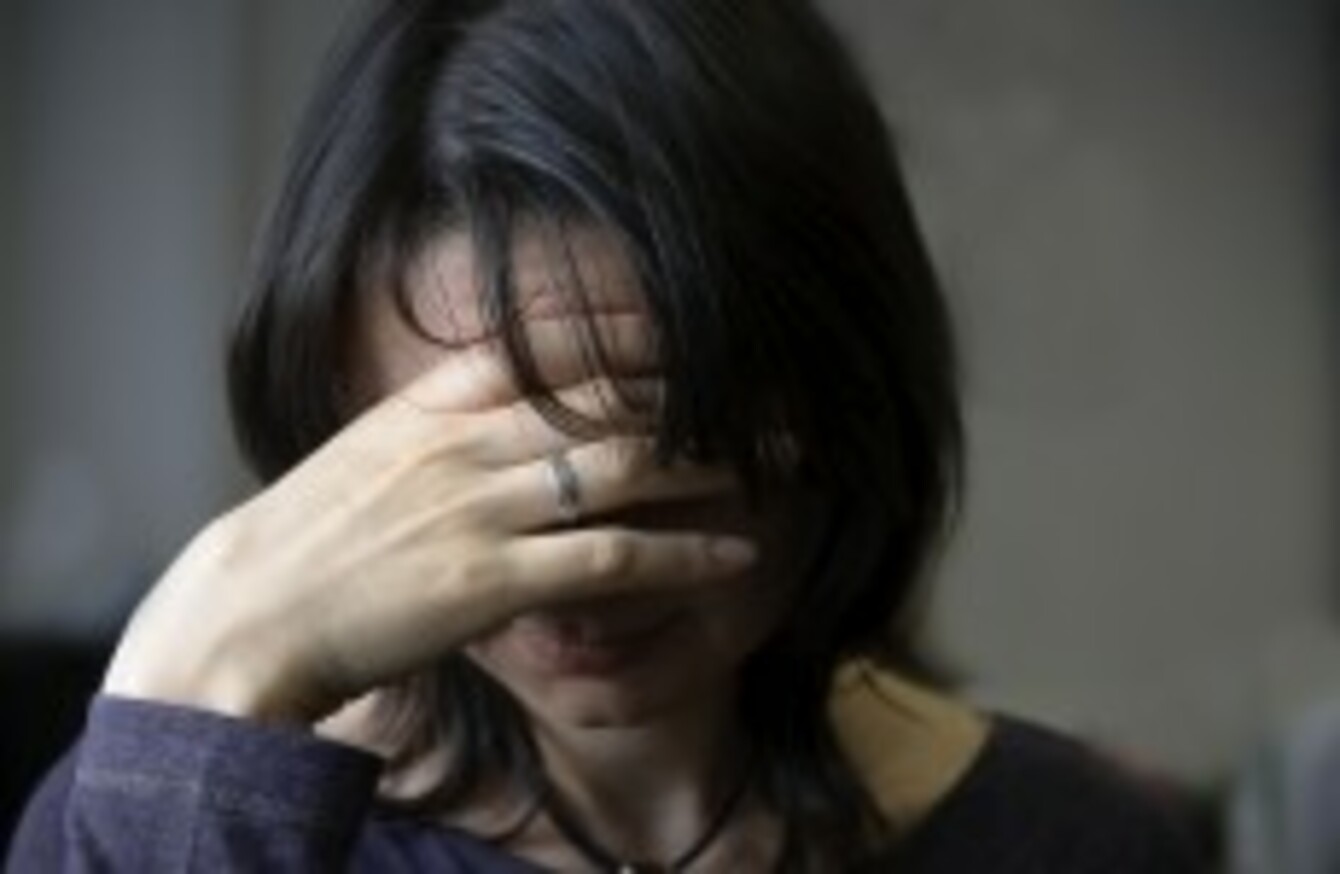 Image: Shutterstock/
Image: Shutterstock/
THERE ARE JUST three psychiatrists in Ireland who specialise in dealing with women who are pregnant and suicidal, a situation which has been described today as "appalling".
Dr Anthony McCarthy, Consultant Psychiatrist at the National Maternity Hospital, made the comment while speaking to RTÉ's Morning Ireland. He will appear before the Oireachtas committee on abortion legislation and regulation, which  can be streamed live here.
Dr McCarthy said that the idea that women might pretend to be suicidal in pregnancy is something that women should be deeply offended by. He said that while there is a small number of women who will try to manipulate for different reasons:
the assumption out there is that nearly all women are like that in pregnancy and the reality is that the vast majority of women who will present to us in situations like this are not manipulating, are not exaggerating.
He said these women are "genuinely distressed, genuinely depressed and genuinely suicidal".
The consultant psychiatrist also clarified that being suicidal doesn't mean women want to kill themselves, but they may be terrified of having suicidal thoughts.
Pejorative
Dr McCarthy said there is a "pejorative mood out there" that psychiatrists will be easy to manipulate, and said that though sometimes they may get it wrong, in general psychiatrists are experts and assess risk in all situations.
He also said that a very small number of women will experience suicidal ideation, but that the "vast majority of women", if they feel that a termination of pregnancy is going to solve their difficulties, are not going to go to a psychiatrist, "they are going to go to the UK, to Northern Ireland" to have a termination.
Dr McCarthy said that on rare occasions he has seen women who have taken an overdose or stabbed themselves to end their life and that of their foetus.
The vast majority of women are not going to go through a process of seeing one, two psychiatrists and an obstetrician, maybe an appeals process. If they really feel they are going to have a termination of pregnancy they are going to to do [it].
Dr McCarthy also said that it is "appalling"  that there are just three psychiatrists specialising in this area in the whole country, all of whom are in Dublin.
He concluded by saying that psychiatrists need to see each pregnant woman individually and in a "non-judgemental, compassionate" way.