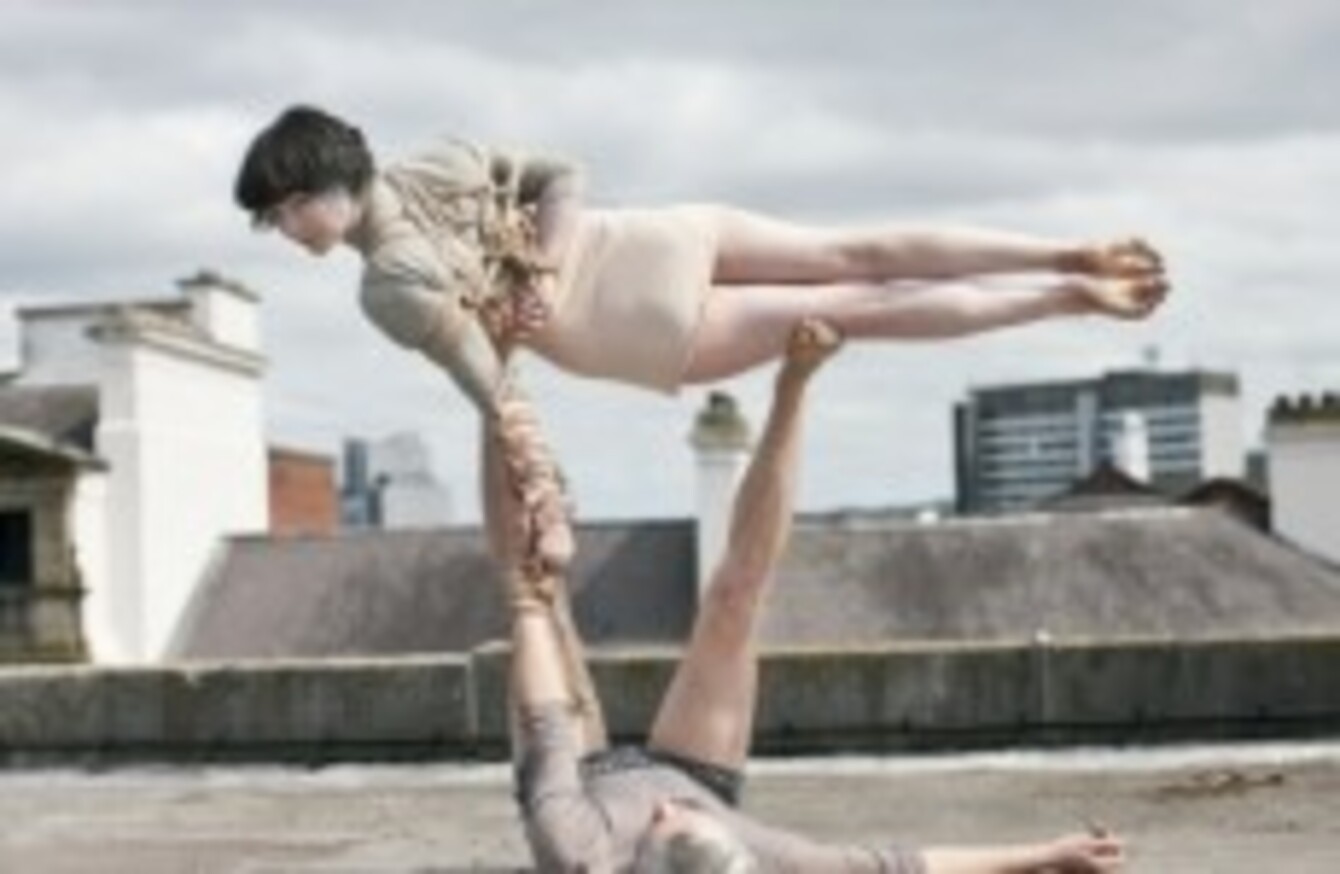 Constellations was one of the big winners of the night.
Image: ABSOLUT Fringe 2012
Constellations was one of the big winners of the night.
Image: ABSOLUT Fringe 2012
FOR THE PAST two weeks, 86 shows have entertained theatre goers across Dublin's performance spaces as part of the 2012 Absolut Fringe festival.
Last night, the production teams were recognised for their efforts at an awards ceremony in Meeting House Square in Temple Bar.
Organisers say the awards are a "small but heartfelt tribute" to the festival makers "who seem to be able to draw on a reservoir of bottomless energy and passion to create some of the most exciting and original work any of us see from one end of the year to the next".
This year, Emma Martin Dance's Dogs won €500 for best design, as well as the €750 prize for the Best Production, beating out competition from FLATPACK, White Rabbit, Red Rabbit, Briefs and Farm.
However, Farm went on to win the Absolut award for best off-site show which is given to artists making work in unusual places, as well as the Lir Revival Award, allowing it to restage at The Lir during this academic year.
Death of a Tradesman was also a recipient of the main award, said to be worth about €10,000. The Talking Shop Ensemble & Shaun Dunne production also took home the Fishamble New Writing Award.
The second biggest monetary prize of the night went to Paperdoll's Constellations. The prestigious Spirit of the Fringe Commissioning award is usually presented to an Irish company and combines a commission to present work in Project Arts Centre in next year's Fringe, along with €5,000 to get the show up and running.
Bewleys Café Theatre Little Gem Award was presented to I'm not A.D.H.D… I'm B.O.L.D! for being "the most exciting show under an hour in length". The prize is a two-week run at Bewley's Café Theatre next year, as well as €2,000.
Dan Canham was named the festival's best male performer for his work on 30 Cecil Street, while Ruth Lehane of The Lehane Trilogy picking up the female gong.
White Rabbit, Red Rabbit's Gina Moxley was named the Next Stage Wild Card and will be given a place on an artist development programme run by Theatre Forum in association with Dublin Theatre Festival.